Climate activists from Bangladesh, Indonesia, India, and the Philippines on Monday, September 19, called on Asian corporations to stop financing fuel projects.
In a symbolic "memo" served to top fossil fuels financiers and investors participating in the ongoing UN Global Compact conference, the activists called for and end to promoting "false climate solutions."
"We call on companies participating in the global compact: Stop all forms of financing of all fossil fuel projects," said Lidy Nacpil, coordinator of Asian Peoples' Movement on Debt and Development.
---
---
"Stop selling us the false narrative that we need fossil gas projects to transition out of coal and stop promoting false climate solutions technologies," she said during a protest action in Makati City, the Philippines' financial district.
Nacpil said climate change related extreme weather events have been destroying lives, homes and livelihoods, and deepening hunger, poverty, and inequalities in countries across the region.
"You have the responsibility to act now," she said, adding that corporations must do their full share in bringing a rapid end to fossil fuel energy systems, which account for over 75 percent of global greenhouse gas emissions that are warming the planet and escalating the climate crisis.
This year's UN Global Compact conference is taking place from September 19-21 virtually. Last year's conference was attended by at least 8,000 participants from 134 countries highlighted by the participation of seven heads of states and 30 chief executive officers of the world's biggest companies.
The activists' "memo" holds private finance and investment companies accountable for having a huge share of responsibility for the destructive impacts of climate change.
Private financing of new fossil fuels projects totaled at least a trillion US dollars from 2016-2021.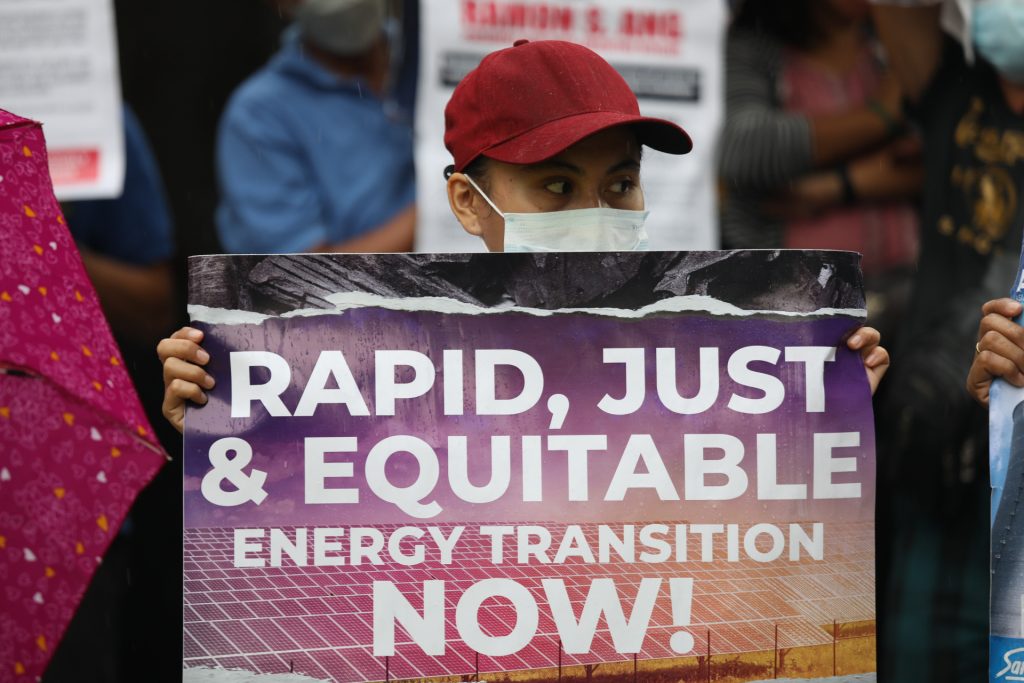 The "memo" also held fossil fuel financiers accountable for promoting "false solutions" to the climate and energy crisis, "which are serving as dangerous distractions and delays to climate action."
Nacpil said "false solutions" like carbon capture use and storage technologies, ammonia and hydrogen co-firing, serve to extend the production and use of fossil fuel energies, and protect business interests, "at huge cost to the welfare of the people and the planet."
"Despite their avowed commitments to the Paris agreement, and stark warnings from scientists, private corporations have not done anything significant let alone adequate enough to end fossil fuel energy systems at the speed needed to stop the climate crisis before it reaches world wide catastrophic," said Nacpil.
"There is only a small window of time to do this," she added.
Last week, UN secretary-general António Guterres warned the impacts of climate change are "heading into uncharted territories of destruction."
His warning came after the release of the latest report from World Meteorological Organization that shows that "at current levels of global greenhouse gas emissions, the world remains on course to exceed the agreed temperature thresholds of either 1.5 °C or 2 °C above pre-industrial levels, which would increase the risks of pervasive climate change impacts beyond what is already being seen."
The report shows that the climate crisis has driven the world to the brink of multiple "disastrous" tipping points, and that five dangerous tipping points may already have been passed due to the 1.1 degrees of global heating caused by humanity to date.
Data shows that over the last five years, private banks Mizuho, Sumitomo-Mitsui Banking Corp, Mitsubishi UFJ Financial Group, CITI, HSBC have financed a combined amount of US$862 billion of fossil fuel projects.