The center offers pastoral training and formation programs for healthcare workers in the Philippines
Every mystery is to be encountered at a profoundly personal level, it has to be experienced at depth, not simply told
Radio Veritas Asia continues its service as a "missionary to Asia and to the world" amid the challenges brought about by the pandemic
The center offers pastoral training and formation programs for healthcare workers in the Philippines
Radio Veritas Asia continues its service as a "missionary to Asia and to the world" amid the challenges brought about by the pandemic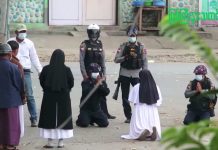 Who is this sister who got the attention of the world? How did she create an impact and inspire Pope Francis in Rome?
Church leaders said they are aware of criticisms about the use the the ancient script on the "Mission Cross"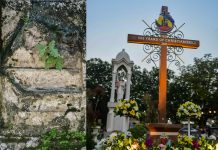 Spanish era diptychs showing the Way of the Cross are shown side by side photos of activities during the Holy Week in Argao town, Cebu
"We must win," "Spring Revolution," and "Get out MAH" were seen on eggs in photographs on social media
Make a difference!
We work tirelessly each day to support the mission of the Church by giving voice to the voiceless.
Your donation will add volume to our effort.