Bishop Jose Colin Bagaforo said the government should prioritize the needs of the "under-privileged, sick, elderly, women, and children"
"Lawfare is very common in the Philippines, but is happening everywhere in Southeast Asia and beyond," said Charles Santiago of Malaysia
Officially, 6,181 people were killed in Duterte's "war on drugs" but rights groups say that up to 30,000 may have been killed
In their view, Gandhi failed to stop Britain's colony from being partitioned into the separate nations of India and Pakistan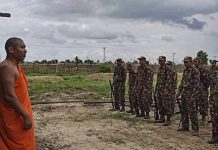 The stern-looking 40-year-old monk with broad shoulders and wide-set eyes made a name for himself in Sagaing's Kanbalu township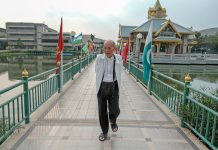 "I have to thank my teacher. He did not convince me to be a priest, but he told me to study well."
The stigma around their pasts means women who leave their devadasi order often endure lives as outcasts or objects of ridicule
Chinese New Year, also known as the Lunar New Year, is one of the events China and Chinese communities around the world celebrate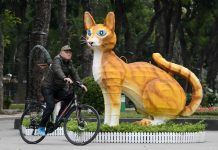 Streets are decked out with statues of felines and shops are stocked full of cat-themed decorations
Support LiCAS.news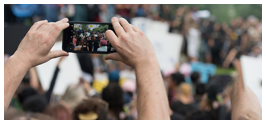 We work tirelessly each day to tell the stories of those living on the fringe of society in Asia and how the Church in all its forms – be it lay, religious or priests – carries out its mission to support those in need, the neglected and the voiceless.
We need your help to continue our work each day. Make a difference and donate today.