The SOGIESC Equality bill mandates the State to address all forms of discrimination and violence on the basis of SOGIESC
The MIF would be seeded with 275 billion pesos from government financial institutions, including two pension funds and two banks
The victim's father said the court decision was a small victory, considering that there are thousands more who were killed
One of the traditions in the country is making Christmas decors, especially lanterns called "parol"
Many have come from the provinces in search of work that did not materialize or were forced from their homes by domestic abuse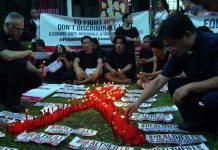 A UP Population Institute study shows that the percentage of Filipino youth aware of HIV and AIDS has declined to its lowest level since 1994
The pontiff called volunteers who work with not-for-profit organizations "artisans for mercy"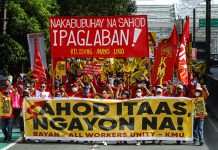 Labor groups and activists mark the 159th birth anniversary of revolutionary leader Andres Bonifacio on Nov. 30, 2022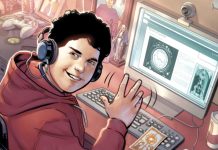 "I hope Catholics will see an enthusiastic teenager in the pursuit of the truth"
Support LiCAS.news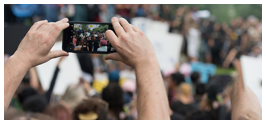 We work tirelessly each day to tell the stories of those living on the fringe of society in Asia and how the Church in all its forms – be it lay, religious or priests – carries out its mission to support those in need, the neglected and the voiceless.
We need your help to continue our work each day. Make a difference and donate today.