To bring down the price of rice in the Philippines to 20 pesos (about US$0.37) per kilogram as promised by president-elect Ferdinand Marcos Jr. is "not impossible, but unrealistic."
This was the reaction of Raul Montemayor, national manager of the Federation of Free Farmers Cooperatives, Inc., when asked by LiCAS News for comments.
"It is not impossible, but it's unrealistic," he said. "Maybe [Marcos] set the target to a very low level to challenge people to aspire for it and try to approximate it even while knowing that it cannot be done," he added.
---
---
Montemayor expressed fear that the public's hope for cheaper rice will turn their attention away from the "real problems of farmers."
"If the retail price for milled rice is 20 pesos, the farm gate buying price for paddy (unmilled rice) must be about 10 pesos per kilogram (about US$0.19)," he said.
The current average price of a kilogram of rice is 42 pesos (US$0.79)
"If you allow for a farmer's profit margin of five pesos (US$0.094) per kilogram, then the cost to produce one kilogram of unmilled paddy must be about five pesos," explained Montemayor.
He said the current average cost ranges from 12 pesos to 17 pesos per kilogram, "so it looks unlikely that the cost can be cut to five pesos even in the medium term."
Montemayor said Marcos' campaign promise to lower the price of rice can be done only if the government is willing to subsidize the cost of irrigation, fertilizer, pesticides, among others.
He said a 30-peso-per-kilogram price is more attainable, "but this will require time, investments, and some subsidies."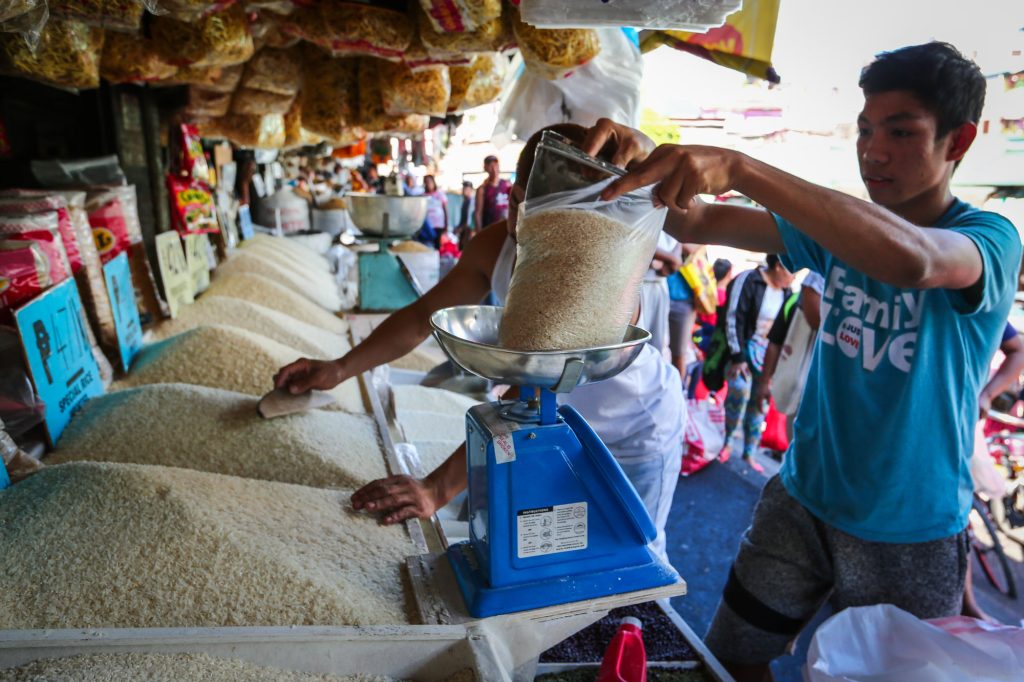 James Amparo, chief executive officer of the bio-technology company Yovel East Research and Development, said lowering the price of rice is possible if other countries would do it.
"We have to cluster our farming, or as we call it cooperative farming," he said, adding that the country's agriculture is "highly individualistic, unlike other countries."
He said farmers and communities must have an "enterprising cooperative" and make farming a business "where the only thing the farmers have to do is work."
"Their work is already hard, they shouldn't have the burden of thinking where they will sell their crops," said Amparo during a media briefing in Manila on Friday, June 17.
He said that through a cooperative, the production of crops will be separated from handling and marketing.
The cooperative system in agriculture is not new to Filipino farmers, although its implementation in the past has been marred with failures.
Amparo blamed the "highly political" nature of Philippine cooperatives with too many members and unstable operations.
He said farmers' cooperatives must only have farm owners and professional managers as members.
The farmers' group Pakisama, or Pambansang Kilusan ng mga Samahang Magsasaka, does not believe in Marcos' promise to lower the price of rice, but welcomes the idea of clustering farm lands.
"That's a good idea especially that only ten percent of farmers in the country are part of the organization," said Rene Cerilla, legal and policy advocacy officer of the group.
He said that clustering farm lands will be beneficial for farmers, especially in availing support from the government, such as free farm machineries.
"For me, who only owns three fourths of a hectare of land, I cannot avail of that, but if we cluster lands together, we can avail the free machinery and share it to improve our crops," said Cerilla.
He called for an end to land conversions and to strengthen integrated diversified organic farming systems to ensure food security.
"If the plight of the farmers will not be addressed, everyone will just farm for their personal consumption, everyone else in the country will starve," he said.