Human rights groups called on Ferdinand Marcos Jr., the apparent leader in this year's presidential race, to "take immediate and decisive action to improve the human rights situation" in the Philippines once in office.
"He should declare an end to the 'war on drugs' that has resulted in the extrajudicial killing of thousands of Filipinos, and order the impartial investigation and appropriate prosecution of officials responsible for these unlawful killings," read a Human Rights Watch statement on May 10.
The group urged Marcos to publicly order the military, police, and other security forces to cease targeting activists, human rights defenders and journalists for killing and other rights violations.
---
---
"He should end the practice of 'red-tagging' — accusing activists and government critics of being Communist fighters or supporters," said Phil Robertson, deputy Asia director of HRW.
The group also called for Marcos' full cooperation with the International Criminal Court investigation into allegations of "crimes against humanity" implicating outgoing president Rodrigo Duterte and others.
"He should support the Philippines rejoining the Rome Statute of the International Criminal Court," read Robertson's statement.
"He should otherwise seek to reverse human rights violations by the Duterte administration, notably by dropping the charges against Senator Leila de Lima and ordering her release from detention," he added.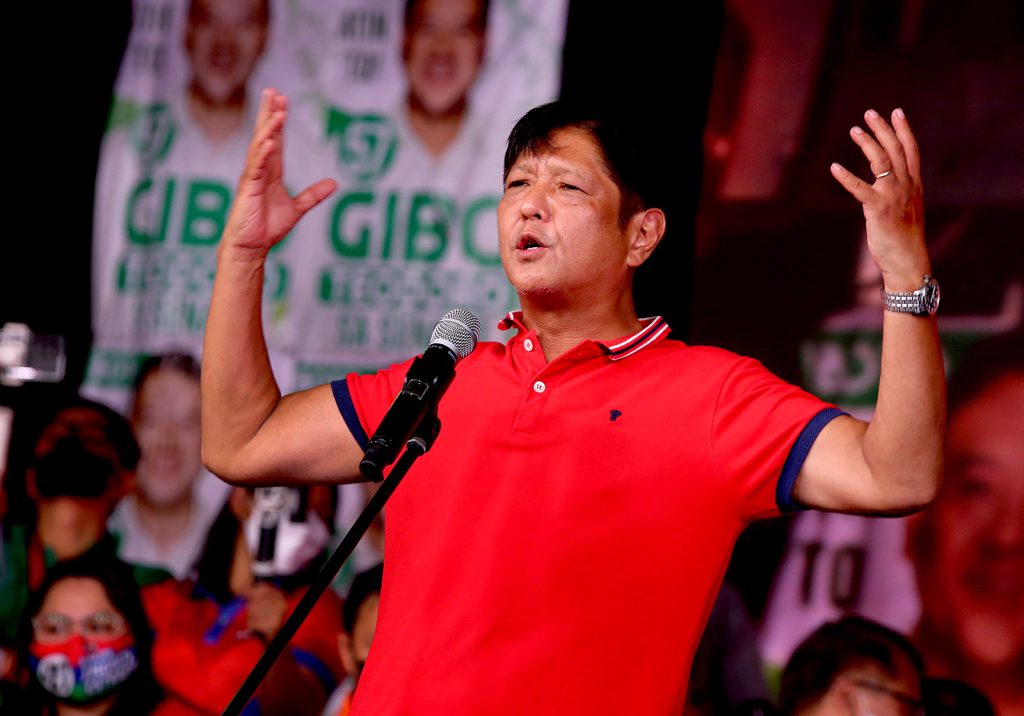 Concern over human rights
A group of Southeast Asian parliamentarians, meanwhile, expressed concern over the upcoming Marcos administration.
In a statement, the ASEAN Parliamentarians for Human Rights (APHR) alleged that Marcos has "systematically whitewashed the appalling human rights record" of his father, the late dictator Ferdinand Marcos.
"This whitewashing has been part of massive disinformation campaigns, particularly online, that have enormously influenced the election results," read the legislators' statement.
It noted that social media has become "a powerful political tool" in the Philippines with over 92 million recorded social media users, making the country a fertile ground for online campaigns of disinformation.
"The generalized spread of disinformation has created an environment which has made it difficult for many voters to make informed decisions at the polling station," said Charles Santiago, Member of Parliament from Malaysia, and APHR chairperson.
He said that although the electoral process has been conducted in a "formally correct manner," his group is concerned that "voting choices based on lies and harmful narratives could have seriously undermined the integrity of the elections and democracy itself."
Initial election results show that Marcos is set to win the presidency by a landslide, while his running mate, Sara Duterte, is leading in the run for the vice presidency.
Duterte is the daughter of current President Rodrigo Duterte, who is responsible for the infamous "war on drugs" that resulted in killings of hundreds of suspected drug users and peddlers.
APHR called on the incoming administration to protect the Philippine Constitution and "ensure that the government abides to all its international human rights obligations."