Church and pro-environment groups gave President Rodrigo Duterte a failing mark ahead of his "State of the Nation Address" on Monday, July 26.
Bishop Jose Colin Bagaforo, national director of Caritas Philippines, said the president "failed on several counts to contribute to the realization of the national vision."
The prelate cited the "decline" of the country's energy security, saying that the Philippines remains reliant on dirty energy sources.
Bishop Bagaforo said "it won't make any difference now" to the lives of people even if Duterte retracts his socio-economic policies that affect the environment.
---
---
---
"It will matter, however, if, at least for what remains of his term, he will show decency and integrity," said the prelate.
Father Antonio Labiao, lead convenor of the National Laudato Si Program of the Catholic Bishops' Conference of the Philippines, said the president failed to respond to the international call to stop "ecological injustices."
On April 14 this year, Duterte signed an order allowing new mineral agreements, lifting the nine-year mining moratorium in the country.
During the 2016 presidential elections, Duterte promised to regulate mining and land use and vowed to protect the country's natural resources.
The group Green Thumb Coalition said Duterte's promises to protect the environment and ensure a safe and sound ecology for Filipino "have not been achieved."
The group said the administration failed to properly implement environmental laws and prepare the country for the impacts of climate change and disasters.
"We have learned the bitter lessons from the pandemic and the wrong choices we made in selecting incompetent and corrupt leaders," said the group in a statement.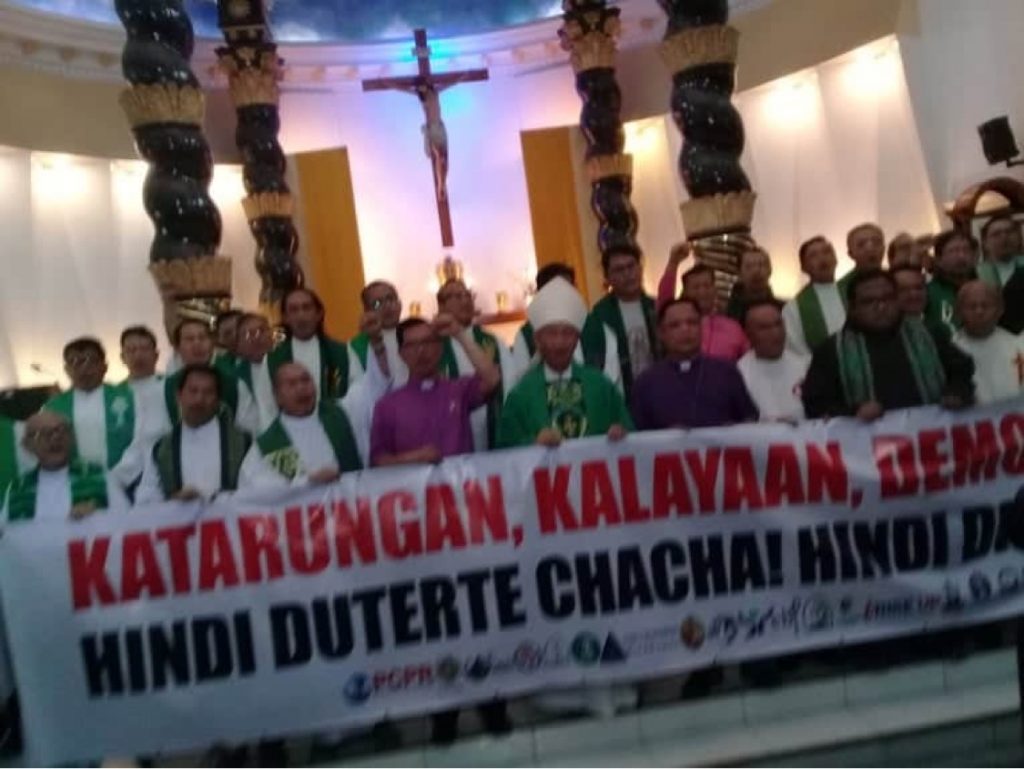 Church group calls for accountability
The Promotion of Church People's Response, meanwhile, said the Duterte administration "must be held accountable for its atrocious crimes against the people."
In a statement, the group said even church people, "in the conduct of prophetic ministries of serving and standing up for the people, have not been spared from state repression."
"Our bishops, priests and pastors have been red-tagged, slapped with trumped-up charges, and detained," said the group.
"But we will not be cowed. We remain steadfast in fulfilling our duties of building God's kingdom on earth by fighting all forms of evil and embracing the lives and struggles of the poor and oppressed," it added.
The group also called for the resumption of the peace process between the government and communist rebels that Duterte suspended.
"[It] is important in addressing the roots of the decades-long armed conflict," said the group.
"A just and lasting peace is only possible by dismantling the unjust economic and social structures that breed rampant rights violations," it said, adding that "wicked leaders must not be allowed to reign."
Duterte is set to deliver his sixth and final State of the Nation Address at the Batasang Pambansa in Quezon City at four o'clock in the afternoon on Monday, July 26. – with a report from Mark Saludes