This week we celebrate the memorial of two great saints who are related to each other, a mother and a son. St. Monica, the mother whom we commemorate on Thursday, August 27, and St. Augustine, her son, whom we commemorate on Friday, August 28.
Monica died in the year 387, when her son Augustine finally accepted to be baptized in the Catholic Church at the age of 33. (That's the age of Jesus when he died. It was the age Augustine was just starting in his new life as a Christian.) He was baptized in Milan by the bishop, St. Ambrose, who was instrumental in his conversion.
---
---
---
A few years before that, he had left North Africa to pursue studies in Rome and to join a heretical group called the Manicheans while enjoying the worldly pleasures of the big cities. Apparently, he had developed the idea that the Christian God was a great "KILLJOY", that He was the obstacle to his desire for worldly pleasures. And so he made a joke with his mother, telling her that his prayer to the Christian God was "Lord, grant me chastity and self-control, BUT NOT YET." In short, he was willing to learn more about Christianity but he kept postponing baptism because he could not commit himself to its demands.
If you are wondering why in most of the icons or images portraying Monica you see her holding a handkerchief, it was supposedly because she had literally cried buckets of tears before her prayer was granted. After his baptism, Augustine accompanied his mother on her journey back to North Africa. She never reached home; she died in the island of Ostia while awaiting a ship to North Africa.
In the famous book that Augustine wrote about his conversion story, entitled "Confessions", Augustine recalls an unforgettable conversation that he had with his mother a few days before she died. Apparently, because Augustine was starting to worry about his mother's state of health, Monica tried to console him by saying, "You know, there was only one reason why I wanted to stay longer in this life—it was to see you as a Catholic Christian before I died. Now that God has granted my wish, I can go already." But Augustine replied, "But you're still far away from home; are you not afraid to die in a foreign land?" And Monica replied, "But God is home; and nothing is far from God."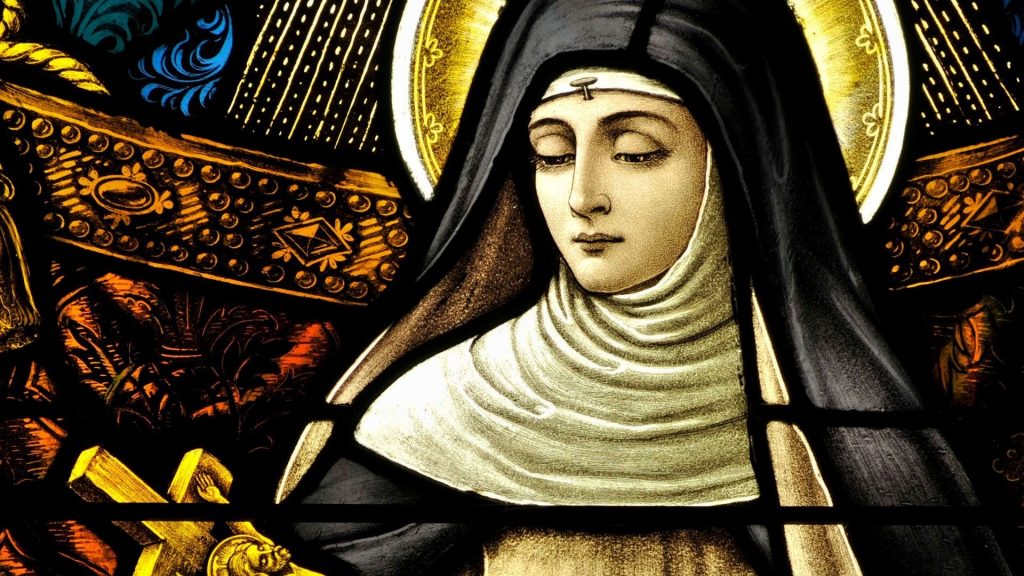 There is so much that we can learn from this strong-willed woman that can shed light on what Jesus is saying today in the Gospel about the meaning of STEWARDSHIP. Jesus is giving an analogy to get his disciples to understand their role in this world as "stewards". The master as it were has left; he has entrusted everything to us and has put us in charge. He is coming back, but we do not know exactly when. What would it mean to play our role well as good stewards?
To be a good steward to is behave as if the master never left; it is to act like the very presence of the master. To be a bad steward, on the other hand, is to behave as if we were the owners of the property entrusted to us. It is to forget that we are mere caretakers, it is to behave as if the master is truly absent.
We have a choice between being responsible and worthy of the master's trust, or abusing one's authority, to indulge on what is not ours, to lord it over, to lose a sense of accountability. This is a concept that has many parallels in human experience. Even in public governance, one of the things a public official can be charged of when he undermines the very Constitution which he swore adherence to, is BETRAYAL OF PUBLIC TRUST. Your authority emanates from the trust that has been given to you; do not abuse it or betray it.
Monica's son, Augustine, was behaving like an abusive steward. And so she had to leave home to look for her wayward son because she felt accountable to God for him. She also knew her son's giftedness but he was wasting it away by choosing to indulge in fleeting pleasures.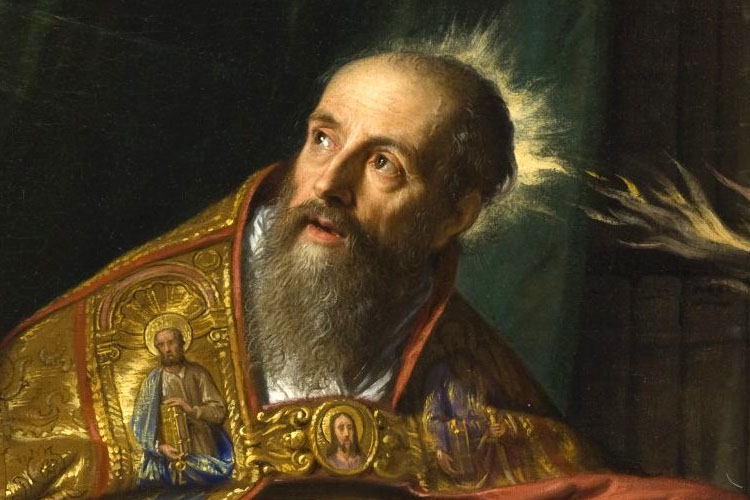 [On Wednesday] I posted a little write-up on my FB page about our Archbishop Oscar Cruz, after I learned that he had become another one of the casualties of this dreadful pandemic. I wrote, "The Most Rev. Oscar V. Cruz, DD, JCD, who served as CBCP President from 1995-1999, PASSED ON at 6:45am today, the 26th of August 2020, at the age of 85." PASSED ON: That is how we portray death, as Christians: a "passing on" from the here and now to the hereafter, a passage into what we call the Great Beyond.
The Christian faith teaches us a secret: if we don't want the passing on to be dreadful or traumatic, we should not wait for it until the end. Augustine kept postponing his conversion. It was through the tears of his mother Monica that he finally learned to pass on. And I am referring to the day he was baptized.
It is what Christian life is supposed to mean: to pass on, long before we experience physical death. It is to die with Christ in order to live for Christ. Jesus described it in his famous prayer as living life "on earth as in heaven." To begin heaven already here on earth, and not wait for it until after we die.
When Monica's prayers were finally heard, and Augustine passed on into the life of Christ, he realized he had in fact deprived himself too long of the true pleasure that he was seeking in his life. Perhaps if he were to counsel aggressive young people of today, he would probably say to them, "Don't waste your life on earth. Don't wait for heaven until after death. You can live life ON EARTH AS IN HEAVEN, if you follow the way of Christ." Or he would quote the popular lines, "You shall pass this world but once. So if there's anything good that you can do, do it now. Do not postpone it for another day because you shall never pass this way again."
This is a homily delivered by Bishop Pablo Virgilio David of Kalookan on August 27, 2020, Thursday of the 21st Week in Ordinary Time