A United Nations human rights expert renewed calls this week for sanctions against Philippine officials who were allegedly responsible for human rights violations in the country.
Agnes Callamard, UN Special Rapporteur on Extrajudicial Killings, said the international community "must act now" to stop the killings in the Philippines.
In a Twitter post on August 26, Callamard said it is time for member states of the UN Human Rights Council to initiate "governmental sanctions and criminal prosecution" of Philippine officials who have "committed, incited, or failed to prevent human rights abuses."
---
---
In June, 33 UN human rights experts urged the council "to strengthen" the mandate of the Office of the High Commissioner for Human Rights to continue monitoring rights abuses in the Philippines.
The experts also urged the International Criminal Court to "expedite" and complete its preliminary investigation into alleged crimes against humanity under the Philippines' "war" against drugs.
Callamard said the "war" on drugs "is in fact a war on the poor" and "it also turns out to be a war on dissent."
She said the killings "spread, devouring more people and more regions, urban and rural areas, city dwellers and poor farmers alike" since President Rodrigo Duterte started his anti-narcotics campaign in 2016.
Official police data show that close to 9,000 people have been killed in the government's "war" on drugs.
Media reports and rights organizations, however, claimed that the campaign against illegal drugs has already killed about 30,000 individuals.
Rights groups also claimed that since July 2016, more than 200 human rights defenders, journalists, lawyers, and activists have been murdered.
Callamard said the murder of Zara Alvarez in the central Philippines early this month "is the most painful and saddest reminder as to why these demands must be answered."
"Every month that passes, every day that goes by, there is one more arbitrary killing, one more Zara, one more, one more, one more. Enough," said Callamard.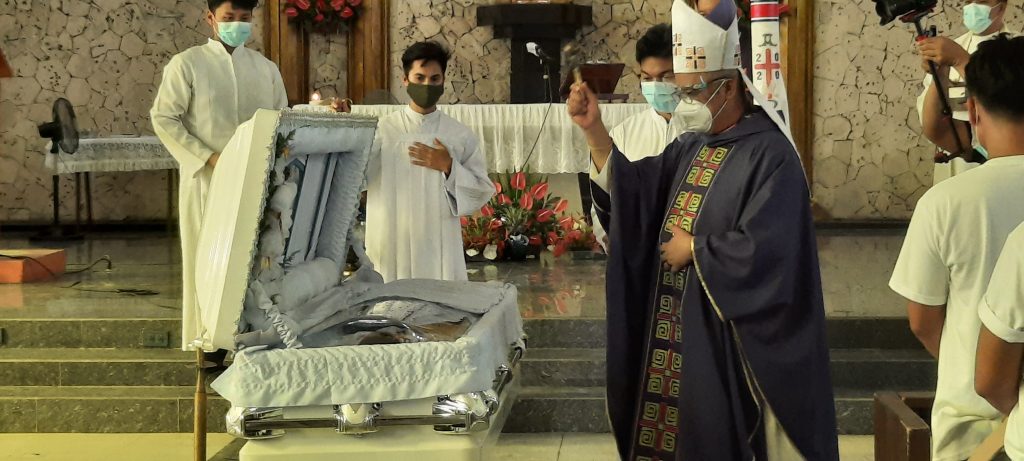 Alvarez was shot six times by unidentified assailants on August 17 in Bacolod City, Negros Island. She was former education director of rights group Karapatan and a church worker.
The killing of Alvarez came days after the murder of peace activist Randall Echanis in the capital Manila.
Alvarez, a 39-year old single mother, was one of the key persons who has been documenting killings and rights abuses on the island of Negros.
Her remains were laid to rest in her hometown in Cadiz City on August 26.
"What will it take for these killings to stop? How much more sorrow, grief, pain can the people endure?" said Callamard.
Callamard noted that a lot more human rights defenders in the country are "under threat, including those providing assistance to poor communities" during the coronavirus pandemic.
She also warned against that the country's new Anti-Terror Law "provides another legal weapon to maliciously tag activists, critics and dissenters as terrorists, attack civil liberties and freedom of expression, and provide another pretext for even more extra-judicial killings."
Callamard urged the UN Human Rights Council and the international community to "do all they can to protect" human rights defenders "who give their lives to protect that of others."
President Duterte has repeatedly said that international human rights agencies have no jurisdiction over the country's "war" on drugs.
The president has earlier threatened to slap Callamard if she would continue to investigate the killings and the alleged human rights violations in the country.