A grassroots political party called on the Philippine government over the weekend to "invest in human rights" and for President Ferdinand Marcos Jr. "to walk the talk" if he wants to step out of the shadow of his father.
The group Akbayan said "investing in human rights means using all the energies and resources of the government to address the true problems of our country."
"It means securing quality education for our children, not multi-million confidential funds," it said, adding that it also means "ensuring decent jobs and wages for our workers amid an economic crisis."
---
---
"Investing in human rights also means standing up to the culture of violence and impunity that has been taken to unparalleled lows by the previous regime," read the Akbayan statement.
"We challenge the Marcos administration to align itself with the international community by rendering justice to the thousands of innocent lives killed by its predecessor's bloody war on drugs, including the extrajudicial killings that victimized trade unionists, human rights lawyers, media practitioners, and peace advocates," it added.
The group said Marcos "must invest in human rights, not the whims and narrow interests of his family and cronies."
Understanding human rights
Also on December 10, the Philippine Alliance of Human Rights Advocates noted that past Philippine administrations "have done their worst to describe and slander the whole human rights movement."
The group said it resulted in "some Filipinos equating human rights to anti-development and those defending human rights are enemies of the state."
"It is further from the truth," said PAHRA, adding that "When your neighboring community is displaced and you pitch in help to relocate them, you are helping uphold their human rights."
"When you contributed vegetables and other food items to your community pantry, you helped uphold your neighbors' human rights," said the group.
"Human rights are cool and inherently good. You have them. And you can help others protect theirs," it said.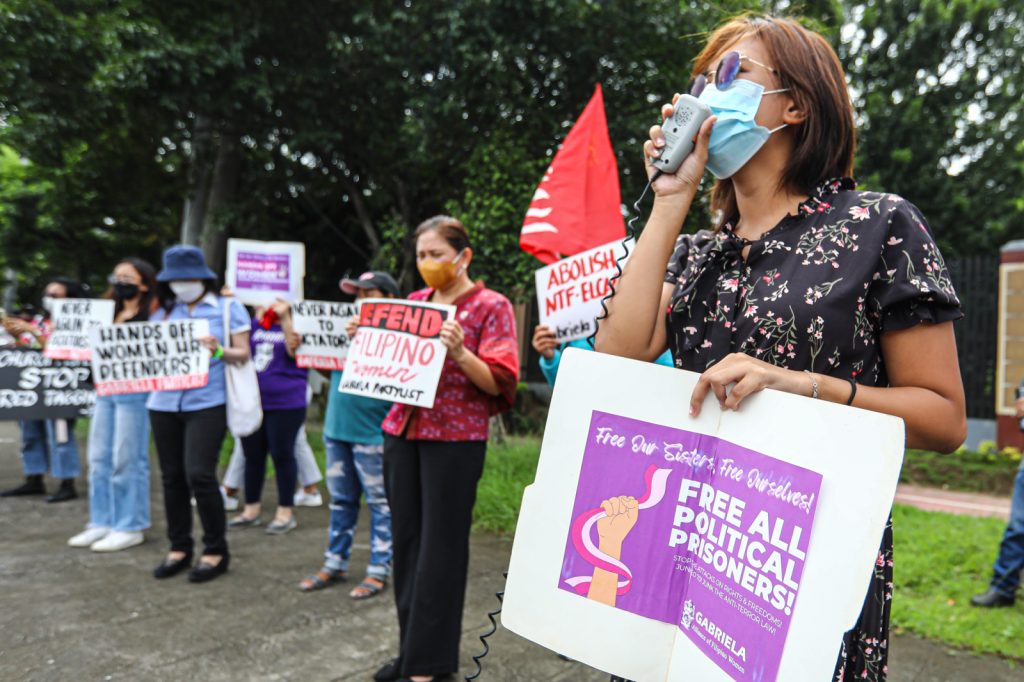 Cry for justice
Families and victims of rights violations, meanwhile, joined protest marches on December 10 to demand justice.
"We come together as families of victims from different regimes and presidents," said Evangeline Hernandez, chairperson of the group Hustisya, in a statement.
"As we endured the painful ordeal of victims and families of victims, we have made it a point that every International Human Rights Day, we call for justice, and commit to not allow the same violations to happen to others," she said.
Data provided by rights group Karapatan said there are now 17 documented victims of extrajudicial killings in the government's counter-insurgency program since July 2022 when Marcos came to power.
Meanwhile, Isabel Batralo, vice chairperson of the group Desaparecidos, welcomed the Supreme Court's decision to grant the petition for the writ of amparo for activists Ma. Elena Pampoza and Elgene Mungcal.
The duo were believed to be abducted and disappeared by state agents on July 3, 2022, in the province of Tarlac.
"This is a partial victory for the families of victims of enforced disappearances, and we hope this will help shed light on the whereabouts of the two," said Batralo.