At least four Catholic bishops on Thursday, September 29, joined calls for an end to what they described as "dirty energy" projects in the country.
"This 2022 Season of Creation [we are] calling on [San Miguel Corporation] to stop promoting fossil gas, which further degenerates our ecology," read a statement signed by four bishops and 13 directors of the Church's social action and ecology ministries.
"Instead, make sincere efforts towards the just transition to renewable energy," said the Church leaders.
---
---
San Miguel Corporation currently leads the expansion of fossil gas projects in the country with over 14 GW projects, which the Church leaders said would aggravate the impact of the climate crisis.
The religious leaders urged the corporation to abandon projects that "pose various environmental perils."
Among the Church leaders who signed the statement are Bishop Jose Colin Bagaforo of Kidapawan, Bishop Gerardo Alminaza of San Carlos, Bishop Guillermo Afable of Digos, and Bishop Victor Ocampo of Gumaca.
They were joined by priests heading the social action and ecology ministries of the dioceses of Jaro, Dumaguete, Caceres, Lucena, Gumaca, Marble, Bacolod, Novaliches,Tandag, San Carlos, Surigao, Virac, and Taytay.
Pro-environment groups earlier launched a campaign calling on San Miguel Corporation to shift its priority to renewable energy projects.
"We call on [the company] to abandon its fossil gas projects in the pipeline," said Gerry Arances of the Center for Energy, Ecology, and Development, in a separate statement.
"They should work on creating a legacy where they indeed made our world better by paving the path for 100 percent renewable energy, which is accessible, reliable, and affordable for all," said Arances.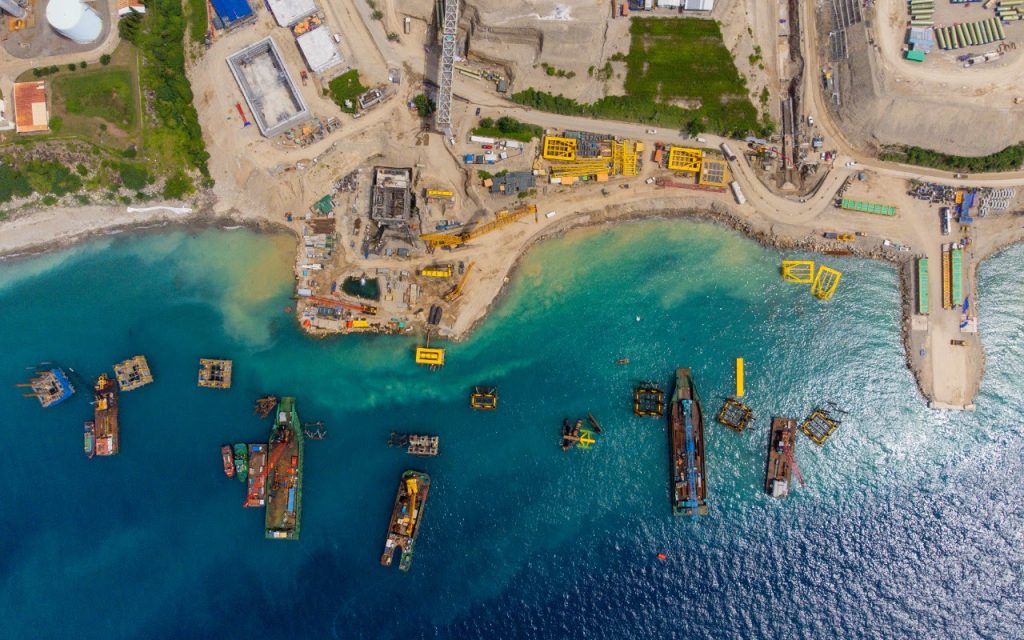 He said the fossil gas projects will only increase electricity rates instead of providing cheaper energy prices.
Father Edwin Gariguez, lead convenor of Protect Verde Island Passage, said San Miguel Corporation's project in Batangas threatens to destroy the health and biodiversity of the Verde Island Passage.
He described the project as "a train wreck waiting to happen."
"We cannot allow further ecological destruction because of business interests," said the priest.
The Verde Island Passage is a strait that separates the islands of Luzon and Mindoro, connecting the South China Sea with the Tayabas Bay and the Sibuyan Sea beyond.
It is one of the busiest sea lanes in the Philippines being the main shipping route between the Port of Manila in the north and the Visayas and Mindanao in the south.
The 1.14 million hectare passage is extremely rich in marine biodiversity, the richest area in the entire Coral Triangle. It has been called the "Center of the Center of Marine Shorefish Biodiversity."