The Episcopal Commission on Social Communications of the Philippine bishops' conference launched on Wednesday, September 28, a coffee table book that celebrates the 500th year of the arrival of Christianity in the country.
"Hopefully through this written work, the readers will gain access to a laboratory of faith encounters," read a statement from Radio Veritas 846, one of those behind the project with Radio Veritas Asia.
The commemorative coffee table book titled "Gifted to Give" aims to provide "usable insights" and "some basic information" to inspire the faithful. It highlights milestones of the history of the Church in the Philippines.
---
---
The book comes in five parts: "Colonization and Christianization;" "Piety and Identity;" "War and Sovereignty;" "Democracy and Service;" and "Faith and Modernization."
The chapters provide a glimpse "on how we have evolved as a Catholic Church in the Philippines," read the statement provided by Radio Veritas 846.
"It is the hope of this written work that it would take this historical moment to be a moment of 'kairos' as well — a moment of inspiration," it added.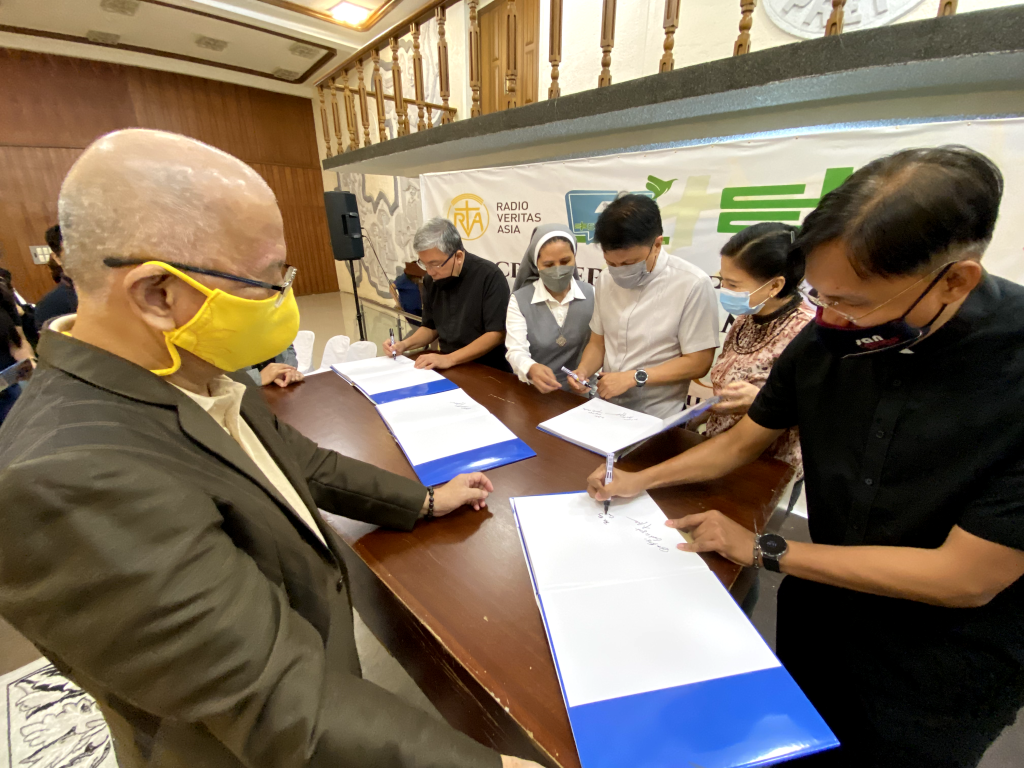 The book launch was held at the Radio Veritas Asia compound in Quezon City and was hosted by Father Victor Sadaya, CMF, RVA general manager; Father Anton C.T. Pascual, president of Radio Veritas 846; and Father Roy Bellen, vice president for operations of Radio Veritas 846 who also served as editor-in-chief of the book.
In his message during the book launch, Bishop Pablo Virgilio David of Kalookan said the Church's history in the Philippines is intertwined with the historical development of the Filipino nation.
"Had things turned out otherwise, we would not know what would have had transpired. And yet, here we are: born and baptized in the Catholic Faith (as those early converts were), our lives as present-day Filipinos forever informed by Catholic teachings and remaining ever-loyal to Rome," said Bishop David.