I saw you struggling to be composed when you came back from the mobilization held to protest the elections you attended with your school mates.
Instead of your usual bubbly disposition, it was a different, quiet child I saw, staring at the glass after taking gulps of cold water.
I am nursing a broken heart as well, but grandmothers must set aside their own dilemmas to free their hearts to be able to hug a heartbroken grandchild.
It is not easy to comprehend why the "majority" of our countrymen would choose a path we perceive as toward "further degradation" and maybe "perdition" by their choices, I know. Even I, battle-scarred from martial law and enforced disappearance, cannot completely comprehend the whys of the choices of the people we pray and fight for.
---
First, some basic questions and answers. Did we win but are cheated? Or did we lose miserably? Give or take the accusations of cheating, vote buying and other anomalies, it seems that indeed the majority or a big number of the population have spoken. (And this is not to say they were not bought or coerced.) Maybe it is time to disabuse our minds that "we are the majority." Many of us in our own collective spheres mistakenly think we are that majority and so we are angry and frustrated venting out our wrath toward those outside our circles. Let us accept that there are over 109 million Filipinos out there, remotely distant from our troupe.
Second question: But why would they choose someone who is a proven liar, tax evader, a criminal and obviously someone who is incompetent in governance? My grandchild, let us remember that in global assessments, the Philippines has been found to lag behind global standards. In short the wide educational gap needs to be addressed before we can expect mature and wise decisions. Plus we need to accept the reality that many are extremely depraved, they would exchange a few meals for the family, for a future of dignified living.
I saw you listening intently to our candidate's address, even as you fought back the tears. Were you expecting a fiery speech, as you clenched your fists? Were you ready to go to the streets as you did in the pink marches and assemblies? Were you frustrated that you could not and would not shout out bad words against the people whose rights we believe we are fighting for but who chose to succumb to the lure to a short temporary reprieve from hunger?
You know child, we may have lost in the elections, but we were given something beautiful in exchange — the opportunity to participate in bringing about a change for a better Philippines.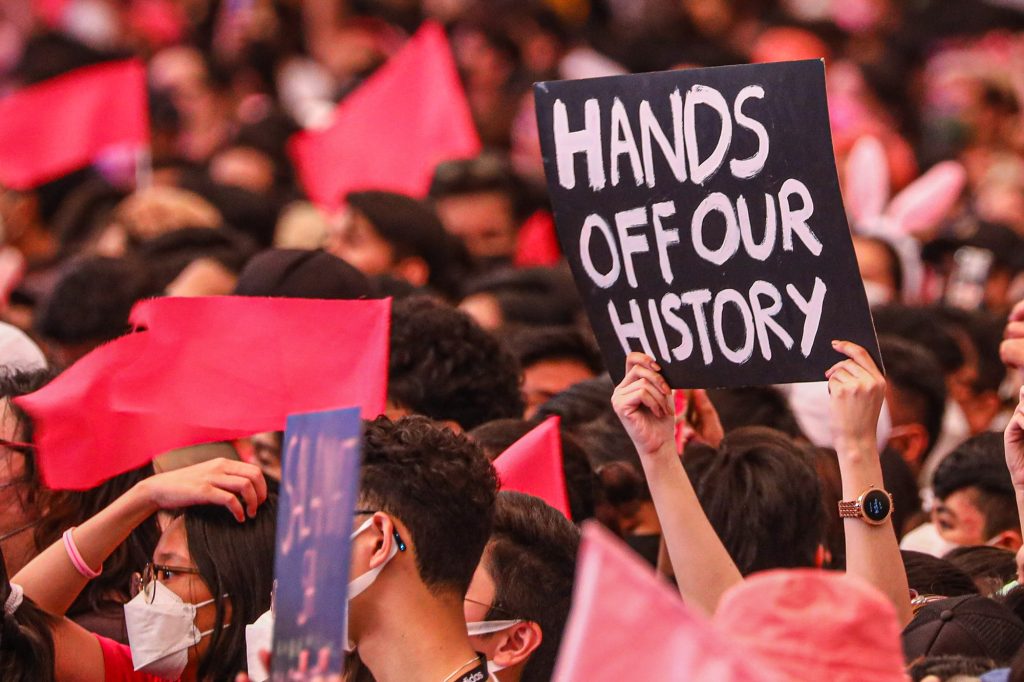 Look at what the recent months, the campaign period brought about — the surfacing of what is good and generous in the hearts of Filipinos. Our candidate, the gracious lady who has remained calm, refined and charitable in spite of all the insults, bashings and injustice, has inspired so many to go the extra inch, the extra yard, the extra mile to share, digging deep into their pockets (which actually had so little at the bottom) to participate and share.
Goodness and munificence dominated the mood of most, especially the young during the campaign period.
Pardon my perspective, but before October 7, 2021, I thought most of the Filipino youth were more concerned about K-Pop, Tiktoks, school, food, fashion, entertainment, hobbies, with a few occupied with work and family tasks. Concern for neighbors and others would be their least concern, or so I thought. I say most because I have seen you and many among your peers involved in helping others.
But these past months — the many expressions of creative sharing and the sprouting of innovative initiatives to help others — were unmistakably a movement of kindness, compassion and generosity.
This has given us older people hope that eventually we would see the return of uprightness, even before we retire from this earth.
The movement for goodness has been born, it is vibrantly creating ripples. Do not let the ripples die. This is a God-given gift to us, the crusade for dignity, decency, and honesty.
Let us learn from the wise Leader, the chosen one, not proclaimed (yet) who allowed herself to be the instrument to give birth to this movement of goodness. She did not incite her followers to fight, but instead she calmly asked them to redirect their energies to pursue good governance by being good themselves.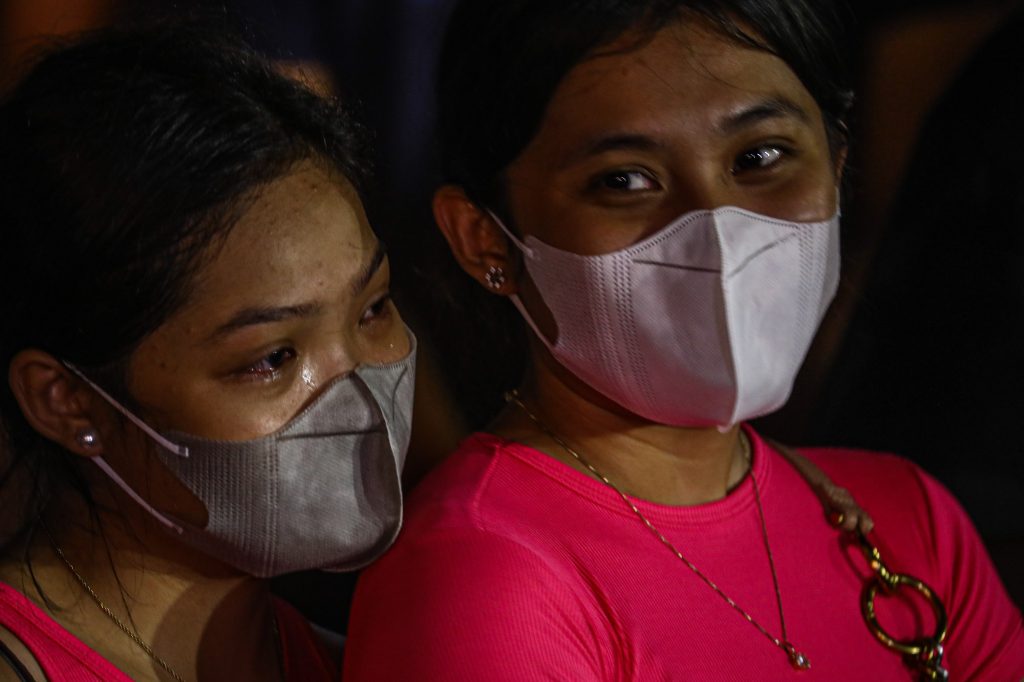 The test is for us to always do what is good and right even if the world is not fair. This is a challenge only for the strong. And the challenge was opened to us not as a push from behind but as an inspiration that spurs us into action to be good Christians.
The inspiration of One Woman, fighting the good fight, has awakened in hundreds of thousands others the innate goodness we all have been created with. For aren't we all created in the image of God who is all good?
The realization that there is that goodness deep down in every Filipino is already a big grace. Before October 2021 no one ever imagined we would see this awakening expressed in a sea of pink, where there was water and food for everyone. With the growing numbers at each gathering, the hope for a better Philippines swelled as well. Even those who watched their televisions at home felt the pulse of joy and happiness among the people.
The multiplication of the loaves of bread and fish happened over and over again. The presence conveyed by a rainbow revitalized us who were experiencing the drought.
So cry if you must. Tears, they say, flow when the heart cannot express its sorrow or joy. But after the tears, let us remember that we have just begun. There is much more work to do to continue keeping the ripples alive. You and your generation should nurture that grace.
And having been awakened, you the youth will now be the watchdog to ensure that those elected should do their job for the common good. You will be the voice of those who, because of ignorance, are voiceless. You will provide that hope you once experienced while wearing pink. Let us take the road to Jericho.
Do not worry, there will be energy for all these. Edith Stein (St. Teresa Benedicta of the Cross), a Carmelite saint who died in the camp of Auswitz, a martyr during World War II assures us, "Energy apparently increases with the amount of work to be done. When nothing of burning urgency is waiting, it decreases much sooner. Heaven seems to understand that economy."
Edita Burgos is a doctor of education and a member of the Secular Order of Discalced Carmelites. Gunmen — believed to be soldiers — abducted her son Jonas Burgos in Manila in April 2007. He is still missing.