With less than a month to go before the 2022 elections, some (but not all) voters are carefully assessing every action taken, every word spoken, and every move made by national and local candidates.
There have been different sets of criteria used in televised debates, surveys, online polls, and household discussions to determine which aspirants are best suited for government positions.
With the green agenda overlooked in most campaign-related platforms despite worsening climate and environmental problems, there is a need for a new lens to determine who are the best available candidates, especially for the presidency and vice presidency.
---
---
In 2019, the Catholic Bishops' Conference of the Philippines (CBCP) published a pastoral letter that emphasizes the urgency of addressing the climate emergency. This statement highlighted 13 ecological actions that Catholic dioceses should take, ranging from an immediate transition to renewable energy to reducing consumption of plastics and paper.
The pastoral letter is largely inspired by Laudato Si', Pope Francis's encyclical published in 2015 that presents the green agenda through a faith-based perspective. As a predominantly Catholic nation, the Philippines needs to assess the six most prominent presidential and vice presidential candidates based on these eco-actions.
Using these criteria, which of the candidates have the best green agenda?
The assessment showed that most of the aspirants for either the presidency or vice presidency have caveats on how their green platforms align with the CBCP "eco-actions." The lone exception to this is on protecting watersheds and on the responsible use of freshwater, where all "presidentiables" had strong stances.
For instance, while they all recognize the climate crisis as an urgent issue, some of them support the creation of a Department of Disaster Resilience that aims to centralize disaster response and lead climate governance. This move is against established principles of prioritizing local capacities to address disasters and climate governance, not only focusing on calamities, but also on reducing greenhouse gas emissions and adapting to changing environmental conditions.
Key to lowering emissions is a just transition to renewable energy (RE) coupled with phasing out coal-fired power plants. For this "eco-action," most candidates have questionable positions. Some of them said they are open to building new facilities of nuclear power, natural gas, or waste-to-energy. Promoting these goes against established scientific and economic reports that present how expanding RE, such as solar or wind energy, is more beneficial in terms of lowering electricity rates, reducing pollution, and creating more jobs.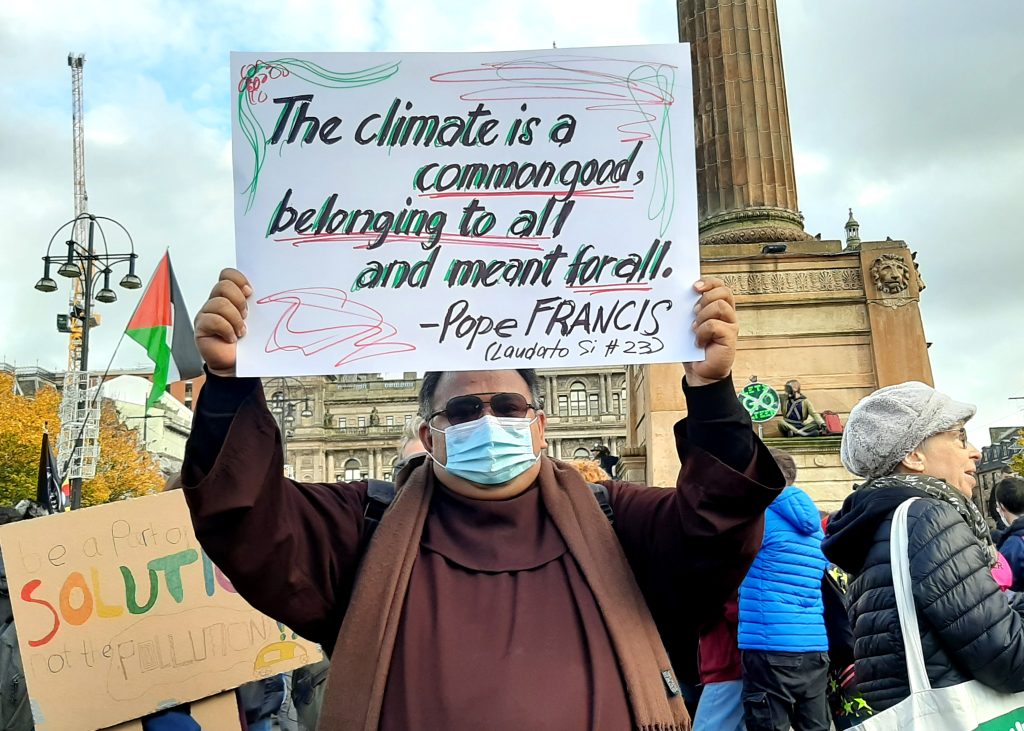 Some candidates are open to amending the Constitution to allow more foreign investments in the country. Others support a joint exploration of the West Philippine Sea with China. These potential policies are questionable when it comes to protecting oceans and fisheries.
Some hopefuls also have suspect platforms in terms of protecting biodiversity and ecosystems conservation. Many of them expressed support for the expansion of the mining sector, or the unbridled construction of dams that threaten wildlife. None of the candidates made any statement promoting divestment of banks and corporations from environmentally-harmful activities, such as mining and coal.
No aspirant for either position has also specifically mentioned integrating Laudato Si' in Catholic educational institutions that could popularize the climate crisis and environmental issues. There is also lack of direct statement on promoting simpler lifestyles, including minimizing the use of plastics and paper. It shows that neither eco-action is a priority in the candidates' agenda.
Given these trends, we as Filipinos have the right to be worried about the seriousness of our next leaders on addressing climate and environmental issues. The green agenda has taken a backseat, with previous and current officials justifying environmentally-harmful projects such as the Kaliwa Dam and the planned Bulacan Aerotropolis as necessary for national development.
Sustainable development is impossible without taking care of our common home. We all have a right to a healthy environment, as universally recognized by the UN Human Rights Council through a recent resolution. As we have that right, we also have the responsibility to take care of it.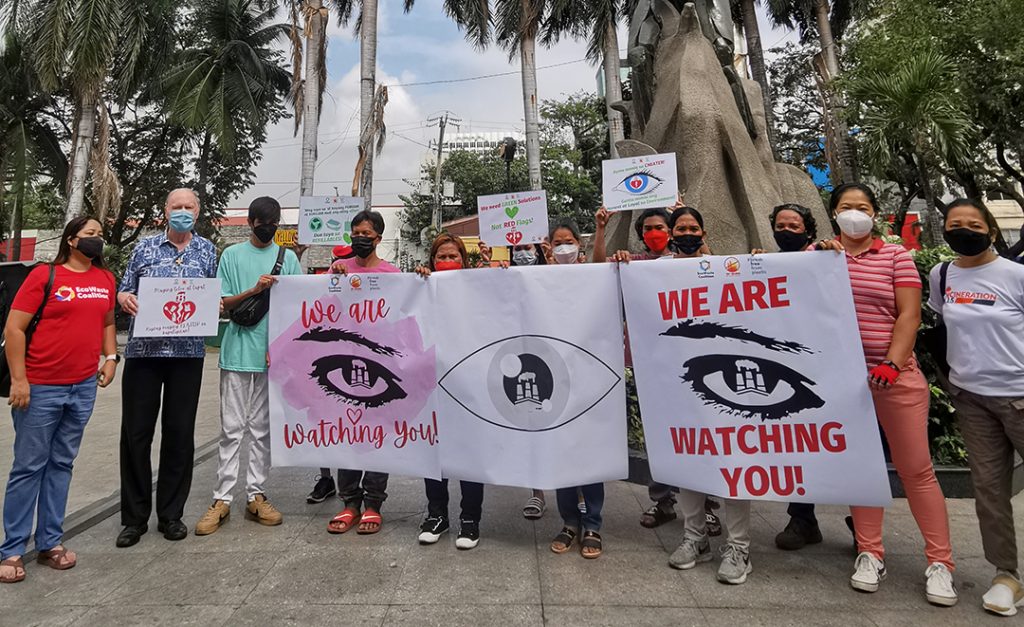 If the climate crisis, the COVID-19 pandemic, and plastic pollution have not taught us that lesson, it is hard to imagine what may.
The candidates' agenda in relation to the CBCP's eco-actions are not the sole factor to be considered in choosing our next president, vice president, and other officials. They must also have other characteristics and skills, including strong track records on governance, foresight and "big-picture" thinking, lack of pending or proven criminal offenses, honesty, strong political will, compassion and respect, and moral integrity.
As we get closer to May 9, it is disappointing to see the same old dirty tricks. Like climate change impacts, these tactics have become even more extreme, with personalities, colors, propaganda, and misinformation dominating conversations.
We deserve better leaders than the ones we have now. Whatever happens after May 9, we still have the climate crisis and environmental decline to address. We need to invest in our sustainable future. That starts with voting wisely.
John Leo is the deputy executive director for Programs and Campaigns of Living Laudato Si' Philippines and a member of the interim Secretariat of Aksyon Klima Pilipinas. He has been representing Philippine civil society in global and regional UN conferences on climate and the environment since 2017. He is also a climate and environment journalist.