Sara Duterte-Carpio, presidential daughter and mayor of Davao City, remains the top pick for president in next year's elections, according to a survey released by pollster Pulse Asia.
Survey results show Duterte-Carpio is the most preferred candidate for president with 20 percent of Filipino adults expressing support for her during the survey period from September 6 to 11.
President Rodrigo Duterte's daughter maintained her lead in the presidential race despite a decrease in her rating, which was at 28 percent in the survey conducted in June.
She has earlier announced that she would not run for president next year.
Duterte-Carpio is followed by former senator Ferdinand "Bongbong" Marcos with 15 percent, Manila City Mayor Francisco "Isko Moreno" Domagoso with 13 percent, and Senator Manny Pacquiao with 12 percent.
Senator Grace Poe got 9 percent, Vice President Leni Robredo got 8 percent, and Senator Panfilo Lacson had 6 percent.
---
---
---
Bishop calls for responsible voting
Bishop Jose Collin Bagaforo of Kidapawan, national director of Caritas Philippines, said the votes people cast are a mirror of them.
He urged Filipinos to vote responsibly, saying that how they vote reveals who they are.
"Our choice reflects our values," said the prelate. "It is an expression and affirmation of our human dignity, a foundational principle of Catholic social teaching."
He said voting is God's gift to people "and how we use this is our gift to our country."
"It is a fulfilment of one's responsibility to participate in and influence the social, political affairs of our nation," he said.
The bishop made the statement during the launching of "Halalang Marangal 2022 Coalition" on Tuesday, September 28.
He said that with the many issues and challenges besetting the country, Filipinos deserve "leaders with servant hearts."
To be a true and working servant leader requires "competence, experience, compassion, kindness, passion and perseverance," said Bishop Bagaforo.
"A functioning leader provides direction and inspires God's family to work tirelessly to improve the condition of all Filipinos with preferential attention to the marginalized and excluded," he said.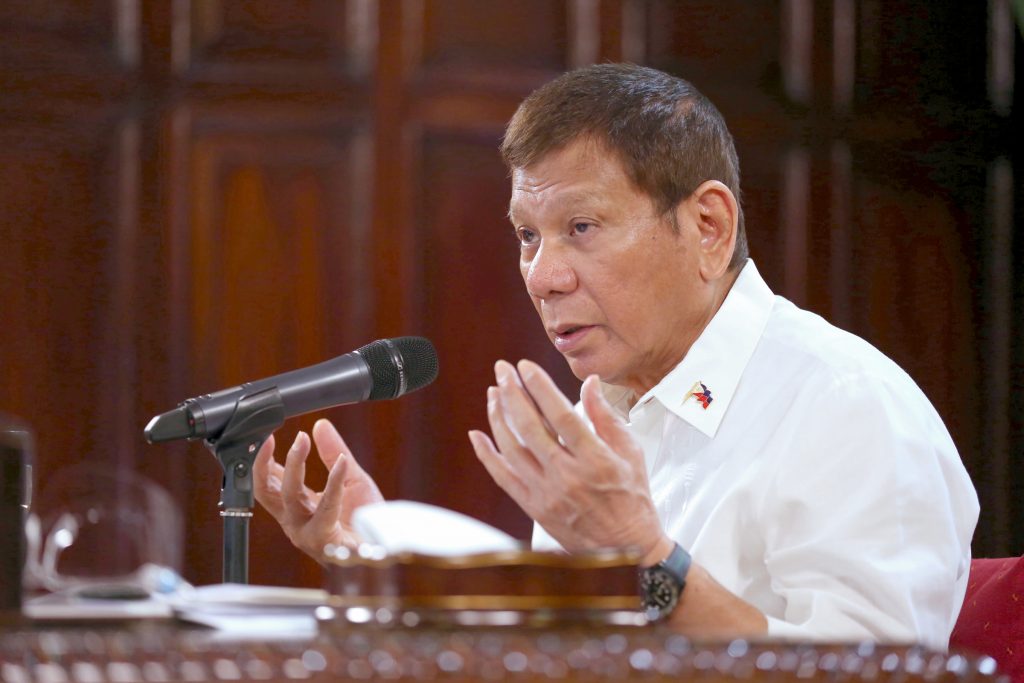 Duterte still candidate 'to beat'
President Duterte remains to be the vice presidential candidate "to beat" in the upcoming 2022 elections.
A report on the Philippine Inquirer quoted presidential spokesman Harry Roque saying that the president is still in the running even as he placed second in the preferred vice presidential bets in the Pulse Asia survey.
Roque said the surveys are only "snapshots of public opinion at a particular point in time," and the Pulse Asia survey was done when aspirants, including President Duterte, have yet to file their certificates of candidacy.
"Be that as it may, the president remains the candidate to beat in the 2022 elections," he said in a statement.
In the Pulse Asia survey, Duterte placed second in the preferred vice presidential candidates, following Senate President Vicente Sotto III.
Duterte secured 14 percent of Filipinos' support, while Sotto received 25 percent.
The president was followed by Manila City mayor Isko Moreno and former Senator Bongbong Marcos with 12 percent each.
Duterte dropped to second place from the previous Pulse Asia survey results where he was the leading vice presidential candidate with 18 percent rating.
Pulse Asia President Ronald Holmes said the latest release was part of their regular survey.
The nationwide survey was based on face-to-face interviews of 2,400 adult Filipinos or those aged 18 and above. It also used a ± 2% error margin at the 95% confidence level.