Greenpeace called for "urgent protection" for environmental defenders in the Philippines following the release of a report that tags the country as the deadliest in Asia for environmental activists.
"Companies and governments must be held accountable for the violence and persecution of land and environmental defenders," said Lea Guerrero, Greenpeace Philippines country director.
She said the continued killings and persecution of environmental activists, even during the time of pandemic shows "distorted priorities that put profit and the gain of a few over the welfare of communities and the environment."
"Greenpeace believes that the work of environmental defenders is even more crucial now: we need to ensure a green, inclusive, and just recovery post COVID," said Guerrero.
---
---
---
"We need to prevent government and businesses from pursuing misguided policies and projects that are destructive to the environment and climate," she added.
The group also called for "urgent and effective protection mechanisms, and an enabling environment, for those who are peacefully defending people and the planet."
A report released on September 13 by Global Witness noted that the Philippines remains the "worst place" for land and environmental defenders in Asia.
The international human rights and environmental group ranked the Philippines third overall with 29 killings of environmental defenders in the past year, trailing behind Colombia (65) and Mexico (30).
The report listed a total of 227 environmental defenders murdered across the world in 2020, the deadliest year on record.
The report said the worst killings on record occurred in the Philippines where nine indigenous Tumandok tribe leaders and members were massacred on Dec. 30, 2020.
The incident also led to the arrest of 17 other indigenous people, all of whom have been vocal against the building of the Jalaur mega-dam project on the central Philippine island of Panay.
The report noted that a total of 166 land and environmental defenders were killed since Duterte assumed office in 2016 until the end of 2020.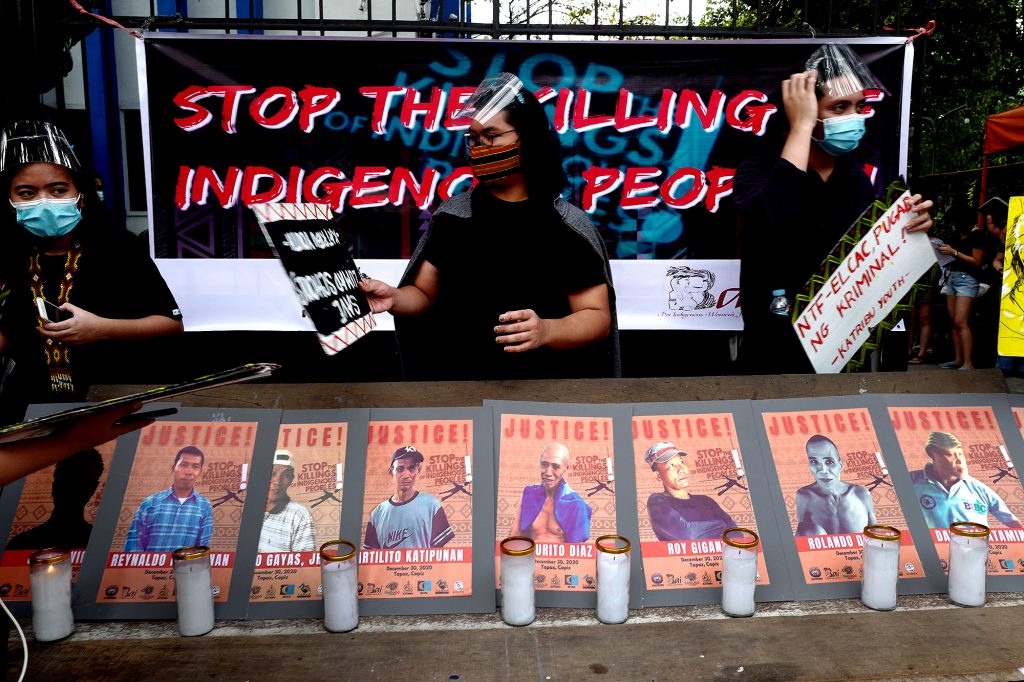 Among the recommendations made by Global Witness are the recognition of the "right to a safe, healthy, and sustainable environment," and the "protection of land and environmental defenders so that they can continue their actions without worrying about terror-tagging and murder."
Almost a third of the killings worldwide were linked to logging, mining, large-scale agribusiness, hydroelectric dams and other infrastructure projects.
Since the Paris Agreement on climate change was signed in 2015, Global Witness noted that an average of four environment activists have been killed each week.
Logging was the industry linked to the most murders with 23 cases – with attacks in Brazil, Nicaragua, Peru, and the Philippines.
Indigenous peoples, most often on the frontline of climate change, accounted for a further one third of cases.
Chris Madden, senior campaigner for Global Witness, called on governments to "get serious about protecting defenders."
He said companies must start "putting people and planet before profit' or he warned that "both climate breakdown and the killings" would continue.