We worship only one God but we are not embarrassed to admit that our God is not alone, that our God is a community of persons. And whenever we make the sign of the cross, we make the sign of the Trinity.
It means we remind ourselves that it is through the Redeeming Cross of Christ, through our participation in the Passion and Death of Christ that we are resurrected to a new life, the life of God. Through him, we become part of the Divine Family. And so we make it a point to do what we do "In the name of the Father, Son and Holy Spirit."
When we sign ourselves in the name of the Holy Trinity, we also remind ourselves that we are created in the image and likeness of this God who is a community of persons. It means we can never realize our full humanity alone, or by ourselves.
---
---
---
In fact, we kill our humanity when we become selfish and individualistic, because that is not our nature. We become truly human only by becoming community.
Today, I invite you to reflect on two aspects of the mystery of THE HOLY TRINITY: that our God is by nature both OUTGOING and EMPOWERING.
One of the most famous oriental icons of the Trinity was painted by Andrei Rublev. It is actually a portrayal of the three persons who visited Abraham and Sarah. You look at their hands and eyes; they are pointing at each other. As you meditate on it, you begin to feel that you are drawn into their fellowship.
We cannot become truly human if we do not learn to get out of ourselves. If we keep only to ourselves and our narrow selfish interests, we rot, we deteriorate. We discover the fullness of our humanity only by going out to our fellow human beings and building community. Why? Because we are created in the image and likeness of God who is COMMUNITARIAN.
Pope Francis keeps warning us in the Church against becoming self-referential and inward-looking. Our discipleship must mature into apostleship. We must not keep to ourselves. Our discipleship must mature into apostleship, which is about GOING OUT IN MISSION.
Jesus says "Go out to all the nations." We go out to invite people to discover the true meaning of their humanity by becoming part of God's divinity.
In our Gospel today about the sending out of the apostles, Matthew says THEY WORSHIPPED BUT THEY DOUBTED. Meaning, they worshipped him but doubted themselves. They have doubts and fears about "going out." We tend to associate what is OUT THERE with danger and uncertainty. As in this time of pandemic.
And yet, we know that we cannot build community if we do not rise above our doubts and fears of each other. Community always begins with dialogue and we cannot have dialogue if we do not learn to respect each other's individuality. Community is therefore not possible without respect for individuality. Human beings come in different colors, races, ethnicities, cultures, world views, etc.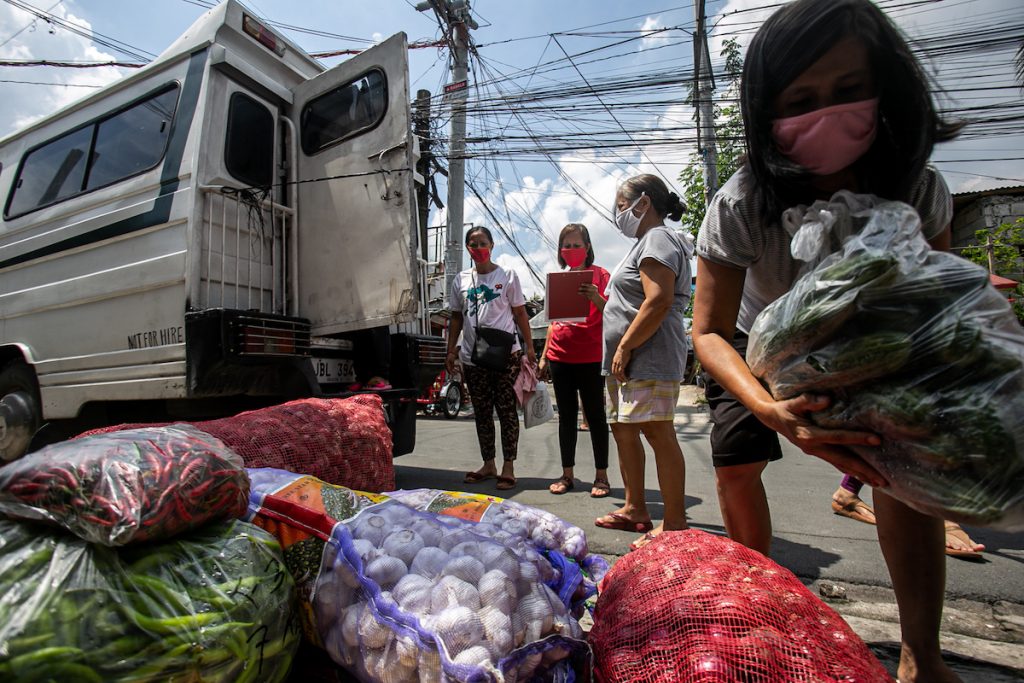 Communities are built only by people who dare to reach out to one another in spite of our differences. To do that, we have to conquer our fear of OTHERS as strangers, our tendency to portray them as monsters. When we go out, we discover that at the very core we all share in the same humanity and dignity. There is therefore no reason why we cannot reach out to one another.
We are weakened by isolation and alienation from one another. We grow in our humanity only when we learn to go out of ourselves and build community. It is how we are initiated (baptized) into the life of God, into the the family of God. This is how we empower one another.
And that brings us to our second point about the mystery of our outgoing God. He goes out only to share his life, to create, to renew, to redeem, to sustain, to empower. We go out of ourselves, not to conquer, not to dominate but to empower. Not to possess but to share of ourselves.
"Teach them what I have commanded you." Remember the only commandment Jesus left to us: the commandment of LOVE, which alone can make us go out of ourselves, build community and empower one another.
Pope Francis challenges us to ask ourselves if our parishes are able to offer people a genuine experience of community. Or, have we allowed them to turn into formal and impersonal institutions? I hope this make you understand why today is also declared by the CBCP as Basic Ecclesial Community Sunday.
Building basic ecclesial communities is not "a new way of being Church." It has always been the only "way of being Church." We cannot be a Church of the Poor if we are not community-oriented. We empower the poor by building communities among them. As communities, they discover greater potentials and possibilities of making a difference in society.
The next time you make the sign of the cross, please be more conscious of the statement that you are making. It means you desire to participate in the life and mission of our communitarian God who is both outgoing and empowering.
Homily of Bishop Pablo Virgilio David of Kalookan for the Feast of the Holy Trinity, Basic Ecclesial Community Sunday, Matthew 28:16-20