You'd think that at the ripe old age of 97, former Senate President Juan Ponce Enrile would've grown a conscience.
After having seen and heard all there is to see and hear in close to a century of life and politics, you'd think he'd veer closer to the truth than all the fabrications he had spewed to protect his reputation as one of the longest standing "stateman" of the country.
Last Monday's "Talk to the People" press conference with President Rodrigo Duterte, however, proved otherwise. Apparently, all this Harvard Law graduate could do at three years shy of a hundred is grovel at the feet of the president, and this on national TV, sans any hint of shame or regret.
---
---
---
Enrile even went on to peddle himself as an asset to the Duterte administration, saying that if Duterte would ever need his services and counsel, he was just an arm's reach away. Those who keep a watchful eye on his rather rowdy political career know that Enrile had managed to ingratiate himself to Ferdinand Marcos and Cory Aquino during their terms as president. Other administrations likewise come to mind.
Heaping praises on Duterte's foreign policy, particularly with China, Enrile said, "Instead of irritating China or make China a foe, why don't we befriend China without surrendering our rights because we are Orientals, and we understand each other?"
What is not being said is the fact that Duterte had already surrendered the country's rights by refusing to openly challenge China's Nine Dash Line, and its incursion within the Philippines' Exclusive Economic Zone in the West Philippine Sea.
Focusing on China's interests alone while paying no attention to the interests of the Philippines and other nations which lay claim to the disputed areas already tells us that an abduction of memory is being set in motion. Duterte is restricting the narrative of the incursion to topics which suit the claims of Presidents Duterte and Xi Jinping.
As for the former Senate president, Enrile pivots to where power is thickest. Is this a simple act of kowtowing to the powers that be? You be the judge.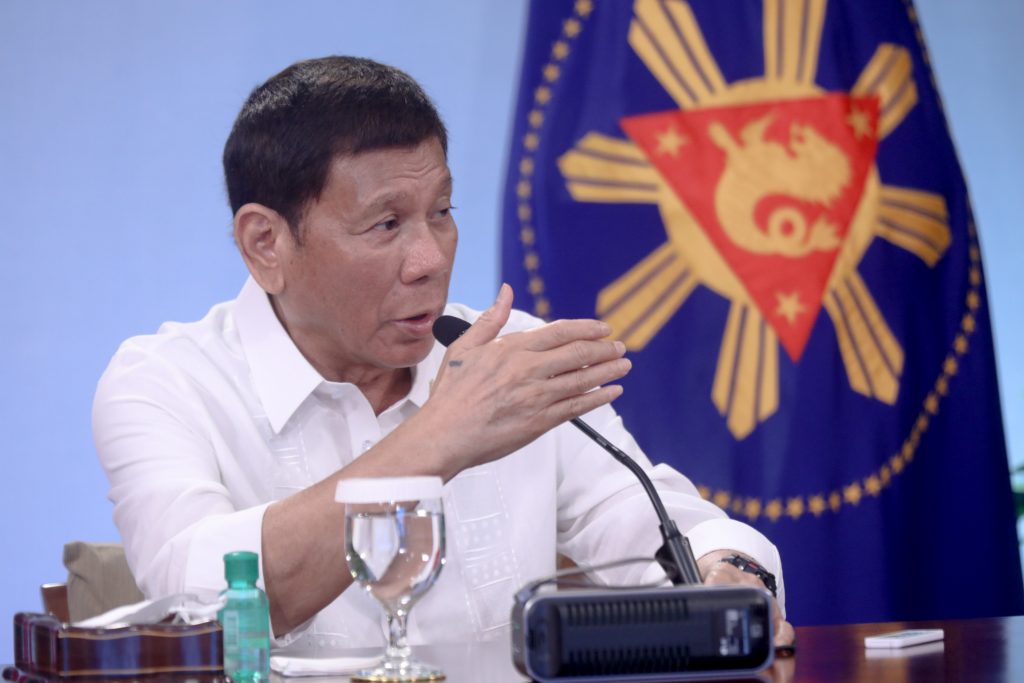 Two months ago, Enrile, who faces a plunder case at the Sandiganbayan for the PDAF scandal, demanded that the case be overturned due to a "flawed pre-trial" order. 
His plunder case is just one of several cases he is facing, including 15 graft charges, in relation to the Php172 million he allegedly misused—some say "pocketed"—as part of the Priority Development Assistance Fund or PDAF scandal. He was said to have endorsed the amount to counterfeit non-government organizations owned and operated by Janet Lim Napoles.
If you recall, the PDAF scandal allegedly involved several high-profile personalities in government, including Enrile, Ramon Revilla Jr., Jinggoy Estrada and Napoles and members of their staff.
Napoles has been in prison since September 2013. She remains in custody despite being included in a list of inmates "to be freed for good conduct".
Likewise, Enrile's chief of staff, Jessica "Gigi" Reyes, has been languishing in jail for the same charge for the last seven years. Her fairly recent appeal for release in light of the COVID-19 pandemic had been denied. She remains at the Taguig City Jail of the Bureau of Jail Management and Penology (BJMP) at Camp Bagong Diwa.
On the other hand, sometime August 2015, Enrile was allowed to post bail by the High Court for "humanitarian reasons." Fortunately for Enrile, bail was granted due to "poor health" and "old age." Enrile has been appealing for the Sandiganbayan to dismiss his case since 2016. It was denied.
In Reyes' case, where her appeal argued that the pandemic could pose great risks to her health, she was still denied bail. The court argued that "There are no provisions which allow courts to grant the release of an accused pending trial based on humanitarian grounds [emphasis mine]."
The court added that while it sympathizes with Reyes' plea, the court can "act only within the legal framework provided by our fundamental law on bail."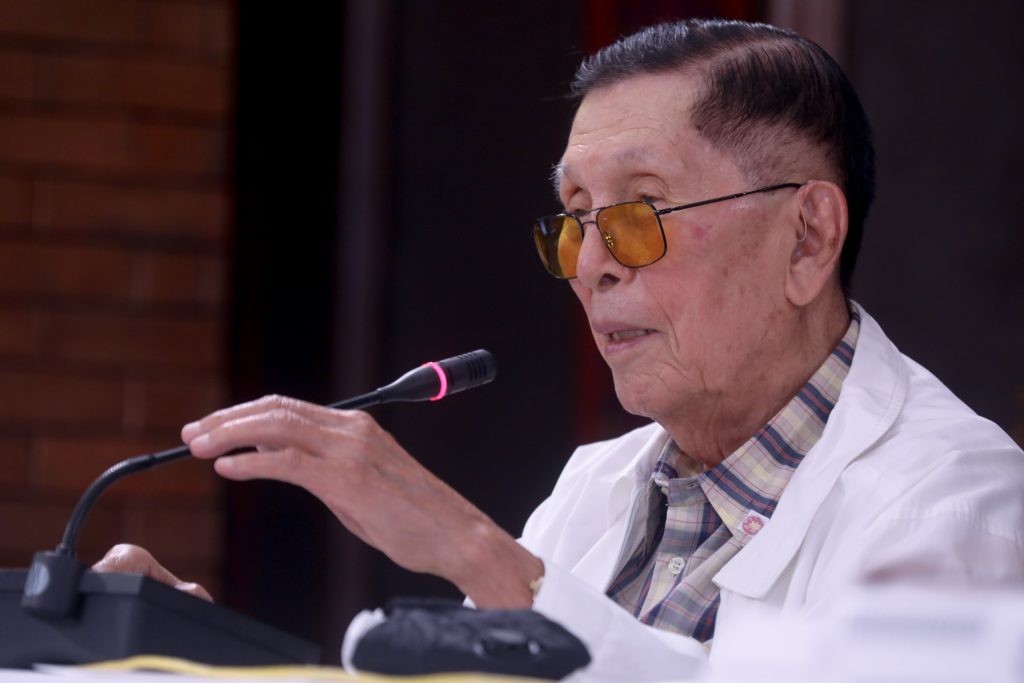 Wasn't Enrile granted provisional release on the basis of humanitarian reasons, the very same humanitarian reasons not found in the legal framework provided by the fundamental law on bail? I'm no lawyer, but from the looks of it, granting Enrile bail reeks of VIP treatment which the courts must further explain.
Plunder is a serious offense. And in the context of a nation where a considerable number of the population languishes in poverty, plunder constitutes an inhuman act.
According to Section 2 of Republic Act 7080 (as amended in Sec. 12 of RA 7659), "Any public officer who, by himself or in connivance with members of his family, relatives by affinity or consanguinity, business associates, subordinates or other persons, amasses, accumulates or acquires ill-gotten wealth through a combination or series of overt criminal acts as described in Section 1 (d) hereof in the aggregate amount or total value of at least Fifty million pesos (P50,000,000.00) shall be guilty of the crime of plunder and shall be punished by reclusion perpetua to death. Any person who participated with the said public officer in the commission of an offense contributing to the crime of plunder shall likewise be punished for such offense."
My question: Since Enrile was able to appear before Duterte in Monday's press conference, sufficiently healthy to brave a raging COVID-19 pandemic, shouldn't he be hauled back into prison and there spend the remainder of his days with his chief of staff?
Like I said, you be the judge.
It is therefore safe to conclude that Enrile is not the most reliable resource person to consult on the matter of the West Philippine Sea given his appeal to dismiss the plunder case filed against him. Political interests such as this need powerful backing from a president who couldn't care less if the laws are followed or not.
I would rather put all my money on the words of the author of the book, Rock Solid: How The Philippines Won Its Maritime Case Against China—esteemed journalist Marites Dañguilan Vitug—who posted on social media:
"Juan Ponce Enrile, then senate president, was part of a crucial Cabinet meeting called by PNoy (Pres. Benigno Aquino III) in July 2012, weeks after China took control of Scarborough Shoal. President Aquino posed the question: Should we confine our dispute with China over the West Philippine Sea to a bilateral level? Or should we involve our allies and go multilateral?
"Filing a case with an international arbitral tribunal was not yet on the agenda. Enrile said the country should assert its rights and consult its allies first without forgoing bilateral talks.
"The meeting ended with a majority supporting 'internationalizing' the dispute. (From Rock Solid, p 148.) I interviewed Enrile for the book and he was supportive of Aquino's policy. Today, he's supportive of Duterte's pivot to China. During the Marcos years, he backed Marcos's decision to occupy parts of the Spratlys. So there…"
When you have the likes of Enrile speaking for and on behalf of Duterte and China, there is something more to the petty allegiance than meets the eye.
Joel Pablo Salud is an editor, journalist and the author of several books of fiction and political nonfiction. He is currently the chair of the Philippine Center of International PEN's Writers in Prison Committee. The views and opinions expressed in this article are those of the author and do not necessarily reflect the official editorial position of LiCAS.news.