A Catholic bishop in the central Philippines condemned the killing of the mayor of the central Philippine city of Calbayog and his aides late on Monday, March 8.
"The taking of human life and the inflicting of injury and suffering on anyone, whether as an act of aggression or to sow fears in the hearts and lives of the people, can never be justified," said Bishop Isabelo Abarquez of Calbayog.
Gunmen, who were later identified as policemen, shot and killed Mayor Ronald Aquino and his three aides in a shootout at about five o'clock in the afternoon on Monday. He was 58.
---
---
---
The mayor was with his aides onboard a van in the village of Lonoy in Calbayog City when the incident happened.
Aquino was the second mayor of Calbayog City to be killed while in office in the past ten years after the murder of former mayor Reynaldo Uy in 2011.
Bishop Abarquez "condemned in strongest terms" the incident, saying the Church "does not tolerate any form of repression especially through extrajudicial killings."
The bishop called for a thorough investigation into the incident and "to bring into the bar of justice the ones responsible."
Aquino's security escorts were able to shot and kill two of the assailants who were later identified as police officers.
"The right to life is a gift for everybody and no one has the right to take it," said Bishop Abarquez. "The wheel of justice is the proper venue for resolution of any case," he added.
Among those who died in the incident were police Captain Joselito Tabada, chief of the Samar Provincial Drug Enforcement Unit, and Staff Sergeant Romeo Laoyon of the Provincial Intelligence Group.
Wounded in the incident was Staff Sergeant Neil Cebu, also a member of the Samar Police Provincial Office.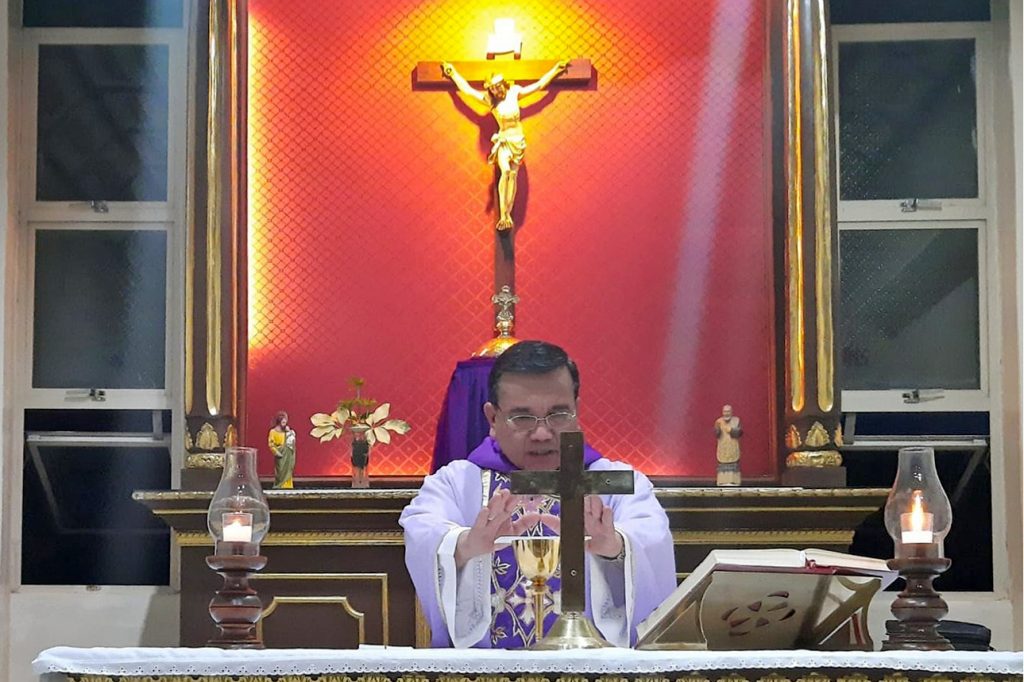 The police officers, who were on board another vehicle, were alleged to be behind the attack, according to initial information released by investigators immediately after the incident.
In another report, however, police investigators said the mayor's group "fired upon vehicles, which they allegedly thought were suspiciously tailing them."
"The other vehicles, which were later identified to be carrying [police] personnel from the [Integrity Monitoring and Enforcement Group] and [the anti-drugs unit], then retaliated, hence a firefight ensued," read a police report.
Authorities identified the other fatalities as Staff Sergeant Rodeo Sario, member of the Calbayog City Police Station who accompanied the mayor, Dennis Abayon, the mayor's driver; and Clint John Paul Yaunder, a city hall employee who was caught in crossfire aboard another vehicle.
Another employee on board the mayor's vehicle was identified as Mansfield Labonite, who was rushed to a nearby hospital.
The Police Regional Office has created a "special investigation task group" to look into the incident.