Barely a month after winning the 2016 presidential elections, Rodrigo Duterte confessed to a crime during a news conference on Aug. 2016:
"I've learned a lot during my prosecution days. We planted evidence […] We first planted the intrigues, so that we would know where they were or where they came from."
The violation is serious enough to merit a sentence of reclusion perpetua.
---
---
Based on Republic Act No. 9516, Section 4A (Criminal Liability for Planting of Evidence), the planting of evidence is a crime:
"Any person who is found guilty of 'planting' any explosive or incendiary device or any part, ingredient, machinery, tool or instrument of any explosive or incendiary device, whether chemical, mechanical, electronic, electrical or otherwise, shall suffer the penalty of reclusion perpetua [emphasis, mine]."
The law describes the planting of evidence as "the willful act by any person of maliciously and surreptitiously inserting, placing, adding or attaching, directly or indirectly, through any overt or covert act, whatever quantity of any explosive or incendiary device or any part, ingredient, machinery, tool or instrument of any explosive or incendiary device, whether chemical, mechanical, electronic, electrical or otherwise in the person, house, effects or in the immediate vicinity of an innocent individual for the purpose of implicating incriminating or imputing the commission of any violation of this Decree."
As such, the court is hereby instructed by law to consider any planted evidence as inadmissible and empty of any evidentiary value.
This highly illegal and dangerous practice apparently did not begin and end during the president's days as a government prosecutor. Based on reports, it had spilled over to his years as mayor of Davao City and, in the last four years, as president of the Republic.
In 2017, barely a year after making the statement, Human Rights Watch (HRW) exposed the administration's penchant for planting evidence during the implementation of Oplan Double Barrel or what is notoriously tokhang.
Its 117-page report, penned by HRW's emergency director Peter Bouckaert, kicks off by saying:
"Our investigations into the Philippine 'drug war' found that police routinely kill drug suspects in cold blood and then cover up their crime by planting drugs and guns at the scene. President Duterte's role in these killings makes him ultimately responsible for the deaths of thousands."
The report drew heavily on interviews with members of the victims' families and eyewitnesses, as well as journalists, human rights activists and initial police reports.
It pointed to the Philippine National Police (PNP) as having "repeatedly carried out extrajudicial killings of drug suspects, and then falsely claimed self-defense. They plant guns, spent ammunition, and drug packets on their victims' bodies to implicate them in drug activities. Masked gunmen taking part in killings appeared to be working closely with the police, casting doubt on government claims that the majority of killings have been committed by vigilantes or rival drug gangs."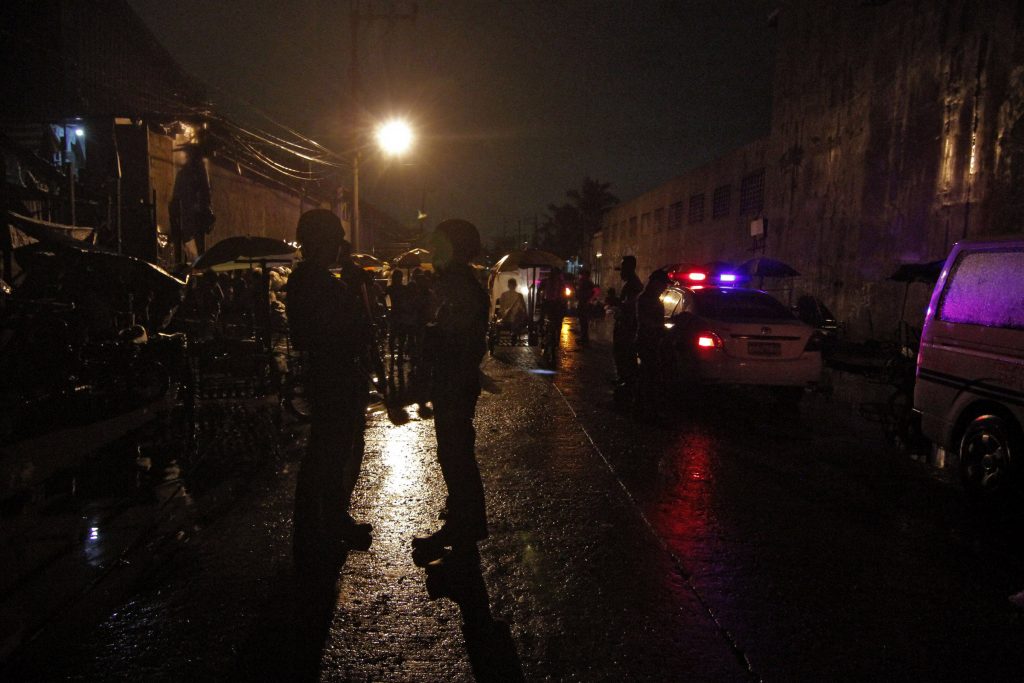 Government critics and human rights activists have suffered the same fate. Last year, after a weeklong crackdown on human rights activists, Bagong Alyansang Makabayan (BAYAN) accused police officers of planting evidence during the raids.
The raids themselves were subject to question for reasons that the judge, who sits in a Quezon City court, was nowhere near the place where the raids were conducted—750.5 kilometers away in Negros Occidental.
Regardless, the judge reportedly signed the search warrant after an alleged meeting with Metro Manila acting chief Police Brigadier General Debold Sinas.
According to a Manila Bulletin report, "Occupants of the raided office or home are forced to go outside while police operatives, some in plain clothes, come into the search area. All persons are then arrested, detained and interrogated for prolonged periods while being denied their right to their lawyer or to be visited by relatives and friends."
What better way to plant evidence than to herd everyone out of the raided office or house, barring everyone from entering including legal counsel. This is the reason why at no time should anyone allow police to enter one's home without escort from members of the house.
I guess the point I am trying to make is that Mommy Reina Mae "Ina" Nasino is one such victim. She was said to have been arrested in 2019 with two other activists during the crackdown conducted sometime October. Allegedly found within the office were several guns and ammunition, including a grenade.
Human rights lawyer Maria Sol Taule makes her argument plain when she called on the Court of Appeals to grant their petition questioning the "order of Judge Marivic Balisi-Umali denying our Motion to Quash Search Warrants and Suppress Evidence in the case of Illegal Possession of Firearms and Explosives filed against Nasino and her companions Ram Carlo Bautista and Alma Moran."
She said, "The search warrants used are utterly defective and therefore invalid. The implementation of the same is highly questionable which paved the way for the police to plant firearms and explosives. Many political prisoners face this kind of judicial harassment. And this article in 2019 narrates the modus operandi of the government."
In an explanatory article she wrote in 2019, Atty. Sol said, "Past administrations' implementation of counterinsurgency programs have resulted in illegal arrests and detention of many activists with the filing of trumped-up charges of illegal possession of firearms and explosives, the latter being non-bailable offense. With the manufactured pieces of evidence and concoction of perjured testimonies, the state trap victims in a long and winding legal battle. Bags would magically contain guns or explosives, and the PNP can very well have them manipulated as they have effortless access to these pieces of evidence.
She adds that the same is true under the Duterte administration. In fact, in my humble opinion, Duterte doesn't even hide the fact that he and the PNP are guilty of such a crime, based on his own admission which I pointed out earlier in this piece.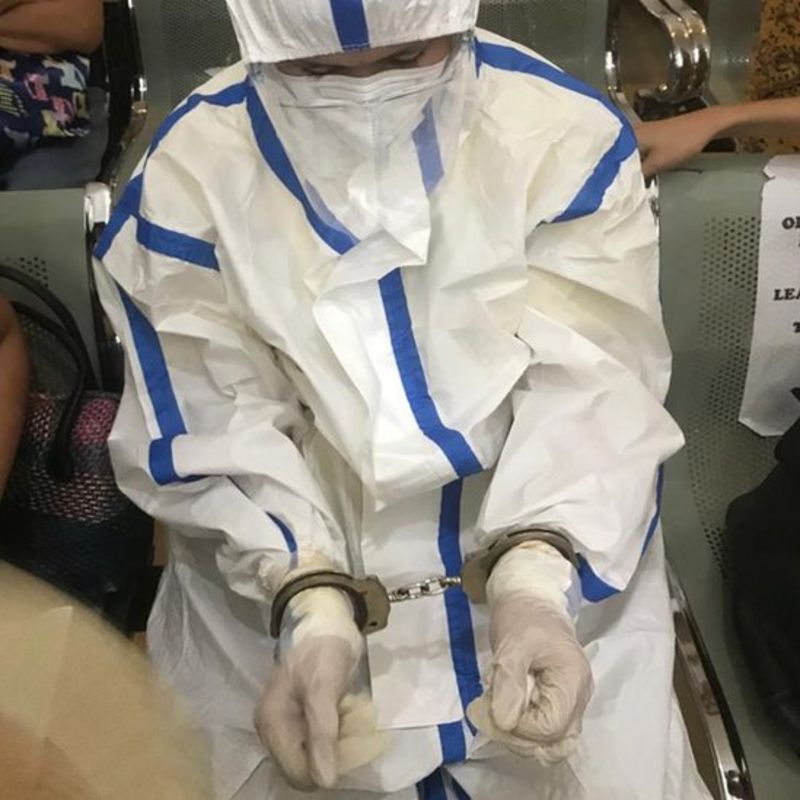 From where I sit watching this demon of a spectacle unfold, three thoughts come to mind:
First, planting evidence is a failure of intelligence—both the gathering of intelligence information and intelligence as a function of the mind. To keep to the rules of the game means to hire and train intelligence officers who can gather evidence without a shadow of a doubt.
To plant evidence means only one thing: do we even have credible police and military intelligence personnel to begin with?
The second is intertwined with the first: the theft of intelligence funds. I would assume, and rightly so, that good intelligence work requires massive funding and logistics. Planting evidence dispenses easily with the necessary work and thus begs the question: where are the billions in intelligence funds going?
Third, planting of evidence which leads to the death of suspects tantamount to crimes against humanity. As of last year, Amnesty International pegs the drug war death toll at 27,000. The death toll continues to rise under lockdown.
With the Anti-Terrorism Council saying that it would soon draft a list of "designated terrorists," is there anything else we can expect from the Duterte administration than more deaths?
To plant evidence is to sow terror. Be that circumstantial or otherwise, there is no escaping the accusing finger of a State hellbent on wiping off its enemies.
And if you must ask who or what killed baby River, it is nothing but the fruit of this poisoned tree.
Joel Pablo Salud is an editor, journalist and the author of several books of fiction and political nonfiction. The views and opinions expressed in this article are those of the author and do not necessarily reflect the official editorial position of LiCAS.news.