Workers in the Philippines' private hospitals called on the government to reveal the real condition of the country's health system.
In a statement on August 7, hospital labor unions called on authorities "to lay bare the true state of our situation."
The workers said they "anticipate the imminent collapse of our nation's entire health system" due to the increasing number of people infected by the new coronavirus disease.
---
---
---
With 119,460 confirmed infections on August 6, the Philippines has overtaken other Southeast Asian countries in terms of total COVID-19 cases.
In the last seven days, the country's Health department has been recording daily new cases of transmissions not lower than 3,000.
The highest surge of coronavirus infection was recorded on Tuesday, August 4, with 6,352 cases.
The healthcare labor unions assured the public that medical frontliners "will not surrender the fight against COVID-19."
"However, the burden on our shoulders does not get any lighter when our government is apprehensive to listen to the grievances and concrete recommendations of various medical societies," read the labor groups' statement.
Among those who signed the statement are presidents of seven major private hospitals, including those run by churches.
The unions said they "recognize the deficiencies of our government's pandemic response," which prompted the medical community to ask for a "time out period" last week.
At least 80 medical associations have appealed for the government "to revert" the entire national capital under stricter quarantine protocols to allow the country to "reassess" its strategy against the pandemic.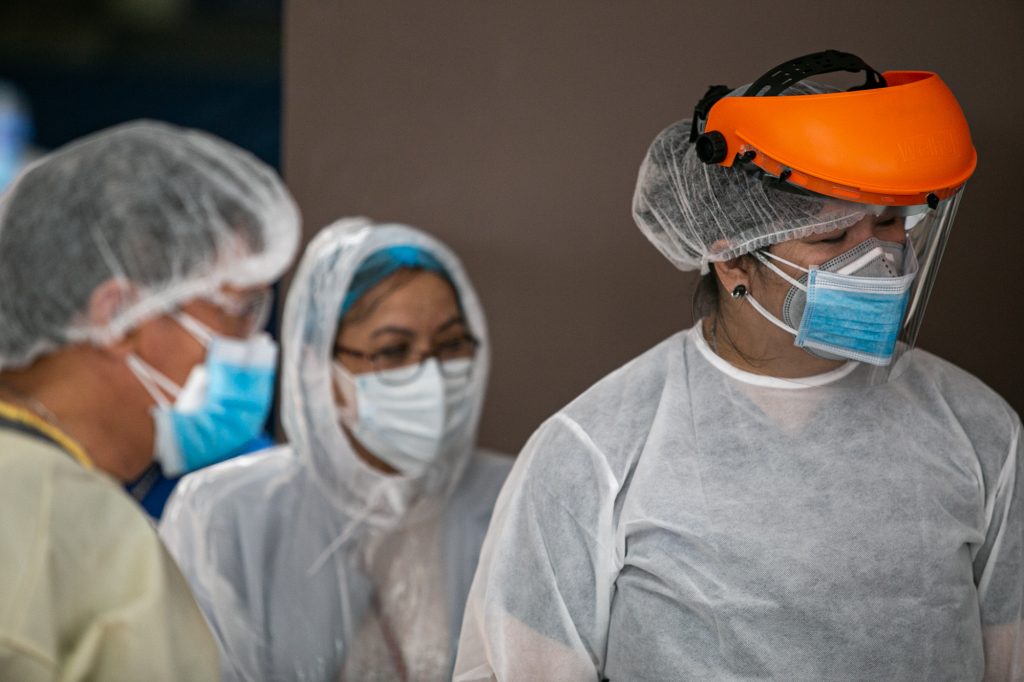 The medical professionals also submitted recommendations to the government on how to fill in the gaps in its response to the health crisis.
The labor unions said the "prescriptions forwarded to the government … are valid recommendations from credible experts from the health sector."
The unions said they are "willing to unite with all medical groups and communities advocating and conceiving new solutions to the worsening health crisis."
"We shall do this based on our own independent analysis and experience as hospital workers," the statement read.
The unions urged the government to "mandate all hospitals to provide sufficient medical attention to all workers infected with the disease" and "prohibit sending positive cases home and provide medical health facilities exclusively for frontliners."
They also demanded "clear guidelines on the timing and conduct of regular mass testing for workers" and the grant of "mandatory hazard pay."
The groups said the demands of the healthcare workers will "give us the necessary strength to continue our struggle against the pandemic that is devastating the lives of our workers and people."