Police in Manila arrested Michael Rubuia, a 38-year old fish vendor, for not wearing a face mask in public, a violation of the "enhanced community quarantine" in the Philippine capital.
Officers said Michael resisted arrest, claiming that he did nothing wrong. Media reports later said the arresting officers beat the poor fish vendor with a stick and dragged him into a van.
For many of Manila's poor, protecting themselves from possible infection of the new coronavirus disease would staying at home and going by another day with an empty stomach.
---
---
It was a dilemma addressed by a group of nuns who decided to sew face masks for distribution to the poor who could not afford to buy one.
"They have to prioritize food over anything else," said Sister Fe Palomo, one of three Carmelite sisters who decided to start the project.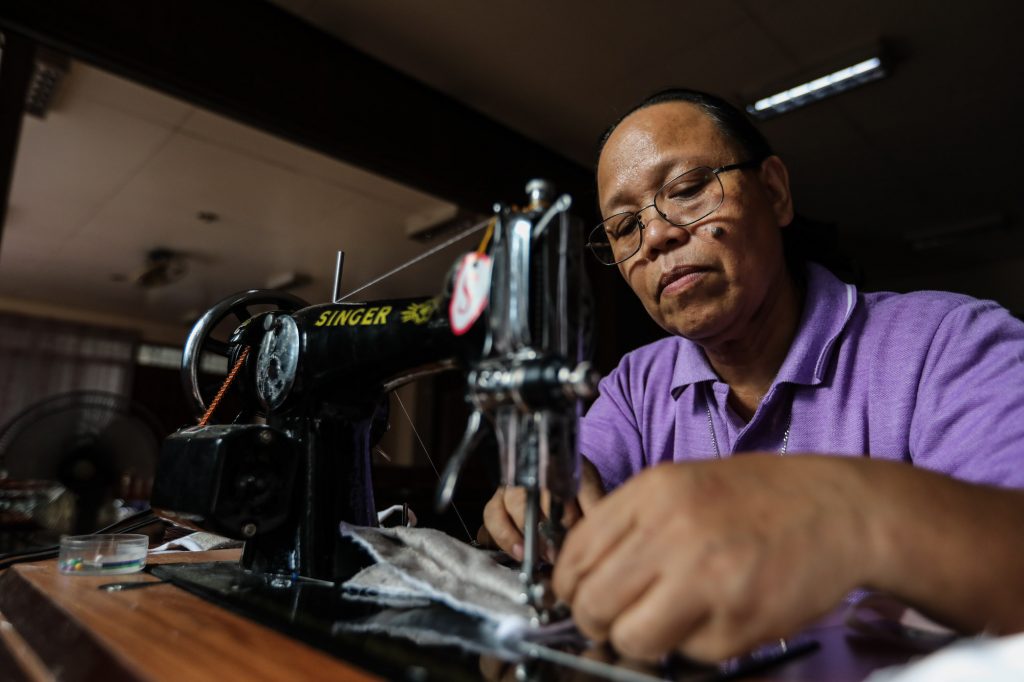 After the lockdown forced business establishments to close, the sisters had to make do with whatever available material they can find in their convent.
One time, the nuns ran out of materials and the only thing they found was an old unused kimono, which the sisters cut to pieces and turned into face masks.
After the cutting and the sewing, they test the viability of their masks by blowing a candle through it before washing and finally distributing it to communities.
"I am enjoying this," said Sister Fe. "This is not work for me, especially thinking that we can be of help," she said.
---
---
---
Sister Fe, together with Sister Elma Nebreja and Sister Bebs Susada, have made more than a hundred masks in less than a month.
With materials provided by their Mother Superior, they expect to making more than 400 masks in the coming weeks.
The sisters said in jest that they will be looking for more hidden cloths in the house to provide masks to more people.
When not busy sewing masks, Sister Fe and her sister makes "turmeric tea," which they claimed to be "diabetes-friendly," as part of their "income-generating project."
Before the pandemic, Sister Fe taught English and Filipino in a school run by the religious order.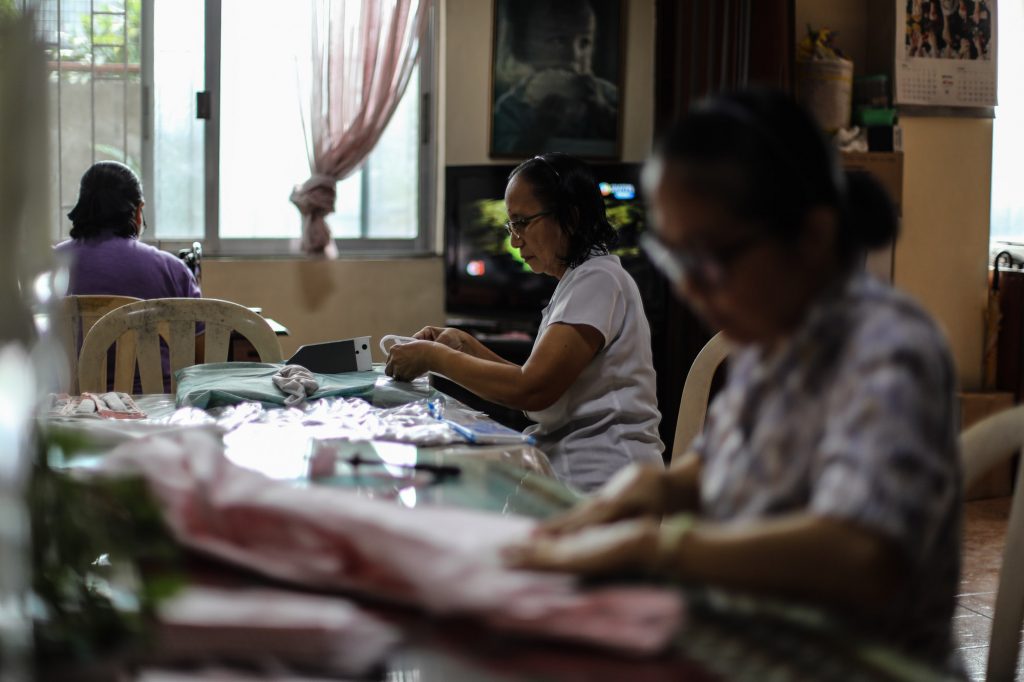 During her spare time, she would sew bags that her congregation would use as kits during meetings and distribute to students during conferences.
"I was a teacher by profession," said the nun who used to work in the southern Philippines teaching in church-run educational institutions.
"I've always known I had a calling," she told LiCAS.news. "But I was stubborn, but in the end, I couldn't say no," said the religious sister.
She admitted that she was nervous when she decided to enter the convent, but was assured when told that "if it wasn't what her life should be, she could go out anytime."
After 33 years, Sister remains a nun. "I'm happy with my life," said the 60-year old nun, adding that if one is called by God, "you can't say no."
During the quarantine period, the nun believes that it is God's call for them to sew masks for the poor, saying that "He will keep bothering you."
"I had my plans but God has his own plans for me," said the nun.