A group of Catholic bishops in the Philippines met with tribal leaders in Mindanao, and later called for opposition to "development projects" that allegedly threaten the environment and local communities.
The church leaders made the call following this week's meeting with leaders of various indigenous peoples tribes, who claim that their communities are being threatened by destructive projects.
The two-day dialogue held in the city of Butuan was organized to come up with a "convergence" of ways to address issues affecting tribal communities.
---
---
---
Archbishop Antonio Ledesma of Cagayan de Oro said "everyone should be concerned" for the environment and the people "whose lives are intertwined" with it.
The Mindanao prelate reminded Catholics that the Lenten season is an opportunity for everyone to focus on God's gift of creation and respect for the Earth.
"We need to embody a simple lifestyle so others can simply live," he said at the end of the meeting.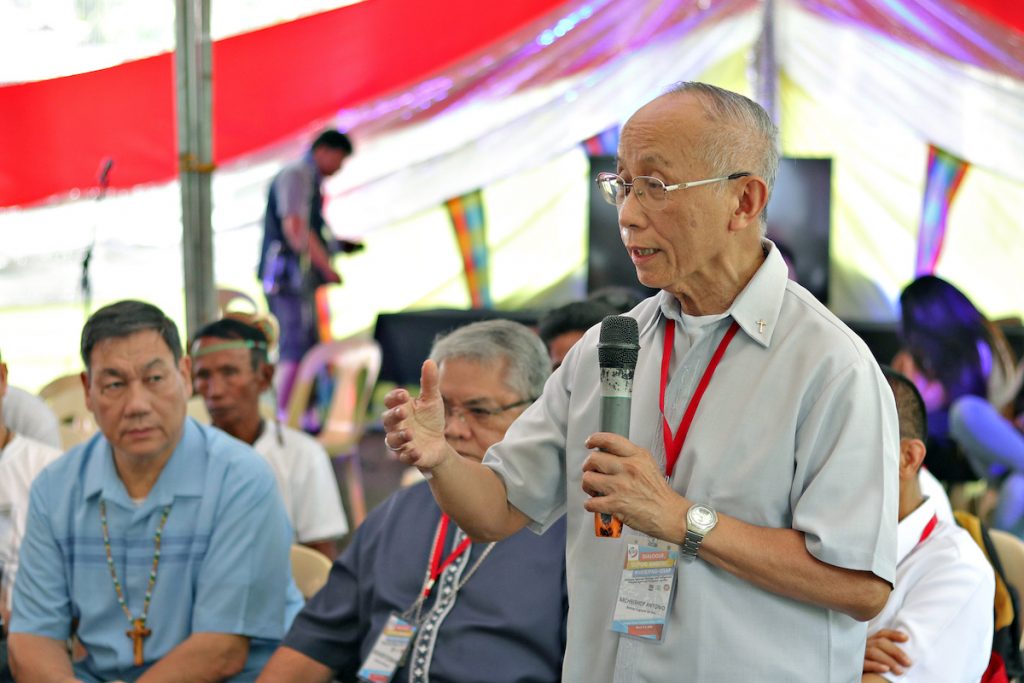 Bishop José Araneta Cabantan of Malaybalay Diocese, meanwhile, called on the government to defer the implementation of "development projects" before a thorough study is done.
He cited the building of roads into the hinterlands of several Mindanao provinces, saying that even as it benefitted the people, it also threatened the environment.
Bishop Cabantan said that while the roads enable farmers to bring their produce to the market more easily, the same roads also bring miners and loggers to the hinterlands.
"We should be assertive and alert," he urged the gathering of tribal and religious leaders.
The bishop noted that illegal logging and expanding plantations "poses a threat to the environment."
Bishop Gerardo Alminaza of San Carlos told the gathering that the Church "should acknowledge that our [indigenous peoples] are the protectors of our environment."
The prelate, who serves as vice chairman of the social action secretariat of the bishops' conference, urged his fellow church leaders to strengthen their resolve to support tribal communities.
Bishop Alminaza also warned that supporting the poor and their concerns can result in "threats and red-tagging."
Several church leaders and lay people have been tagged by the state security forces as communists or rebel supporters for their work in poor communities.
"We might receive threats against our lives but the campaign, the stand for the environment will not die down," said the bishop.
He stressed the need for "people's initiative" and "vigilance" because "we should not just allow the struggle to die down."