What is wrong with strengthening the hand of the state in fighting terrorism in all its forms? At first glance — nothing.
But if governments that have declared war on terror begin to use anti-terror laws to suppress dissent and silence critics, then that is tantamount to legitimizing what could properly be described as state-sponsored terrorism.
The Philippine Senate recently passed an anti-terrorism bill that seeks to amend the Human Security Act of 2007.
---
---
---
Under the bill, "terrorism" would be the crime of any person within or outside the Philippines who, regardless of the stage of execution, engages in acts intended to cause death, serious injury, or danger to the life of any person; extensive damage or destruction to a government, public, or private facility; extensive interference with, damage to, or destruction of critical infrastructure; or anyone who develops, manufactures, possesses, acquires, transports, supplies, or uses weapons of mass destruction to intimidate the public, create an atmosphere of fear, or destabilize the government.
These acts are punishable with life in jail.
The bill provides for warrantless arrests and electronic surveillance or wiretapping of individuals or organizations for 60 days, with a non-extendible period of 30 days. Telcos and internet service providers will be compelled to turn over a suspected person's call, text, and internet metadata to authorities.
Human rights advocates, however, believe that the proposed measure would mean de facto martial law, as the government can use it to spy on and arrest its critics.
Benedictine nun Mary John Mananzan believes there is no need to amend the law as the Human Security Act itself was prone to being abused. According to her, the Human Security Act does not deter terrorism, and worse, even gives the state the power to become a terrorist itself.
"After all is said and done, I believe that when this bill becomes a law, it will not stop terrorism, and if terrorism sows fear, we might start another kind of terrorism, that is, state terrorism," she said.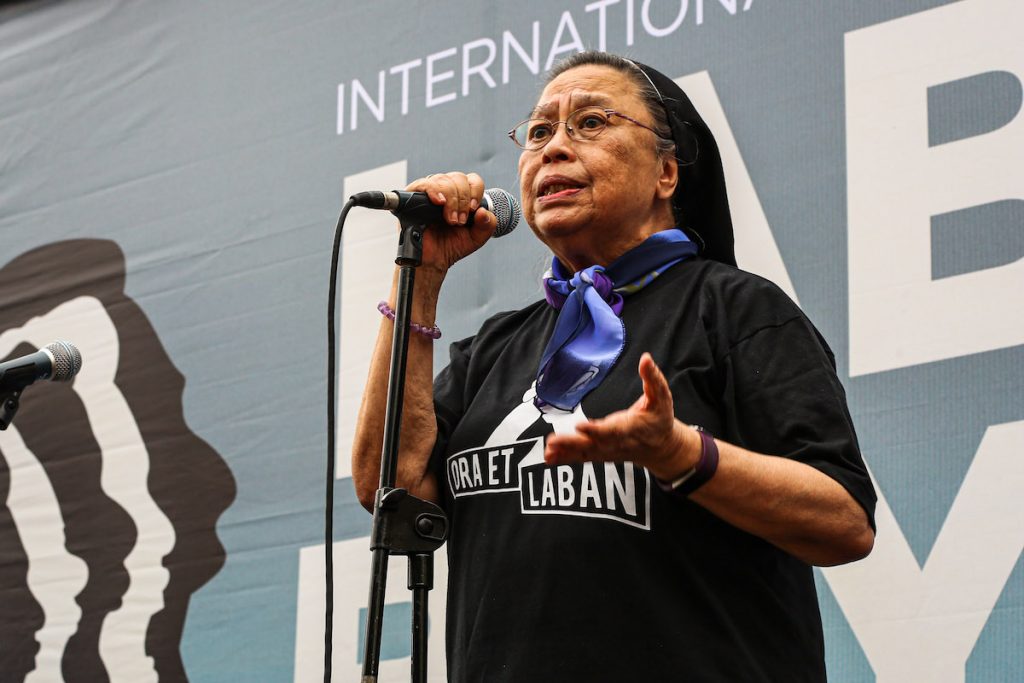 According to Karapatan, a human rights group, the bill, "laden with the same vague definitions of the crime of terrorism as well as draconian provisions, will certainly violate the people's constitutional rights and civil liberties."
The multi-sectoral New Patriotic Alliance (Bayan) likened the proposed law to the Anti-Subversion Act implemented during martial law under the Marcos regime in 1972. The Anti-Subversion Act opened the gates to enforced disappearances, warrantless arrests, and other human rights violations.
"It's like Marcos' Anti-Subversion Act all over again, but this time instead of communism, the pretext is terrorism," Bayan said.
---
---
---
The bill's main author in the Senate, Sen. Panfilo Lacson, disputes this charge, claiming that his proposed measure have several safeguards to prevent law enforcers from abusing its provisions. Electronic surveillance and warrantless arrests, he said, would have to follow proper procedures.
Electronic surveillance or any other kind of surveillance cannot be conducted without getting permission from the Court of Appeals, rather than just a Regional Trial Court.
The lawmaker insists that the bill will not trample on the freedom of expression of groups and individuals who are merely criticizing the government, as he legislation defines terrorism properly.
At the House of Representatives, the author of a counterpart anti-terrorism bill, Rep. Rufino Biazon, clarified that individuals adhering to left-leaning political ideologies will not be targeted by the measure, as its goal is to track terrorists and not political groups.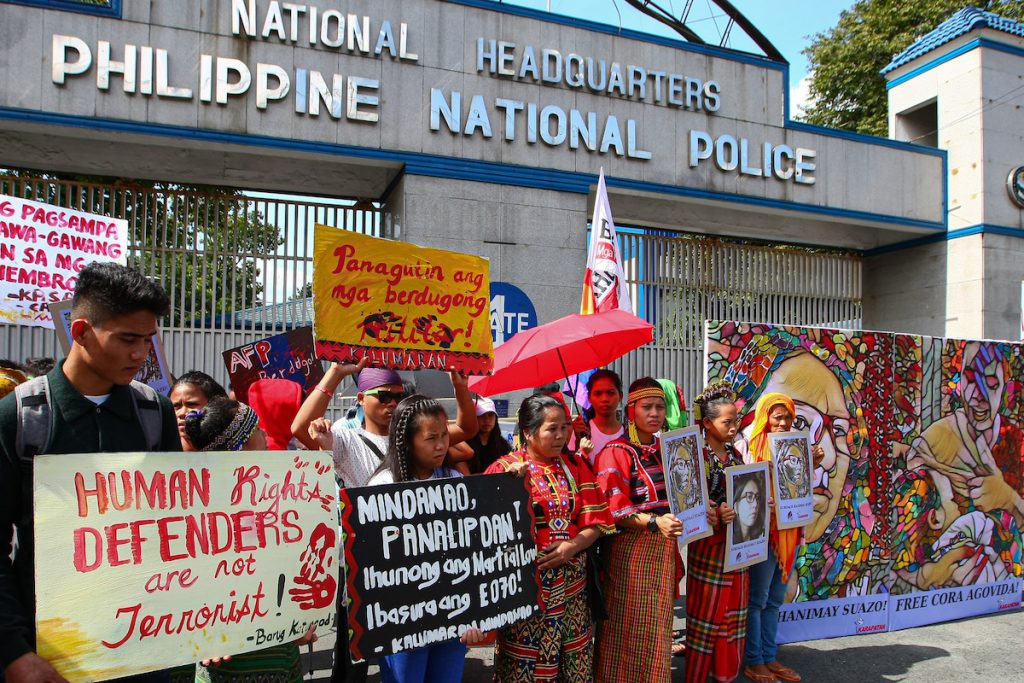 There's no doubt that the Philippines needs to adopt effective counter-terrorism measures after having experienced various forms of terror attacks since the 1990s.
The country had to contend with the Abu Sayyaf group, which conducted bombings in Mindanao and even in Metro Manila. The group later resorted to kidnap-for-ransom of both Filipinos and foreign nationals to raise funds and recruit new militants following the arrest and death of scores of its members.
In recent years, Abu Sayyaf has kidnapped the crew of foreign vessels in the Sulu Sea that the southern Philippines shares with Malaysia and Indonesia.
---
---
---
But the biggest terror campaign by Islamic militants took place from late May to early November 2017, when the Maute group, supported by a faction of Abu Sayyaf and members of the Bangsamoro Islamic Freedom Fighters, laid siege to Marawi City in central Mindanao.
In more than five months of fighting between government troops and the Islamic militants who had professed allegiance to the Islamic State, more than a thousand people were killed on both sides, with many more wounded. Large swaths of the city were decimated, with rehabilitation and reconstruction still to gather steam after more than two years.
If the intention of the proposed bill is to strengthen the capability of the government in fighting known terrorist groups, then it should be approved as soon as possible.
But if the legislation is also targeted at "critical and independent voices — from opposition figures jailed or charged with sedition, to "red-tagged" activists, NGOs, church groups, and critical media entities — then it does not deserve to be passed at all.
Ernesto M. Hilario writes on political and social justice issues for various publications in the Philippines. The views and opinions expressed in this article are those of the author and do not necessarily reflect the official editorial position of LiCAS.news.