The Conference of Major Superiors in the Philippines (CMSP) welcomed the court decision this week clearing a Catholic missionary nun and several human rights advocates of charges of perjury.
"We welcome that … and we are so happy that the case has been dismissed and Sister Elenita 'Elen' Belardo, RGS, and her nine companions are acquitted," said Father Christian Buenafe, O.Carm, executive secretary of CMSP.
"CMSP is so happy that the Lord heard our prayer that justice will reign…. We are happy for the result, the outcome of the case," said the priest in an interview over Radio Veritas 846.
---
---
The Quezon City Metropolitan Trial Court in the capital Manila acquitted the nun and the activists after the prosecution failed to establish "beyond reasonable doubt" that the accused "made a willful and deliberate assertion of a falsehood."
Aside from Sister Belardo, national coordinator of the Rural Missionaries of the Philippines (RMP), also acquitted are women rights activists Gertrudes Libang and Joan Salvador; and human rights advocates Cristina Palabay, Elisa Lubi, Roneo Clamor, Edita Burgos, Wilfredo Ruazol, Gabriela Krista Dalena, and Jose Mari Callueng.
Father Buenafe, who is also chairperson of the Task Force Detainees of the Philippines, the intention of the case is a "demolition" of people who have concern for human rights.
"And I think aside from RMP, which is a mission partner of CMSP, I think Gabriella and Karapatan are actually the ones charged in court," said the priest.
The case stems from a complaint filed by former National Security Adviser Hermogenes Esperon who claimed that leaders of the RMP, human rights group Karapatan, and women's group Gabriela lied in their petition for a "writ of amparo" before the Supreme Court.
Esperon — who was a respondent in the amparo petition — accused the activists of calling RMP a "registered non-stock, non-profit organization" even as the Securities and Exchange Commission reportedly revoked the organization's certificate of registration in 2003.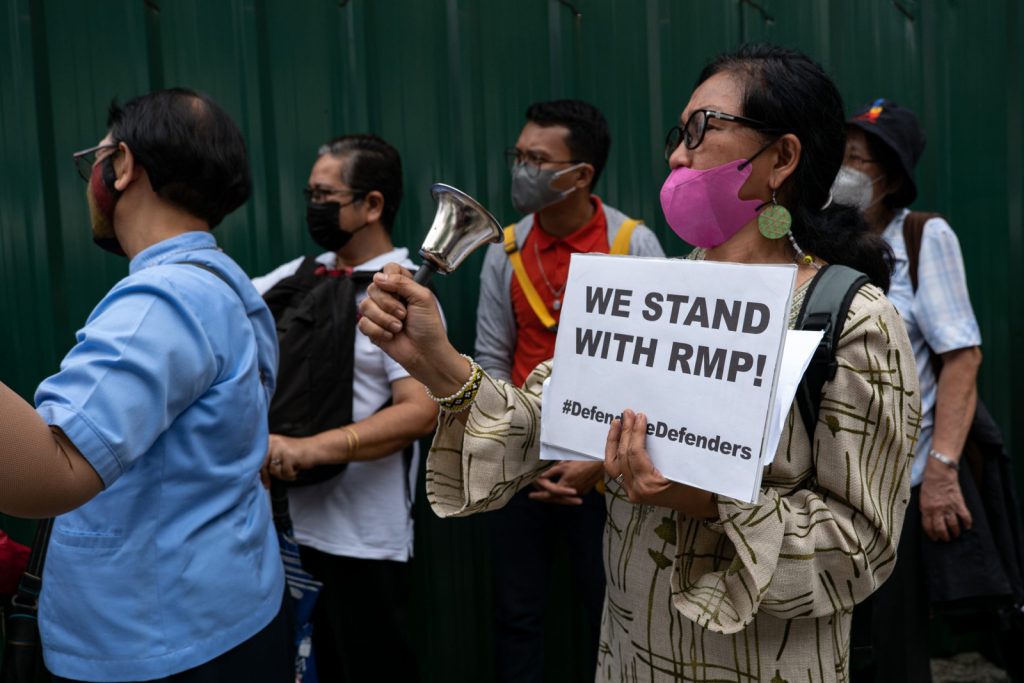 The Quezon City prosecutor's office initially indicted the 80-year-ol Belardo, a member of the Religious of the Good Shepherd congregation. Esperon later appealed and included the other activists in the charge.
The Rural Missionaries of the Philippines is a religious organization, which is inter-congregational and inter-diocesan in character, of religious women and men, priests, and lay people that was founded on Aug. 15, 1969.
It is a "mission partner" of the Association of Major Religious Superiors in the Philippines, now known as the Conference of Major Superiors in the Philippines.
The faith-based group is currently under scrutiny of the Philippine government for alleged terrorism financing and for allegedly being an aboveground communist organization.