"Consider your life, and you will see that it consists of countless trifling actions. Yet God is quite satisfied with them, for doing them as they should be done is the part we have to play in our striving for perfection," wrote Jean-Pierre de Caussade.
"Perfection consists in doing His will, in being what He wills us to be. God does not expect us to be something that we are not. God asks only one thing of us and that is for us to love," said St. Therese of Lisieux in "Story of a Soul."
Somehow these thoughts come to mind as I remember Carmelo Acuña, or simply "Melo" to many, as his first death anniversary approaches on August 27. Born on February 8, 1953, he was 64 when he died from complications brought about by the coronavirus.
---
---
My first reaction to the announcement of his wife, Jhona, in Melo's Facebook profile — "My husband Melo Acuña joined his creator today at 2:30 a.m. Please pray for the eternal repose of his soul. Also please pray for me that I will have a complete healing" — was unbelief.
Just a few days earlier, I got text messages from him to pray particularly that his oxygen level would improve so that he would not be brought to the ICU. Being the big and strong person I knew, I was confident he would be able to surpass this crisis, and soon, in a few weeks, we would be able to meet and have that favorite snack I would always order at Lido restaurant where we would usually bump into each other.
The reality that he was gone forever from the here and now had the effect of silencing the heart. Only in the silent prayers could the deep grief be expressed. I could not be "not happy" knowing his just reward awaited him, yet, the many "generosities" he could have still extended to others as he did to me and my family would be forever lost.
The one word that would capture this in Filipino is "sayang," but there is no equivalent in the English language. I borrow St. John of the Cross' few words from the poem "The Spiritual Canticle" to express this contrary dispositions existing at the same time — "In the tranquil of the night, at the rising of the dawn, silent music, sounding solitude" pervaded the soul at Melo's death.
For not being able to find the right comforting words I could express to Jhona, JP, his son, and Krupska, his daughter-in-law, I had to confine the hugs to silent prayer. A few words in a sentence were the only words of sympathy I could send.
In the articles, eulogies and various expressions of appreciation, one work experience unknown to many except a very few is how Melo became close to my husband, Jose Burgos Jr., and our family.
Melo called me Ninang (godmother). When asked, Melo would just answer with a naughty smile and says, "Ask Joe Burgos."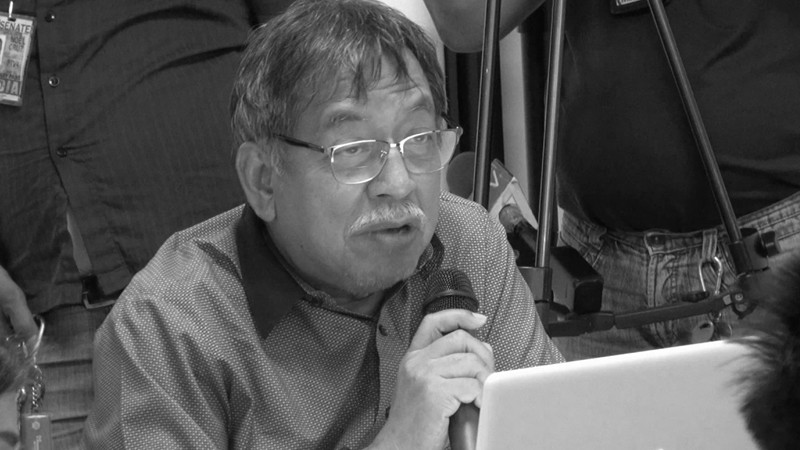 Unknown to all, except probably his family and close friends in the WE Forum and Malaya circle, Melo worked with our publication. Our office was housed in our old residence in Tabaco, Albay, along the national highway just across the elementary school. It was easy to locate with the big signage, which read "Bicol Forum."
One morning, I saw this tall lanky man get off the bus and sauntered into our office. Enter Melo, then already working with a local radio station in Legazpi. Introducing himself, he already knew he wanted to be part of WE Forum but at that time he presented himself as a possible asset to Bicol Forum.
Bicol Forum was a community paper, based in Tabaco, Albay, published by my husband in the hope that we would be able to settle in Tabaco. Joe fell in love with my hometown so much that there were times when we would go home every weekend, (not a smooth adventure considering that Tabaco is more or less 500 kms away from Quezon City where we lived and the highways then were mostly rough roads.) He had more friends and acquaintances than I did. When he walked down the main road, on his way to either the market or the church, he would greet people left and right as if he were a politician.
Even if I was born and grew up in this lovely town, I preferred staying at home, thus, Joe was more the "Tabaqueño" than I was. Plus his family name Burgos, which I carry, starts with a B. In Tabaco and neighboring towns then, majority of the original residents had names starting with a B. My maiden name, which starts with a T, gives the impression that the family, like others with names starting with letters other than B, simply migrated and later established residence in Tabaco. Therefore, the Bs were the originals.
In this setting, we discerned that if we could make a living and sustain the family needs in Tabaco, we would move our family to Tabaco. And of course, since it was writing that he knew well, he started Bicol Forum. Bicol Forum we thought could be an option in case we had to give up the other publications.
And indeed Melo delivered, covered the Albay beat and eventually became a correspondent for WE Forum covering the Legazpi-Albay area.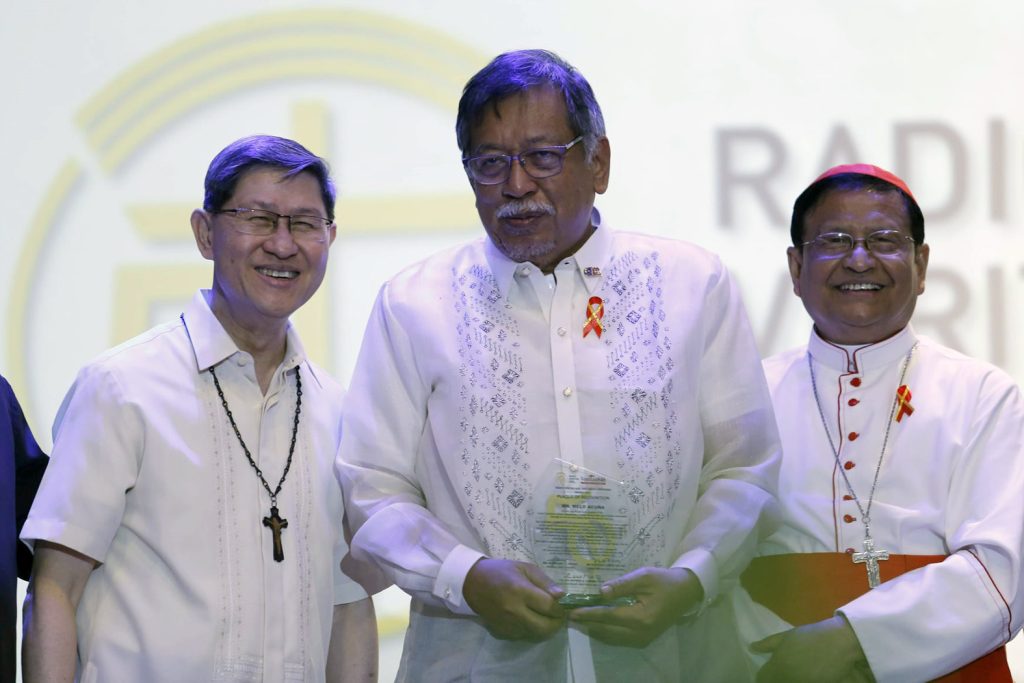 The friendship deepened when he and Jhona got married and Joe became their godfather in 1984.
Taking on each challenge and opportunity as he grew as a family man and progressed in his career, every time he visited the progressive evolution was visible in the straightforward, respectful language he acquired and the snippets of faith-based wisdom, which would sometimes escape his lips when he sensed we both missed Joe.
Whether in Legazpi, Quezon, Laguna, Manila, China or other countries abroad, whenever possible, somehow Melo found time for friends.
I once bumped into him at his office at the Catholic Bishops' Conference of the Philippines where taking advantage of my presence, he interviewed me for his radio program on the enforced disappearance of Jonas. After the interview, he invited me to attend Mass with him, presided over by Bishop Angel Lagdameo at the CBCP chapel. He must have informed the good bishop about my presence and Jonas' name was included among the intentions.
Inviting Joe to anchor a program on agriculture, somehow he provided the much needed outlet of a creative mind. And living our romance with the land at that time, Joe could share our "love affair" with nature, with the listeners. Who would have guessed that the revelations of this city boy in Joe who fell in love with the land would be the last among his many exposes and Melo provided the venue.
But when Joe went home to his rightful homeland, Melo's presence to me was more pronounced. He would make deliberate invites. I could easily see this was his way of helping without saying he was "helping."
Also his way of respecting that my dignity as the wife of his friend and as his godmother was never compromised. He would often guest me at his "Kapihan," bringing me face to face with men in uniform, with people of consequence in positions that could help my cause, the search of my disappeared son Jonas.
The topics were as varied as homemaking, parenting, housekeeping, farming, gardening, the issues of the elderly, education, human rights, Carmel, biotechnology, which told me he knew my educational background. He was aware of what I was involved in, he knew my strengths, my desires, and was always sensitive to my problems. I suspected that there were times when he suited the theme of his Kapihan so that I could fit in. These were generosities that could not be ignored.
A year ago, when two of my children suffered severe symptoms from the coronavirus and could not get a hospital room, Melo practically moved heaven and earth (along with very close friends in media), using all his contacts to secure a space for them. Even after they were admitted into the hospital, Melo monitored them closely, even to the extent of being the contact person to which some doctors reported to. His persistence resulted in calls to me in the middle of the night by the directors of the main agencies addressing the COVID crisis relaying assurances of help.
Of course many, many friends of my two children also helped immensely and we are grateful.
At the height of the pandemic, when we were all fearful, I was "ordered" by my family to stay put in the farm and be protected from the virus. Melo's frequent calls gave me not only relief but the needed assurance that he would try his best to keep me apprised of the situation inside the hospital room. And at the end of every call, he would ask, "And how are you Ninang?"
Reading the reactions to his death affirms this generosity of a friend.
The Defense Press Corps said that "his no-nonsense approach and news sense served as a beacon for the younger generation of journalists."
Many of the novices in his beat said that he would always extend a helping hand when asked. He would provide leads, share his contacts and give important pointers in the beat. Many of his colleagues remember how he helped them by connecting the sources to the journalists. He would even share his playlists.
The Foreign Affairs Press Corps described Melo as a veteran broadcast journalist and beat reporter "who always upheld the highest standards of journalism through his professionalism."
His generosity embraced the elderly, supporting the campaign of the "Flowers for Lolas," an alliance on the issue of comfort women and other victims of sexual violence during the Second World War.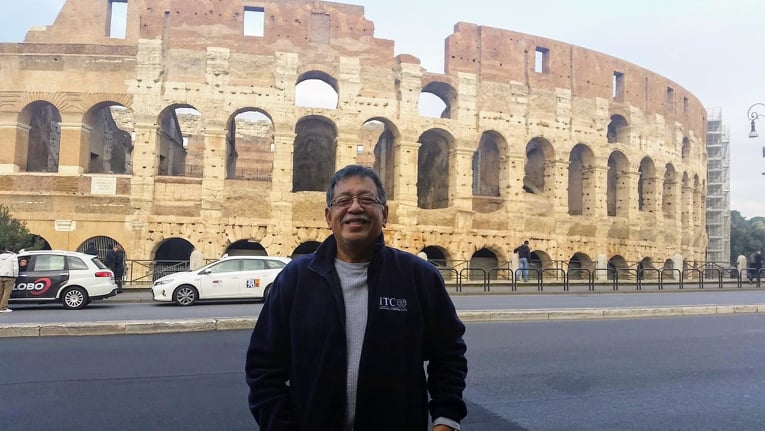 And as he grew in his profession, from a campus journalist, to announcer, to station manager, to contributor, to reporter, to columnist, to foreign correspondent, becoming an expert in covering various beats, he never lost sight of the most important priority in his life. His generosity first and foremost was toward his family, wife, son, his own family, and his in-laws.
There were times when it would take a couple of years before we saw each other. These times, he would proudly inform me that his wife, Jhona, had finished her Masters degree then later Doctor of Philosophy in English Language, and was now Associate Dean of the Faculty of Arts and Languages of the Philippine Normal University. Milestones of his son, JP — graduation, promotion, getting engaged, getting married were shared. Melo's generosity brought out the best in his loved ones.
Small, concrete, and tangible expressions of generosity were actually experiences of love. Someone said love can never be abstract. The abstract cannot be recalled nor stored in one's memory.
Melo's generosities will be remembered. These expressions made visible in the small things he did for others is witness to this love. William Blake affirmed, "We can only love in minute particulars."
"Consider your life for a moment. What does it consist of except minute particulars? That is all that any of us have, yet God is satisfied with our tokens of love," wrote Marc Foley, OCD.
Melo Acuna contributed news stories and wrote opinion pieces for LiCAS News.
Edita Burgos is a doctor of education and a member of the Secular Order of Discalced Carmelites. Gunmen — believed to be soldiers — abducted her son Jonas Burgos in Manila in April 2007. He is still missing. She was general manager of the publications WE Forum and Malaya.