Pope Francis named three women to the committee that advises him in selecting the world's bishops. The three are Sister Raffaella Petrini, F.S.E., Sister Yvonne Reungoat, F.M.A. and Dr. Maria Lia Zervino, president of the World Union of Catholic Women's Organizations.
The track records of these three show years of devoted service to the Church.
Sister Raffaella, 53, worked as a staff of the Congregation for the Evangelization of Peoples for 16 years. On Nov. 4, 2021, Pope Francis appointed her secretary general of the Pontifical Commission for the Vatican City State. In February 2022, she was appointed secretary general of the Vatican State, the second highest position in the state. Holding these two positions, she became the highest-ranking woman in the Vatican.
---
---
Sister Yvonne Reungoat, F.M.A., a 77 year old French nun was superior general of the Institute of the Salesian Sisters of Saint John Bosco, Daughters of Mary Help of Christians. Appointed as member of the Congregation for Institutes of Consecrated Life and Societies of Apostolic Life in July 8, 2019, she is one of the first seven women members of the congregation.
Maria Lia Zervino, a Servidora from Argentina, is said to be a longtime friend of Pope Francis. She is the president general of the World Union of Catholic Women's Organizations (WUCWO).
The WUCWO, founded in 1910, is the global Catholic women's forum of 100 organizations of Catholic women. It was erected with canonical status by the Holy See as a Public International Association of the Faithful in 2006. Zervino, a member of the Argentine Institute of Consecrated Life founded by Luis Maria Boneo, is a consultant to the Pontifical Council for Inter-religious Dialogue.
Zervino's open letter to the pope in 2021 urging him to include women in Church states that "not enough progress has been made in taking advantage of the wealth of who make up a large part of the People of God." It is believed to have influenced the pope into appointing women in the Discatery for Bishops.
She added with a clear message, "We will no longer be happy just because a woman votes for the first time but because many prepared lay women, in communion with all the other members of such synod, will have given their contribution and their vote that will add to the conclusions that will be placed in your hands."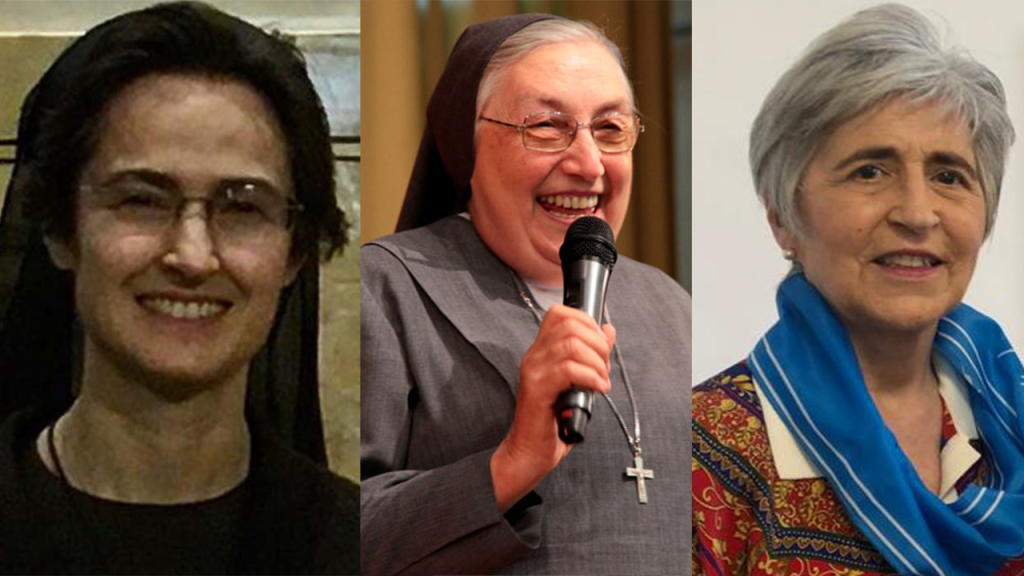 The three women appointees join eight cardinals, an archbishop, a bishop, and a priest on the important dicastery, which oversees the work of more than 5,300 bishops worldwide. A five-year term awaits the new appointees.
On the contrary, in the Philippines, women of significance who have been working for the advancement of various rights and the cause of democracy are being isolated from Philippine society.
Why are they harassing, persecuting, even jailing women dissenters in the Philippines?
Take the cases of Senator Leila de Lima, journalist Maria Ressa, and former vice president Maria Leonora Robredo.
Senator Leila de Lima has been jailed for more than five years on drug charges that rights groups believe to be fabricated and politically motivated. A former election lawyer, justice secretary, and senator, she has been an outspoken critic of past president Rodrigo Duterte.
Stripped of her right to participate in Senate hearings and sessions, she was ousted as chairperson of the justice panel. To date, in spite of the recantation of the key witnesses who linked her to drug cases, she remains in solitary confinement in jail.
She authored 10 laws with two landmark laws, the "Pantawid Pamilyang Pilipino Program" (4Ps) Act and the Magna Carta for the Poor.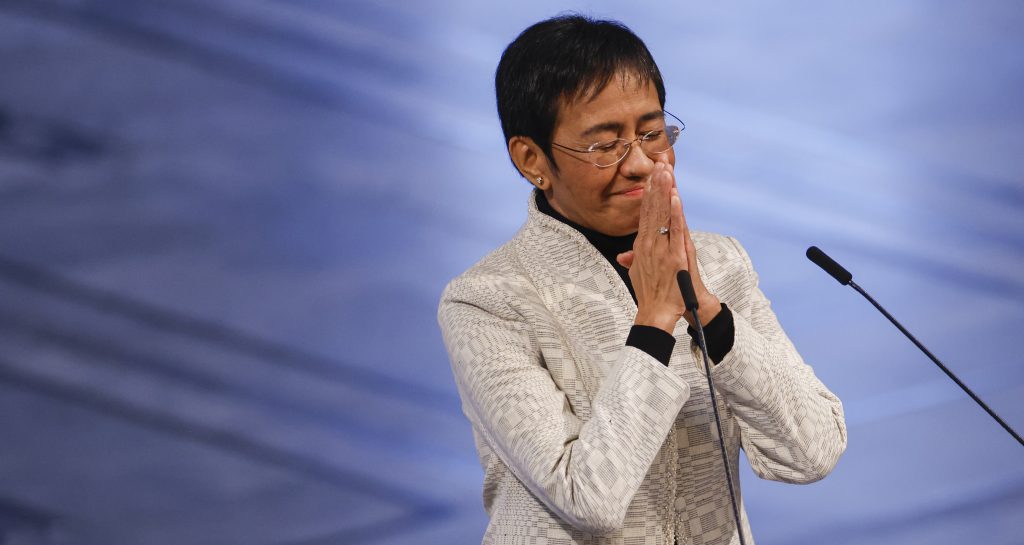 Maria Angelita Ressa, 58, who is a multi-awarded Filipino-American journalist, author and co-founder of Rappler, is the first Filipino recipient of the Nobel Peace Prize, along with Dmitry Muratov of the Russian Federation, for "their efforts to safeguard freedom of expression, which is a precondition for democracy and lasting peace."
Under attack with several cases filed against her and her company, currently she is fighting to keep her freedom after being found guilty of a cyber libel case. She is the executive editor and chief executive officer of Rappler, a news portal.
Maria Leonor Gerona Robredo, popularly known as Leni Robredo, a Filipino lawyer and politician was the 14th vice president of the Philippines. She was elected congresswoman of the third congressional district of Camarines Sur.
As vice president, she successfully launched her flagship anti-poverty program, Angat Buhay, (Lift Life), which aims to uplift Filipinos living in poverty. The program has taken a new dimension after Robredo lost the presidential race. It is now a movement creatively operated following the principle of volunteerism to help the poor.
Leni Robredo was catapulted to popularity when thousands of volunteers in pink, never seen before in Philippine history, flocked to her campaign rallies mostly organized by local volunteer groups. The campaign, called by analysts as a movement anchored on a message of hope and "radical love" was subjected to massive disinformation by a highly trolled online space, making Robredo, the most attacked victim of fake news. She lost her bid to the presidency to Ferdinand Marcos Jr.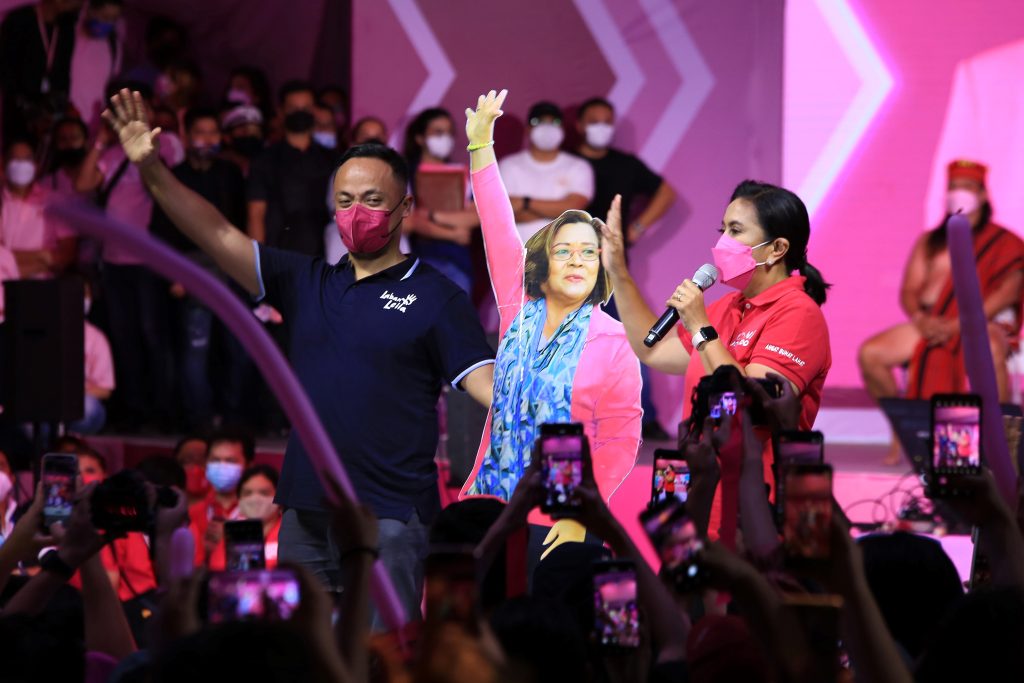 While there are only three new women in the pope's Vatican official news, and only three Filipino women in exceptional circumstances cited here, there are more women out there helping to hold up the world, as the other half of all humanity.
Edith Stein, a Jewish, and a Catholic convert Carmelite nun who was killed in Auschwitz by the Nazis, aptly described a woman's weight to the world: "The world doesn't need what women have, it needs what women are."
The uniqueness of a woman is explained by Edith: "Women comprehend not merely with the intellect but also with the heart. Her soul is fashioned as a shelter in which other souls may unfold."
All six women fit into "each woman who lives in the light of eternity can fulfill her vocation, no matter if it is in marriage, in a religious order, or in a worldly profession."(St. Teresa Benedicta of the Cross, OCD)
Yet, why indeed are these Filipino women, who are trying to fit into this light by pursuing ways to help fellow Filipinos to live dignified lives fitting that of a child of God, being prevented from carrying out their chosen mission?
A recent consultation with a spiritual director provided a peek into the probable explanation.
St. Stephen concluded his challenge to the Sanhedrin, "Was there ever a prophet your fathers did not persecute?" (Acts 7:52)
People who speak truth about injustice and exploitation, corruption, and immorality to those in power are the prophets. Inevitably, they will come face to face with persecution.
What do they do to prophets? Look at the prophets in the Bible. They were persecuted, even killed. Among the biblical prophets, Isaiah, Micah, Habbakuk, Jeremiah, and Zechariah from the Old Testament, and Paul and John the Baptist from the New Testament were killed. Others were exiled to the caves.
Jesus himself mentions this when he ends the beatitudes with "in the same way they persecuted the prophets who were before you." (Matt 5:12)
And this will not change in the future. Jesus declares, "I will send them prophets and apostles, some of whom they will kill, and others they will persecute." (Luke 11:49)
Edita Burgos is a doctor of education and a member of the Secular Order of Discalced Carmelites. Gunmen — believed to be soldiers — abducted her son Jonas Burgos in Manila in April 2007. He is still missing.