Environment non-profit organization Oceana Philippines welcomed President Ferdinand Marcos Jr.'s pronouncement that he will address issues related to climate change during his term of office.
"He's one of the few presidents who even mentioned climate change," said lawyer Gloria Estenzo-Ramos, vice president of Oceana Philippines, in a radio interview.
"It's an acknowledgement that he knows that we, Filipinos, are really facing this great crisis," Ramos said over Church-run Radio Veritas 846.
---
---
In his inaugural speech last week, Marcos put a heavy emphasis on climate change. He also promised to help address climate change issues during meetings with foreign diplomates.
He stressed that global warming is "terribly important" to the country because it is "very much in the most vulnerable position" compared to the more developed nations.
The Global Climate Risk Index 2021 ranks the Philippines fourth among the countries most affected by extreme weather globally from 2000 to 2019.
The country is hit by an average of 20 tropical cyclones every year.
Ramos also welcomed Marcos' promise to address the worsening plastic pollution in the country.
"It seems that he is the only president who spoke about plastic pollution because normally legislators, mayors (speak about it) but never at the level of the president," said Ramos.
"I am happy that he seems to know the issues that need to be prioritized," she added.
The group BAN Toxics earlier urged Marcos to prioritize the plastic crisis in the country.
"BAN Toxics hopes to see a concrete action plan tackling the plastic pollution issue followed by its strict implementation and monitoring," said Mehei dela Torre, plastics campaigner of BAN Toxics.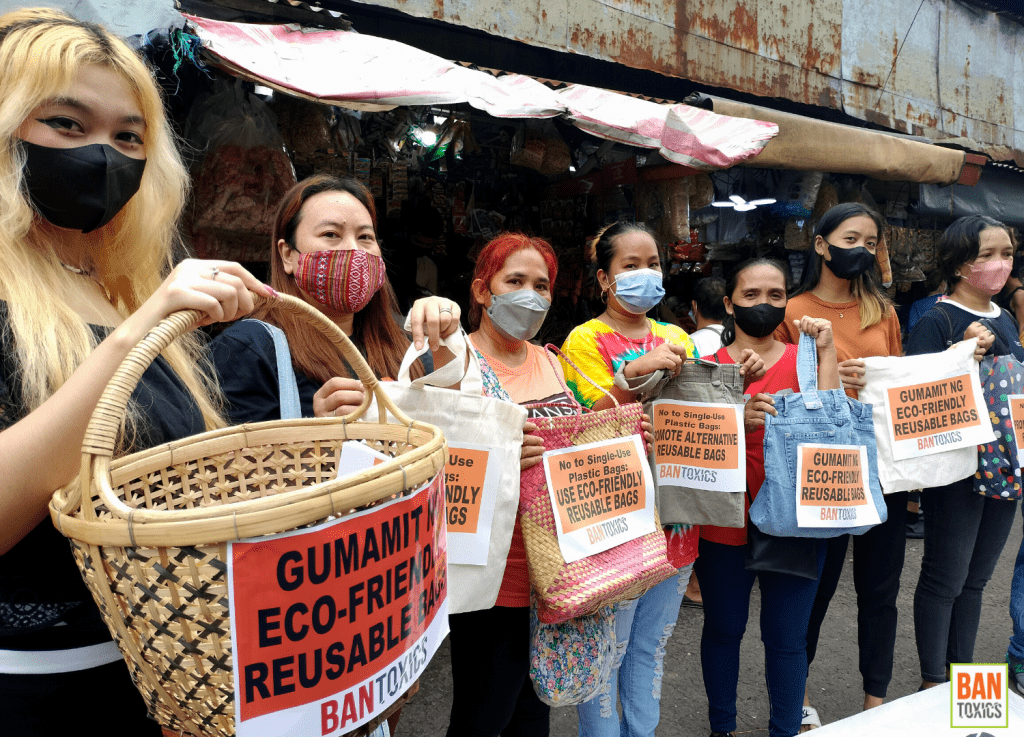 Earlier, the United Nations Human Habitat lauded Marcos for his innovative environmental efforts in his home province of Ilocos Norte.
As provincial governor from 1998 to 2007, Marcos launched environment mitigation and adaptation projects which resulted in Ilocos Norte having the lowest carbon footprint in Asia.
The recognition was given during the World Urban Forum held in Katowice, Poland, in June.
Environmental groups has repeatedly urged Marcos to drop his nuclear energy plans and address the country's other persistent environmental issues.
In their "green wish list" released on June 27, Greenpeace Philippines called on Marcos to prove his commitment to climate justice by reversing his pro-nuclear stance and stopping the expansion of fossil fuels in the country.
The group also called on Marcos to hold carbon major companies accountable for pollution and human rights abuses from their business operations.
The EcoWaste Coalition also challenged Marcos to stop the red-tagging of environmental defenders and to ensure safe spaces where people can commit to the "mammoth task of protecting public health and preserving the environment."
At least 29 environmental defenders were killed in the Philippines in 2020, making the country the worst place in Asia for environmental protectors.
EcoWaste Coalition also urged the Marcos administration to implement sustainable and socially just waste management programs, and "suspend, if not reverse, shift to waste-to-energy incineration and other false, quick-fix solutions."
One of the most high-profile waste dumping incidents occurred in 2013 when the Bureau of Customs intercepted at least 100 containers of Canadian garbage mistakenly shipped to the Philippines.
Contents of the 26 containers were buried in a landfill in Tarlac, while the rest were shipped back to Canada.