Hundreds of people joined a solidarity walk that was initiated by Catholic Church leaders against open-pit mining in the southern Philippine province of South Cotabato on Thursday, May 19.
The protesters called on the local government to reverse the lifting of the ban on open-pit mining that was in effect in the province in the past 12 years.
Governor Reynaldo Tamayo Jr. vowed to create a technical working group to study the decision of the provincial board that amended the province's environment code last week.
---
---
"Today, we will create a TWG that will study the amendments made by the [provincial board] to our environment code," said the governor following a meeting with Bishop Cerilo Casicas of the Diocese of Marbel.
Tamayo said his office has not received an official copy of the amended environment code, which the governor can veto or let it lapse into law by not signing it in 15 days.
He said he will base his decision on the recommendations of the TWG, taking into account "what's right and for the greater welfare of the people."
The governor said he will consult mining stakeholders — both those in favor and those against — before making a decision.
Bishop Casicas welcomed Tamayo's pronouncement, saying "the governor showed sincerity during their meeting."
"We hope he will decide based on the wisdom of the people," said the bishop. "The most powerful voice is not of the governor but the voice of the people," he said in a media briefing.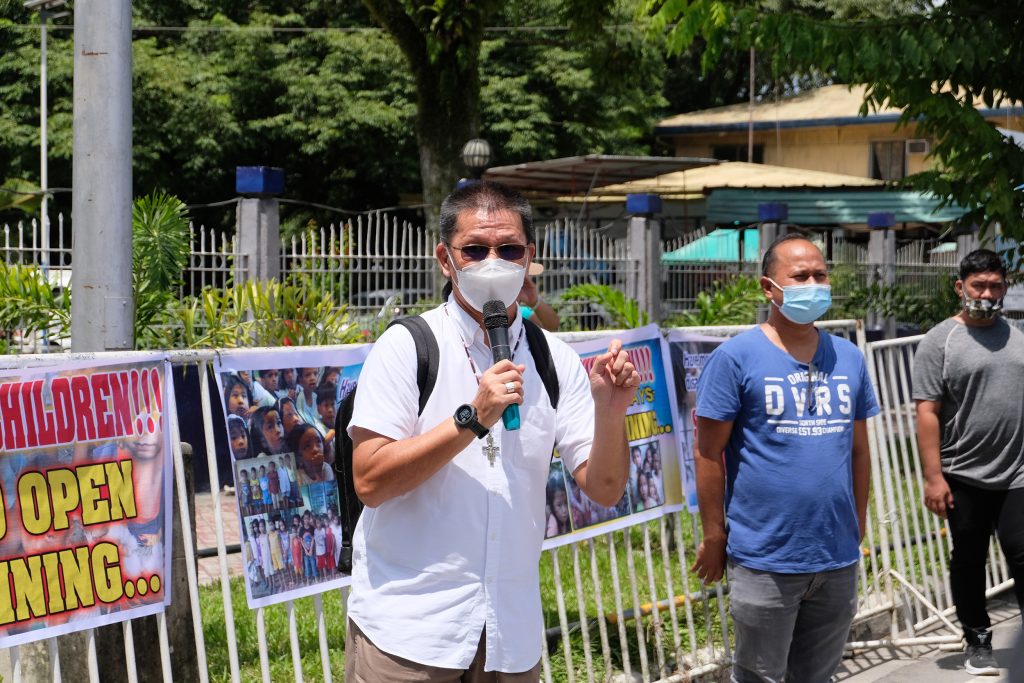 Lawyer Noel Ben, director for Legal Aide and Community Extension Services of the Notre Dame of Marbel University, said the amendment to the environment code will not be final until the governor acts on it.
"The passage of the amended environment code is still at [the provincial board] level," said Ben.
Bishop Casicas expressed hope that the provincial board will no longer transmit a copy of the controversial measure to the Office of the Governor.
The proposal to amend the environment code to lift the ban on open-pit mining was tackled on second reading last week, with the plenary deciding to approve it.
Bishop Casicas appealed to the public to help fight for the stay of the ban on open-pit mining.