A phone call on June 29, 2021, crashed Flordeliza Paquito's world. "Patay na si mama mo (Your mother is dead)," said the voice on the line.
Her mother, Cathy Tocnan, 45, who left her family in Bauko, Mountain Province in the northern Philippines, was a caregiver in Kuwait.
Cathy was reported sick weeks before the tragic news. She suspected she had COVID-19, but her employer did not allow her to get tested.
"She later called to tell us that she was already feeling better," recalled Flordeliza. "We felt a bit relieved."
---
---
Then one morning, Flordeliza received a call from her mother's friend, saying that Cathy was in the intensive care unit of a hospital.
"We asked for updates, but [my mother's friend] said only the employer was allowed in the hospital," said the daughter.
After her demise, Cathy was immediately buried, the family was told. There were no goodbyes, no last look, not even virtually.
"We asked for proof to know what really happened to Mama, if she was really brought to the hospital," said Flordeliza.
Eventually, the family got death certificate indicating that Cathy died of "acute failure of blood circulation and respiration" on June 26, 2021.
The document revealed that Cathy was not buried right away after her death, but only on June 29. The certificate does not indicate where she was buried.
"We went to the Department of Foreign Affairs (office) to complain. It was only then that the place of burial was provided by the Philippine Embassy in Kuwait.
The family suspected that something was wrong when some of Cathy's friends informed the family that she actually died on June 25.
"We suspected the accuracy of the data on the certificate," said Flordeliza.
Another trip to the Foreign Affairs office did not offer hope, only another reason to suspect.
"They said my mother was buried on July 20, a month after her death, but they could not provide us any document to prove it," said the daughter.
"We kept on asking, and after four days, they told us that my mother was buried on June 26."
The family was informed that the case of Cathy's death was already "closed."
"We appealed to the authorities to re-open the case so that we can have peace of mind about what happened to Mama," said Flordeliza.
The family went to the Overseas Workers Welfare Administration for help, but to no avail.
"It is painful for us that we could not spend time with my mother during her last moments, especially because she was far from us and worked for us.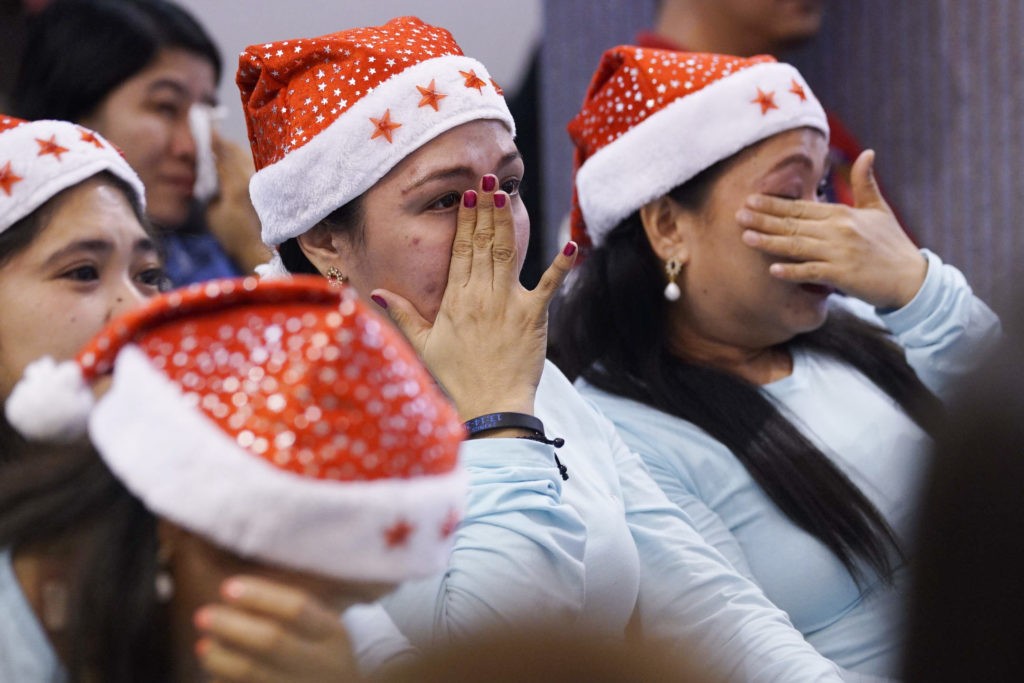 Unreported deaths of migrant workers
Flordeliza's predicament is shared by many other families of migrant workers across Asia whose loved ones work as contract workers in the Middle East, many of whom died without their families knowing the reason.
The non-government Center for Migrant Advocacy (CMA) in the Philippines reported that at least five families have a similar experience with Flordeliza.
In a recent online forum in Manila, the organization said Cathy's ordeal is common among migrant workers from Southeast Asia.
A report released by CMA titled "Vital Signs: Quantifying and Researching Asian Worker Deaths in the Gulf — Building a Coalition for Greater Protection" revealed that one in every two deaths of migrant workers in the Middle East were "unexplained."
The "Vital Signs" project is an initiative to research the deaths of migrant workers from five Asian origin countries – Bangladesh, India, Nepal, Pakistan and Philippines – in the six Gulf states of Bahrain, Kuwait, Oman, Qatar, Saudi Arabia and the UAE.
The report said "deaths are certified without any reference to an underlying cause of death" and terms such as "natural causes" or "cardiac arrest" are instead used.
Ellene Sana, CMA executive director, told LiCAS News that the report is "a call for the government to exercise due diligence to identify clearly the circumstances that led to the demise of migrants."
She called on the government to also help in making arrangements for the dead and to assist in the release of the family's benefits.
"On many occasions, the family could not grieve properly as they become preoccupied with many concerns," said Sana.
The report recommended for the Philippine government to set up an accessible, updated, and complete database and for Gulf states to enhance investigation procedures for migrant worker deaths.
"This is just the first of the many studies, and it is already disheartening," said Dr. Carmel Abao, a political science expert who is helping the cause of migrant workers.
"Imagine what future research can reveal," she said.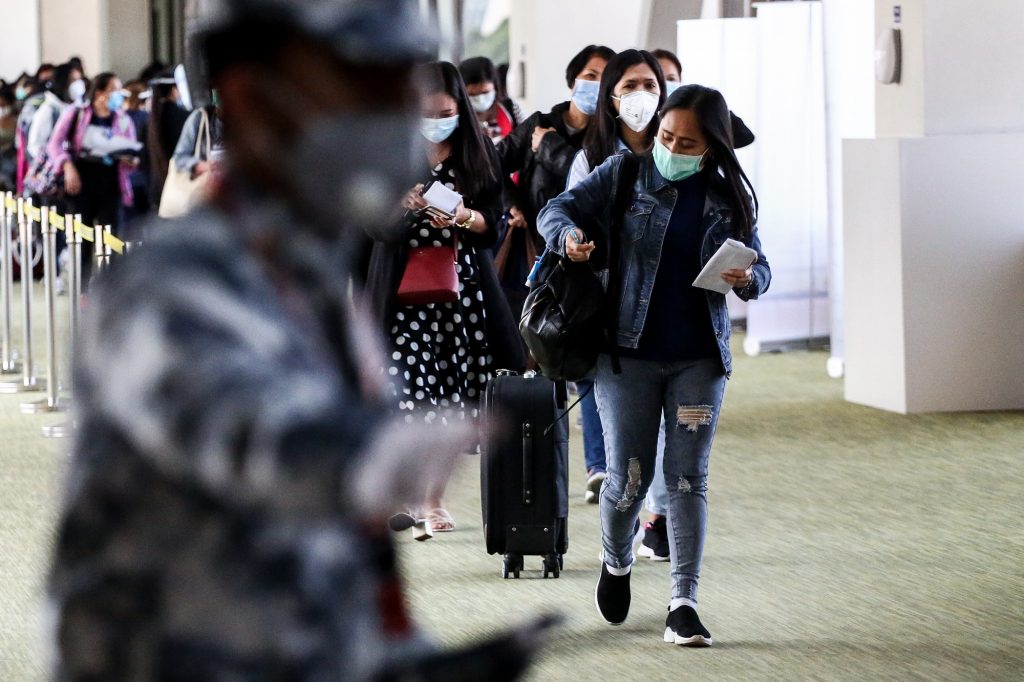 First of its kind
"Vital Signs" is the first of its kind to attempt to quantify and explain the deaths of migrant workers in the six states of the Gulf Cooperative Council.
About 30 million migrant workers account for more than 50 percent of the total population in the Gulf states, where migrant workers occupy the vast majority of the jobs in low-paid sectors such as construction, hospitality and domestic work.
The report found that as many as 10,000 migrant workers from South and Southeast Asia appear to die every year in the Gulf, with more than half of those deaths effectively unexplained.
It also found that government data on migrant worker deaths are fragmented, incomplete and inconsistent.
"Serious and systematic issues" were also noted with the manner in which the Gulf states investigate migrant worker deaths.
It said that low-paid migrant workers in the Gulf are exposed to "a series of cumulative risks to their health, including: heat and humidity; air pollution; overwork and abusive working conditions; poor occupational health and safety practices; psychosocial stress; hypertension; and chronic kidney disease."
"There are two obvious conclusions to be drawn from this report," said Muhammad Shoaib, a spokesperson for Justice Project Pakistan in a statement.
He said data that are made available on the issue of migrant deaths are "extremely poor" and life as a low-paid migrant worker in the Gulf is not only harsh, it is extremely dangerous."
"The Gulf states can do more, and the governments that send their workers need to speak with one voice to ensure better protection for their nationals."
For Flordeliza, however, she only wants answers about her mother's death. "We're left with no choice," she said. "We've done everything to get the government's help, but we got nothing."
"We will not stop and we will not keep our silence until we are at peace about what happened to Mama," said Cathy's daughter.