Environmental activist group Greenpeace said President Rodrigo Duterte's call this week for action to fight climate change is "a little too late."
"It seems that President Duterte has finally admitted to his administration's abject failure to rise up to the challenge of the climate crisis," said Greenpeace Philippines country director Lea Guerrero.
Guerrero said Duterte's administration could have done more "and definitely the momentum was there," especially in the early years.
"We saw him talking about climate justice in international meetings, Congress passed a Climate Emergency Declaration, and the [Department of Energy] even declared a moratorium on new coal," she said.
---
---
"But it seems that all this was just for show: the country's coal use has actually risen despite the moratorium, the Climate Emergency Declaration was not followed through with meaningful policies on climate action, and the calls for climate justice remained lip service," said Guerrero.
She said Duterte was right when he said that those most responsible for the climate crisis must be held accountable for its impacts on communities.
"We believe this should include both industrialized nations as well as fossil fuel corporations," Guerrero said in a statement.
In a prerecorded Talk to the People on Monday, Duterte said he is saddened by the loss of lives and destruction of properties caused by Tropical Storm Agaton in the central Philippines last week.
He said the country, which is hit by an average of 20 typhoons every year, is among the most at risk from the effects of the climate crisis.
"We bear the brunt of the result of pollution from other countries. When it comes to damages, we also suffer the most," he said.
Duterte blamed rich countries for being responsible for climate change impacts, noting that they spewed more carbon from their factories, homes and cars compared to developing countries.
"They have more factories and in some industrialized places, there are factories in almost every corner. Unfortunately they are the biggest contributor of carbon emissions in this world," he said in Filipino.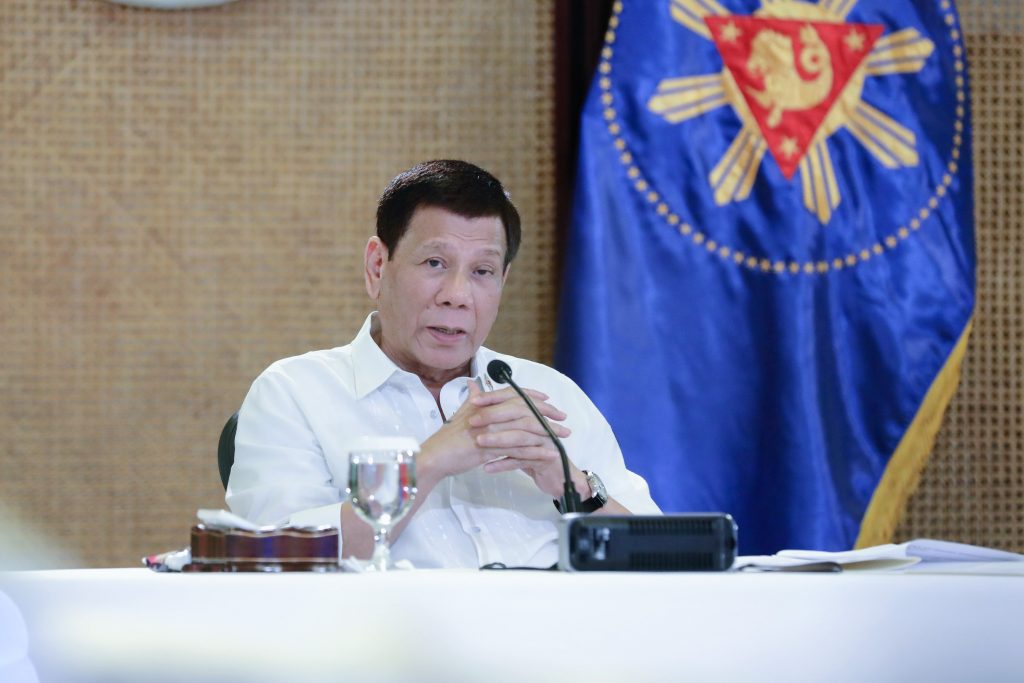 He said wealthy nations should compensate developing countries for failing to live up to their commitments under the climate change pact.
Duterte said climate change will remain a problem "for the next generations to come" unless it is addressed.
"I hope the next administration, they would do better the preparation or whatever efforts that would contribute to at least remedy the situation. With that, I leave it to the next administration. I know they can a do a better job than me," he said.
Greenpeace's Guerrero said Duterte's statement "is not an admission of guilt; rather, it is just another empty pronouncement, like his previous promises of putting the environment at the top of his priorities, and holding the world's top carbon emitters accountable for the climate crisis."
"But we do agree with him that the next government must do a lot better in addressing this issue," said Guerrero, adding that the new administration should "reverse the backward policies" made during Duterte administration.
"The incoming government will have its plate full and would need to hit the ground running on climate action," she said. – with a report from the Philippine News Agency