Faith-based and pro-environment groups challenged presidential candidates in this year's elections, especially former senator Ferdinand Marcos Jr. who failed to attend several political debates, to present a "clear agenda" for the environment.
Environmental activist Wynken Myrrh Gelito, a member of the indigenous Tumandok tribe on Boracay island, said she is "disappointed" with Marcos Jr. because "he cannot face controversial issues."
"I want to see him next to other candidates. He is a controversial candidate because of his controversial past and record. He needs to face these issues," she said.
---
---
---
Jaybee Garganera, national coordinator of the group Alyansa Tigil Mina, said Filipinos "should not vote for Marcos … (because) he cannot even present himself in a fair presidential debate."
He alleged that Marcos "deliberately ignored" the political debates because "it will expose that he has no platform for climate and environment concerns."
"He is avoiding to be pushed against the wall and unveil the truth about his business interests, and the interests of his family's cronies and the new and old oligarchs that he is protecting," he said.
In a statement, Rodne Galicha, executive director of Living Laudato Si Philippines, said Marcos' absence in the debates is "an act of cowardice" and "a betrayal of the public's intelligence."
"Marcos does not look at the Filipino masses as critical thinkers," he said, adding that the former dictator's son seems to be afraid of exposing himself as a "pro-capitalist politician."
Marcos Jr, son of the late dictator Ferdinand Marcos Sr., declined to attend the presidential debate hosted by CNN Philippines on February 27.
"It was a disrespect to the electorate when he opted not to show himself," said Garganera.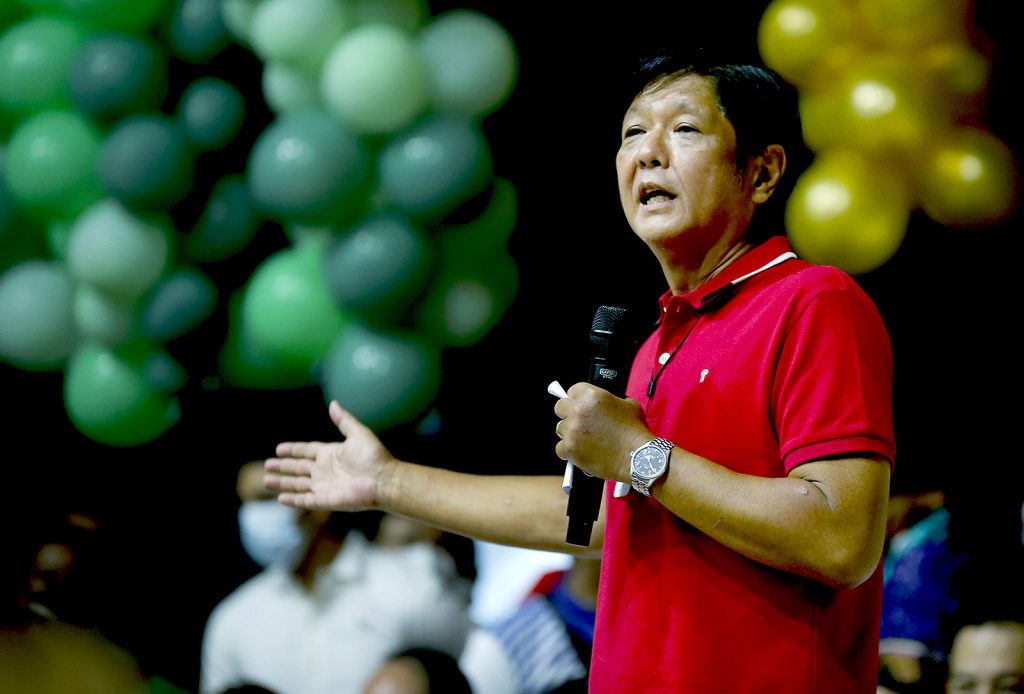 "The people were denied their right to compare who among the candidates have the best program and who can articulate any environmental program," he added.
He said Filipinos should revisit the "real Marcos legacy and history" that "facilitated" the rise of large-scale logging, mining, land grabbing, and killings of tribal peoples and the Moro people in Mindanao.
Caritas Philippines, the social action arm of the Catholic Church in the country, underscored the importance of presidential debates, which it described as "pressure tests."
"A person's true nature is revealed, not only his/her stand on various issues, but the values and principles most important to him/her during presidential debates," said Jing Rey Henderson of Caritas Philippines.
"On specific issues important to us, such as the environment, justice, peace, and accountability, knowing [the candidates'] stance on the matter helps us weigh their credibility, experience, demeanor, and influence," she said.
Henderson said candidates owe it to the public to show up during debates, adding that it is "both a moral and social responsibility."
"How can you run a country when you are always running away from public discourses?" she said.