Against the backdrop of mosque minarets and a desert oil field, the biggest Catholic church in the Arabian peninsula opened its doors in Bahrain on Thursday, December 9.
The cavernous Cathedral of Our Lady of Arabia, with seats for 2,300 people, will serve the majority-Muslim Gulf country's small Catholic community.
"We're happy for this church," said Father Charbel Fayad. "It will be for the spiritual needs and spiritual health of all the people."
---
---
---
The modern-style church, with two tiers of seating, lies about 1.6 kilometers from a large mosque and a stone's throw from an oil well, in the south of the state.
The Vatican estimates Bahrain has some 80,000 Catholics, mainly workers from Asia, mostly India and the Philippines.
"Christians and non-Christians, all are children of God and they are all welcome here in this beautiful church," Father Charbel said.
Cardinal Luis Antonio Tagle, Prefect of the Congregation for the Evangelization of Peoples, will consecrate the church, which is dedicated to Mary Queen of Arabia, on Friday, December 10.
The construction of the church dates back to February 2013 when King Hamad donated a 9,000 square-meter piece of land to the local Catholic community.
The new church is the second cathedral built in the apostolic vicariate, which includes Bahrain, Kuwait and, formally, Saudi Arabia, after the Holy Family in the Desert Cathedral in Madinat al-Kuwait.
The cathedral compound will not only be a reference place of worship for the Catholic community in the region, but also its episcopal curia, said an earlier report on Vatican News.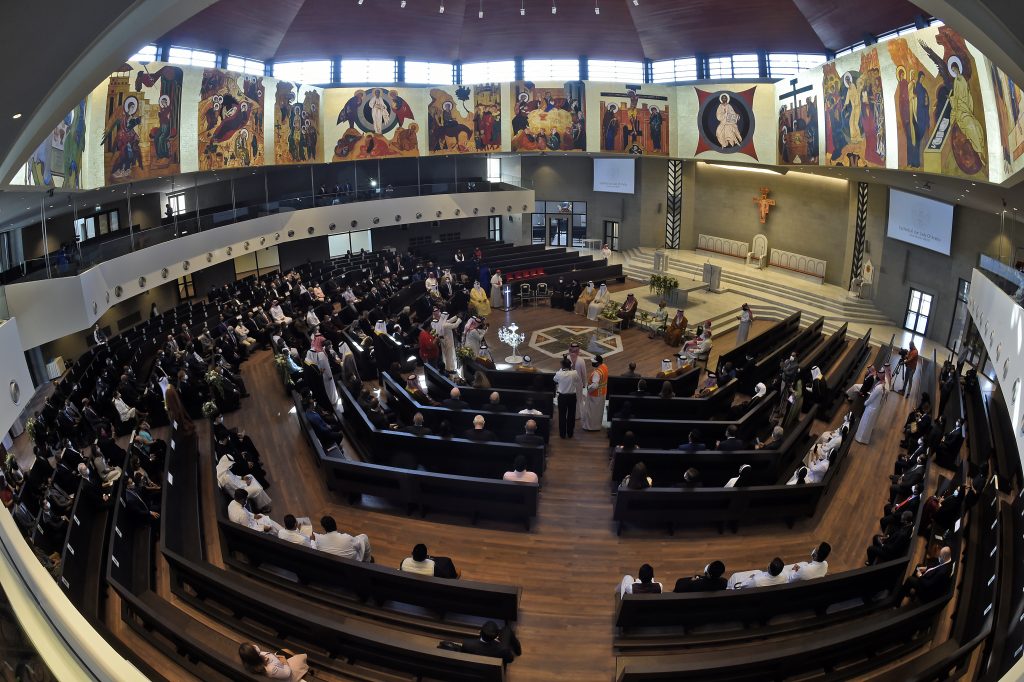 It will host a reception house and a formation center to support local Christians. One of its main features is a polychrome statue of Our Lady of Arabia.
Although Islam is the official religion of the country and Islamic Law is applied, Christian and other religious groups enjoy freedom of worship, as opposed to neighbouring Saudi Arabia.
The Kingdom of Bahrain also has diplomatic relations with the Holy See.
King Hamad has endorsed the historic "Document on Human Fraternity for World Peace and Living Together," which was signed in Abu Dhabi by Pope Francis and Sheikh Ahmed el-Tayeb, Grand Imam of Al-Azhar, on February 4, 2019. – with a report from AFP