The Diocese of Dumaguete appealed to members of the media "to be more responsible, accurate, and truthful in their reporting and, thereby, not become purveyors of fake news or untruths."
The diocese made the statement after a local paper reported that Bishop Julito Cortes of Dumaguete changed his position against the reclamation project following talks with the city mayor.
In its statement dated October 21, the diocese clarifies its stand on the 174-hectare reclamation project in the city, saying that pursuing the project "at this particular time and under the .. circumstances, is morally wrong."
The diocese's statement said Bishop Cortes has not changed his stand on the issue.
---
---
---
"It is disappointing to know that a Negros Chronicle article dated Sept. 19, 2021, slanted the story of the meeting of the bishop and the mayor to make it look like the bishop has changed his mind," read the diocese's statement.
"The bishop's opinion is that the people's acceptance of the project should be solicited before even going to the [Philippine Reclamation Authority] on this matter," it added.
The diocese also said that it is "unfortunate" that an "Open Letter" was addressed to the bishop claiming to represent the sentiments of a "bigger group of Catholic parishioners" using the letterhead of the diocese without permission.
The undated letter misrepresented the Diocese of Dumaguete and rebutted, point-by-point, the diocesan stand opposing the 174-ha reclamation project, said the diocese's statement.
"We denounce such an act as illegal and deceitful," it added.
"We assure our faithful that the diocesan stand opposing [the reclamation project] is strongly anchored on the social teachings of the Church, notably Pope Francis' Laudato si' (On the Care for our Common Home)," read the diocese's statement.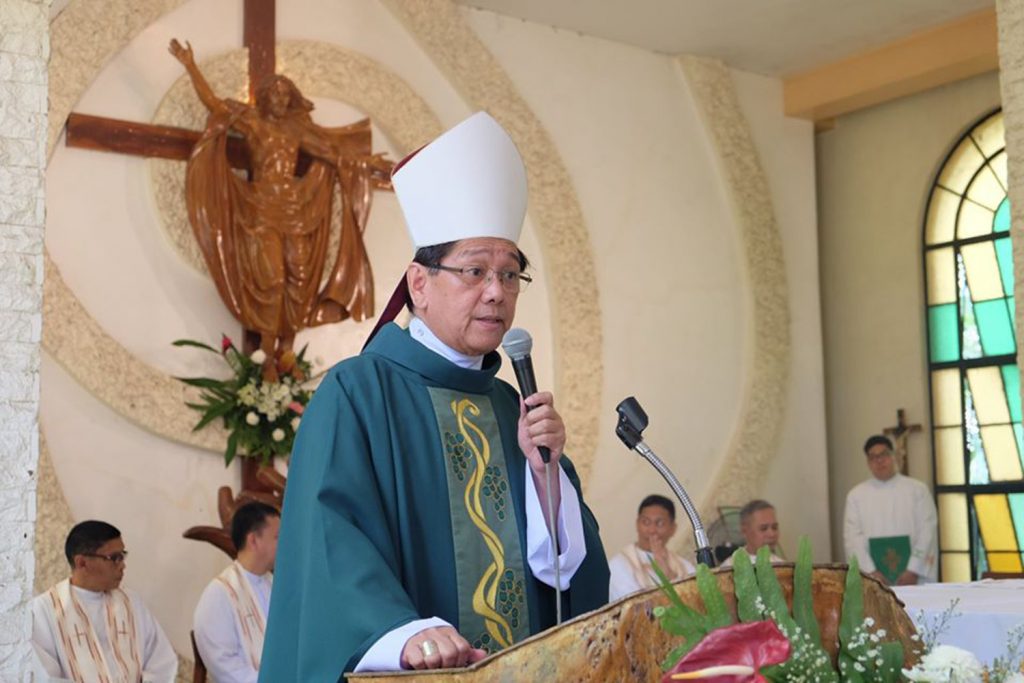 The Diocese of Dumaguete has earlier expressed opposition to the government reclamation project that environmental activists said threatens the remaining marine ecosystems of the city.
The 174-hectare reclamation project is supposed to pave the way for the construction of a "Smart City" in Dumaguete.
Environmental activists, however, said the project will affect four marine protected areas, including "more than 200 species of fish."
A study done by eight environmental scientists warned that the project "will directly destroy, literally bury, the few remaining coral reefs, seagrass and soft-sediment ecosystems that support small-scale fisheries" around Dumaguete."
The scientists said the reclamation project will have a "direct and indirect" impact on the 104 hectares of the city's four marine protected areas."
The group said if the project is implemented, the city of Dumaguete "will renege on its commitment to do its part in marine conservation for the province, region, and country."
The city government has already issued a Notice of Award to the project proponent on June 23.
The project aims to develop a "5G-equipped 'Smart City' island" with commercial and residential infrastructures.