The remains of several victims of the Philippines' "war on drugs" have been cremated and the ashes turned over to their families this week after its five-year "burial contract" expired.
After the expiration of burial contracts in public cemeteries the remains are supposed to be dug up and thrown into a common pit with all the other remains of poor and forgotten people.
On Wednesday, October 20, seven urns were handed to five families of victims of the government's "war on drugs," which has killed, according to the government, 6,191 people during police anti-drug operations alone.
---
---
---
The figure, however, does not include victims of vigilante-style killings, which human rights group estimate to reach 27,000 to 30,000.
"Remember that these remains, these victims, out of poverty and fear were, hurriedly buried," said Divine Word missionary priest Flaviano Villanueva who is spearheading "Program Paghilom" or "healing."
"Because of poverty, because of fear, they didn't have enough to buy a more dignified grave site, forcing them to simply rent grave apartments that expire after five years," said the priest.
Father Villanueva's "Program Paghilom" aims "to follow the mission of providing dignified, systematic, and holistic care to widows and orphans" of "drug war" victims.
The priest noted that after the death of loved ones, "families who have succumbed to poverty and fear had to desperately search for money to pay for the funeral services and grave sites."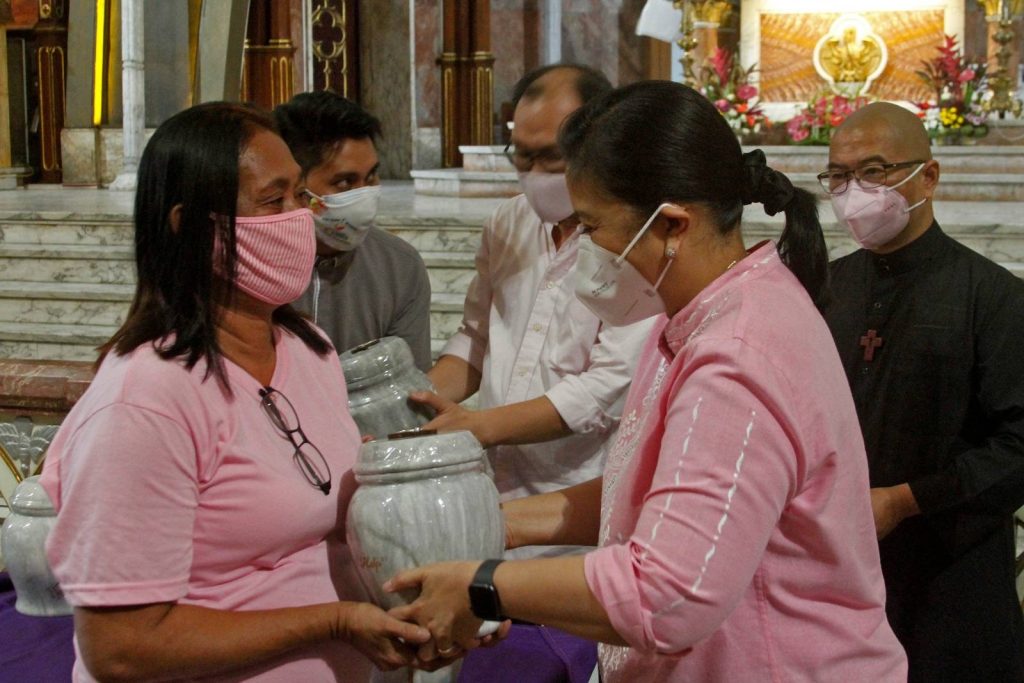 "How can a family whose net income barely reaches 250 pesos per day be able to afford to cough out 35,000 pesos for a funeral service and another 35,000 pesos for a temporary grave site?" said the priest.
Father Villanueva said that most of those killed were family bread-winners.
"As a result, families were forced to bury their dearly departed in 'apartment for rent graves' whose lease expires after five years," he said.
The remains that were exhumed and cremated this week were part of the "first wave of killings" in 2016 in the government's "Oplan Tokhang" that targeted suspected drug users and peddlers.
Father Villanueva said that despite meager resources, "Program Paghilom" is resolved to help provide decent and dignified means of burial for victims of the killings.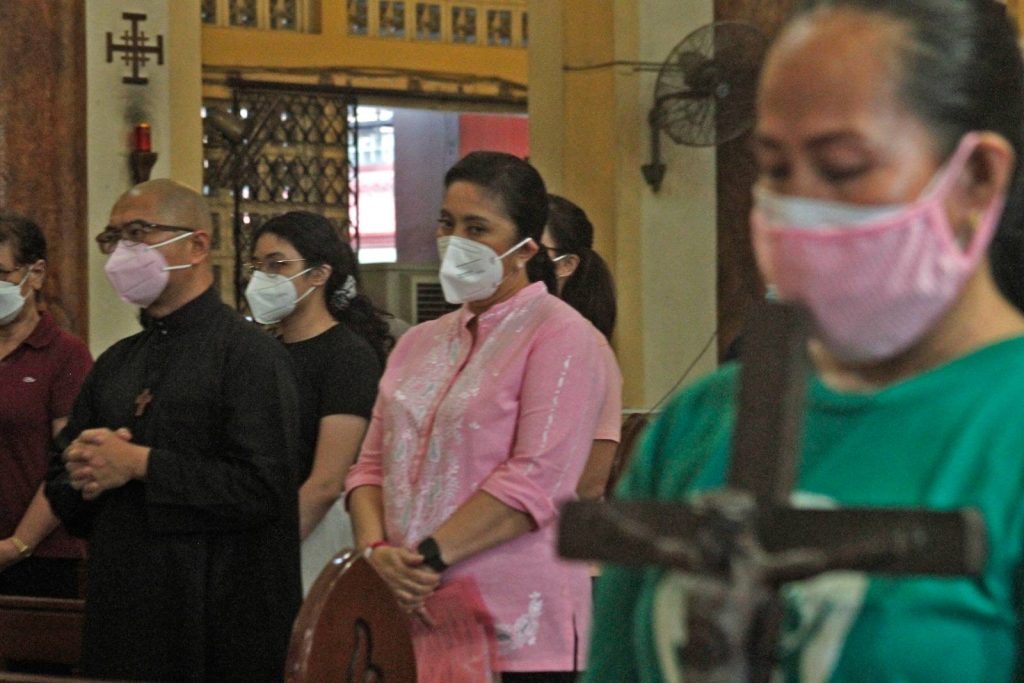 He said the families of the victims have expressed hope "to experience some healing as their loved ones rests in their loving arms again."
"By next year, we're also talking with some cemeteries, where their loved ones will be inurned, perhaps in more dignified grave sites," said the priest.
Vice President Leni Robredo, who attended the turnover ceremony of the ashes, vowed to support the families of the victims.
"We can't bring back the lives of those we have lost, but if we improve our lives, that's how we honor them, that even if they are not here anymore, you ensure that those who were left behind are taken care of," said the vice president who lost her husband in a plane crash.
"I'm here, my office is here [for you]. If you need anything— even just someone to talk to, we are open to everyone," said Robredo who is running for president in next year's national elections.
Father Villanueva said he expects that more burial contracts will expire in the coming months and more exhumations will take place.