Several human rights group this week called for "overdue accountability" on the so-called "drug war" killings and alleged attacks on human rights defenders in the Philippines.
In statements presented before the 48th session of the United Nation Human Rights Council (UNHRC), the groups reiterated calls for "an independent international investigation" into the killings.
On October 7, the groups Karapatan and Asia Pacific Forum on Women, Law and Development expressed concern over the lack of "immediate, direct and concrete responses to justice and accountability in the country."
---
---
---
They questioned the Philippine government's "sincerity" in engaging the UN Joint Programme as part of the implementation of the UNHRC resolution on technical cooperation and capacity building.
"Domestic accountability mechanisms have been inadequate and unresponsive to the dire needs of victims for justice and accountability," said Cristina Palabay, Karapatan secretary general.
She said the country's inter-agency drug war panel has yet to issue a report, nearly two years after it was announced.
Palabay said the work of the inter-agency committee on Administrative Order 35 on extralegal killings has resulted in the dismissal of cases against perpetrators in 33 percent of its cases.
She described the drug war panel's prioritization of cases involving 154 police officers involved in the deaths of 52 individuals as a step which is "too little and too late."
Palabay said these cases only comprise at least 0.9% of the 5,655 cases of deaths in the drug war mentioned by no less than Justice Secretary Menardo Guevarra in June 2020.
United Nations rights chief Michelle Bachelet on Thursday also called on the Philippines to make public the findings of the review panel.
"I encourage publication of the panel's findings so its work can be evaluated," she said at the 48th session of the UN Human Rights Council.
"We encourage [them] to also involve the national human rights commission and other relevant actors including by sharing information on cases under investigation to ensure an effective and victim-centered process," she said.
The review panel, which is led by Justice Secretary Guevarra, has already submitted two reports to Duterte — one covering deaths during anti-narcotics operations in major cities of the country and the other on 52 administrative cases filed by the police Internal Affairs Service involving 154 policemen.
The report noted that the policemen who were involved violated police procedures.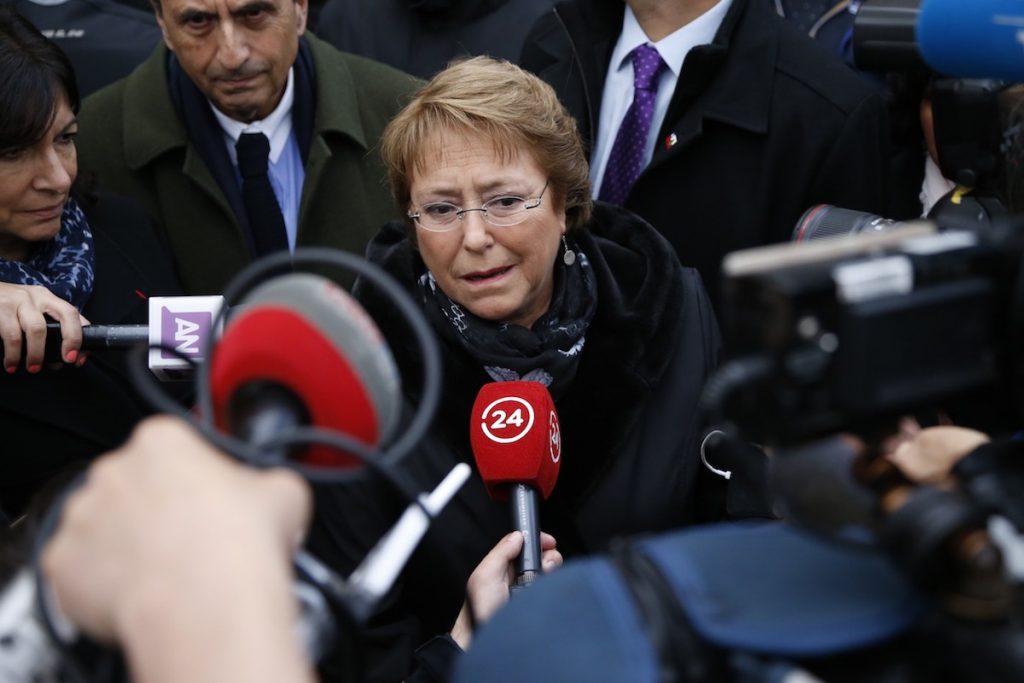 In her report, Bachelet lauded a Philippine Supreme Court order that requires police officers to wear body cameras when serving warrants.
She, however, noted that "killings by alleged vigilantes also continue to be reported, with virtually no information about any form of accountability."
"We have also received reports of abuses by the New People's Army of the Communist Party of the Philippines, including the killing of civilians, recruitment of children, and extortion," said Bachelet.
She warned that as the Philippines holds national elections next year, all sides should "set aside the ugly rhetoric and destructive narratives that label human rights defenders, attack independent media or condone extrajudicial killings and other abuses."