Church and pro-environment groups called for the cancellation of fossil gas projects that they said threaten a biologically diverse marine habitat in the northern Philippine island of Luzon.
At least three Catholic bishops — Bishop Broderick Pabillo of Taytay, Bishop Gerardo Alminaza of San Carlos, and Bishop Jose Colin Bagaforo of Kidapawan — and more than 30 faith-based and civil society groups signed a letter urging the project proponents and financial institutions to "listen" to affected communities.
"We are constrained to write to you now to demand that you cancel your proposed [projects]… hopeful that this time you will listen," read the statement.
---
---
---
The letter was sent to Herbert Hernane, president of Linseed Field Power Corporation, and Ramon Ang, president of San Miguel Corporation (SMC).
Linseed Field Power Corporation, a subsidiary of Atlantic, Gulf, and Pacific Company of Manila, Inc. has proposed to develop an integrated Liquified Natural Gas or LNG import terminal located in the village of Ilijan in Batangas City.
The project aims to service the nearby Ilijan Power Plant as well as future SMC Global Power Holdings projects.
SMC Global Power Holdings, through its subsidiary Excellent Energy Resources, Inc. (EERI) also proposed to construct and operate a Regasified Liquefied Natural Gas-fired Combined Cycle Power Plant with a total net capacity of 1,700 MW using highly efficient Gas Turbine technology named as Batangas Combined Cycle Power Plant (BCCPP) Project.
The proposed BCCPP Project will be constructed in two phases with each phase having 850 MW net capacities.
Energy companies are also planning to expand their fossil gas projects in the province of Batangas, reportedly threatening to affect the Verde Island Passage.
The 1.14 million hectare passage is extremely rich in marine biodiversity, the richest area in the entire Coral Triangle. It has been called the "Center of the Center of Marine Shorefish Biodiversity."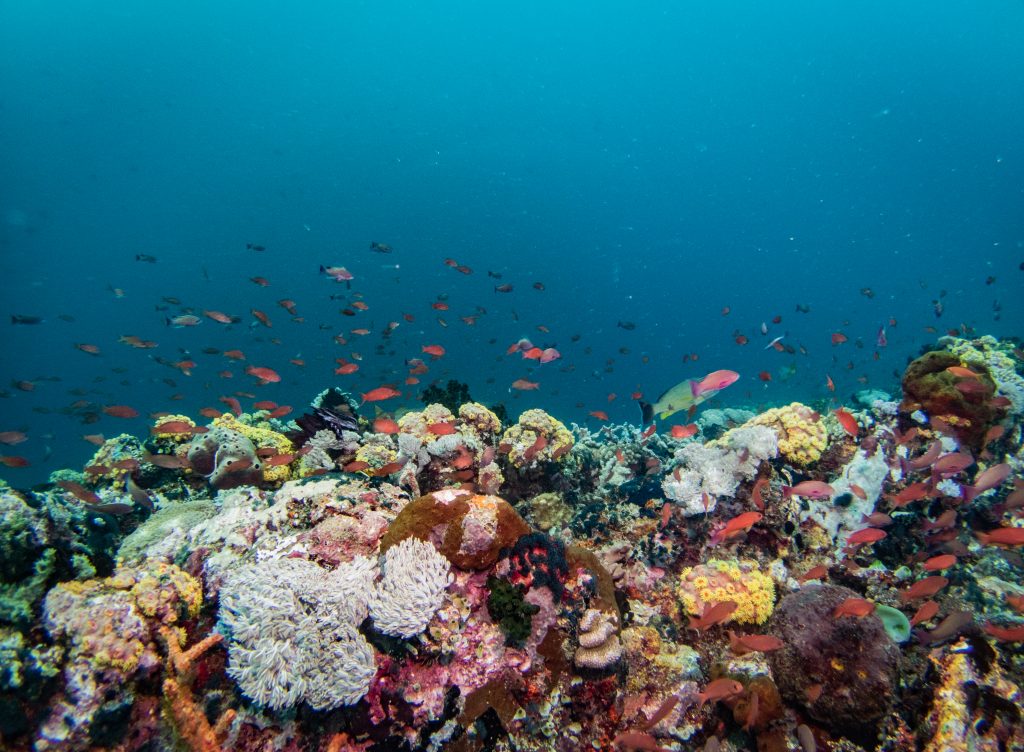 "Protecting the most biologically diverse marine habitat in the world also means protecting our health, livelihoods, environment, and climate," read the pro-environment groups' statement.
"Cancel your proposed [projects] and instead help in the country's transition toward clean and sustainable renewable energy for all," it added.
The groups said fisherfolk and workers in the tourism sector are the most vulnerable to impacts from fossil gas projects due to an "increase in the disposal of liquid waste and bilge water from ships and increasing risk of oil spills."
Father Edwin Gariguez, social action director of the Vicariate of Calapan and lead convenor of Protect Verde Island Passage, said pursuing these fossil gas projects "is planting illness at the very heart of a global epicenter for marine biodiversity in the world."
"Life in the Verde Island Passage must continue thriving to sustain the millions of Filipinos who rely on it for food and to make a living," said the priest.
Bishop Jose Colin Bagaforo, national director of Caritas Philippines, said the Catholic Church stands with the communities in Batangas, Mindoro, Marinduque, and Romblon provinces that are affected by the projects.
"It is our duty to care for nature and the people who would be most affected by activities that hurt it," said the prelate.
"In the context of the ecological and climate crises we face, protecting our marine biodiversity must be an utmost priority," he added.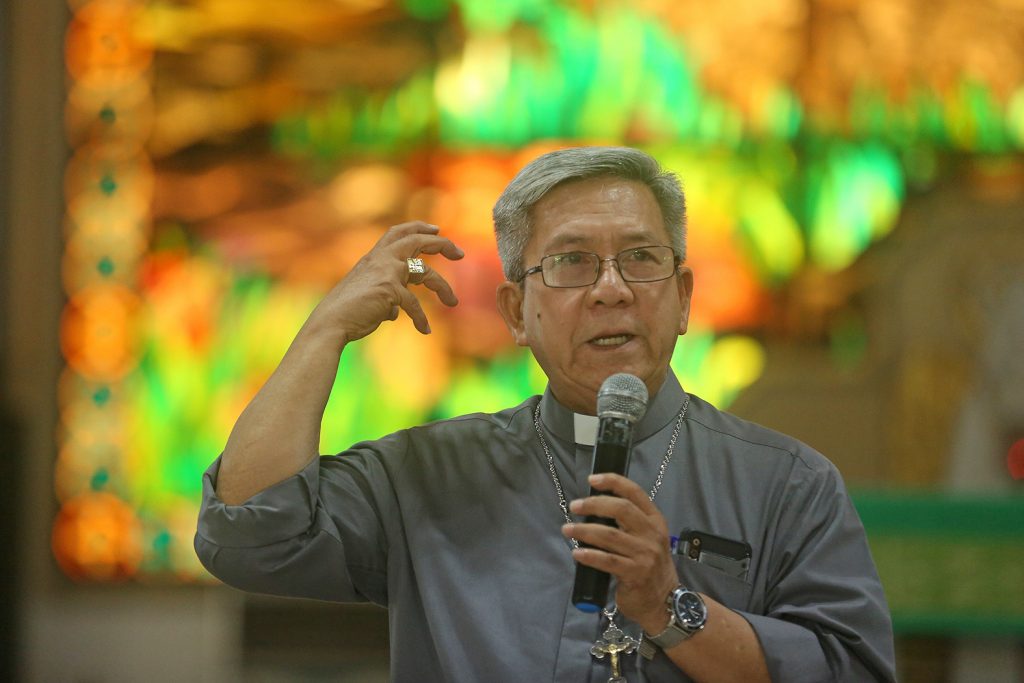 On June 28, 2019, China Bank reported that it granted a 6-billion peso term loan facility in favor of AG&P to fund its rapid expansion into liquified natural gas (LNG) infrastructure and services.
China Bank Capital was the lead arranger of the transaction, while China Bank served as a lender alongside the Development Bank of the Philippines for the proposed LNG import terminal.
On June 9, SMC Global Power disclosed that the corporation issued US$600 million in Senior Perpetual Capital Securities, which will be used primarily for the 1,313.1 MW Batangas Combined Cycle Power Plant and related facilities or for general corporate purposes.
For the issuance of the Securities, the SMC engaged Credit Suisse (Hong Kong) Ltd, DBS Bank, Mizuho Securities Asia Ltd, Standard Chartered Bank, UBS AG Singapore Branch as joint lead managers; DB Trustees (Hong Kong) Limited as Trustee; and Deutsche Bank AG, Hong Kong Branch as paying agent.
Gerry Arances, executive director of Center for Energy, Ecology, and Development, said the proposed fossil gas and LNG facilities in Batangas "are hindering what could be a swift transition to sustainable energy from renewables."
"We have an abundant supply of renewables that largely remains untapped. [Fossil gas projects] stand in direct opposition to the ambition of limiting global temperature rise to no more than 1.5°C," he said.
Arances said that by funding these projects, "these local and international banks are turning the climate-vulnerable Philippines into a dumpsite for global gas supply, and allowing us to write our own climate death sentence."
Organizations that signed the letter include Greenpeace Southeast Asia, Living Laudato Si Philippines, Philippine Movement for Climate Justice, Laudato Si Movement – Philippines, and Ilijan Community Development Foundation, Inc.