The Philippines' House of Representatives on Monday, September 6, passed a bill seeking to prohibit the practice of child marriage in the country.
Voting 197 for the bill, with zero opposition, and two abstentions, the Lower House of Congress approved House Bill 9943 or the "Act Prohibiting the Practice of Child Marriage and Imposing Penalties for Violations Thereof."
The proposed measure aims to raise awareness about the negative impact of child marriage.
---
---
---
The bill defines child marriage as the formal marriage between children under 18 years of age, or between an adult and a child. It is considered to be a form of forced marriage because one or both parties have not expressed full, free, and informed consent.
The bill also declares facilitation of child marriage, solemnization of child marriage, and cohabitation of an adult with a child outside wedlock as unlawful and prohibited acts.
"This one step is a big win for children's human rights and their well-being," said Lot Felizco, country director of Oxfam in the Philippines.
"We laud our legislators for the approval of this landmark bill, which signifies our collective commitment and intention to provide a safer and healthier future for children," she said in a statement.
"This will greatly lower the incidences of children being forced to marry early and against their will," added Felizco.
She said that with the prevention of child marriages, "more children will be protected from exploitation and abuse, will have more opportunities for education and more spaces to thrive."
Rep. Edcel Lagman of Albay, one of the principal authors of the bill, said the United Nations World Population Prospect ranks the Philippines as the 10th country with the highest absolute number of child marriages at 808,000 in 2019.
"The country's adverse situation is due to the practice of child marriage by Filipino Muslims and indigenous peoples, in addition to co-habitations outside wedlock or illicit live-in unions involving adult men and young girls, which the bill now proscribes," Lagman said in a statement.
The group #GirlDefenders described the passage of the bill as "a historic move in time" for the celebration of International Youth Day and the upcoming International Day of the Girl.
"We wish to thank leaders from Congress who are championing the bill prohibiting child marriage," said Rom Dongeto, executive director of the Philippine Legislators' Committee on Population and Development and lead of the #GirlDefenders alliance.
"The full force of the #GirlDefenders alliance is with you in this fight to end child marriage," he said.
"Let this bill be your legacy – a legislation for children and youth supported by their sectors. Together, we will win this historic fight that will benefit generations of Filipinos, especially women and girls," added Dongeto.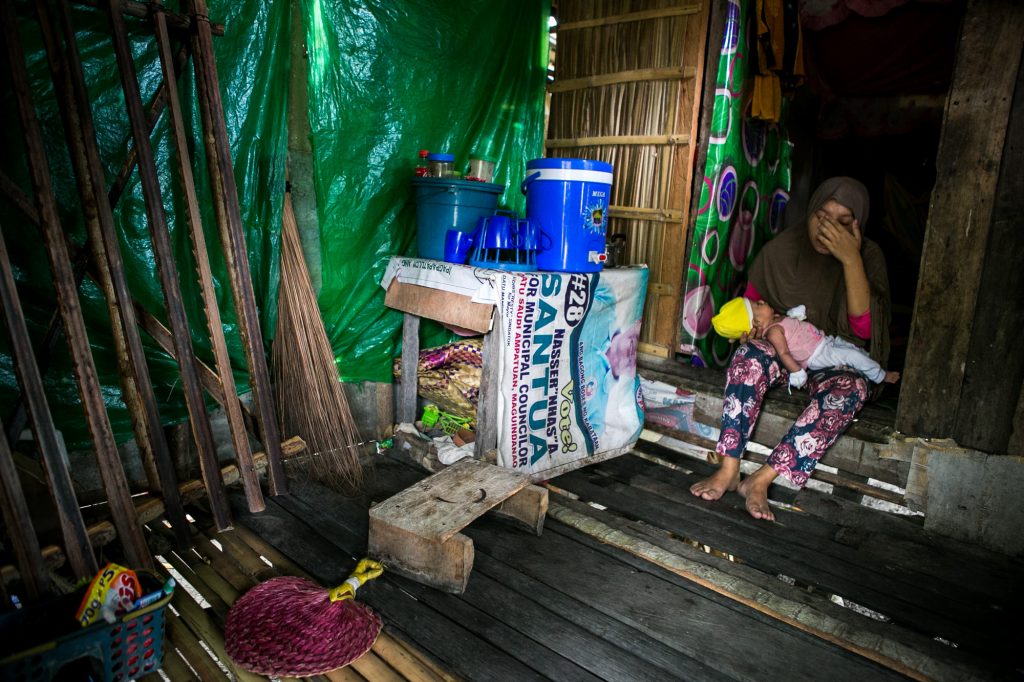 The bill punishes any person who causes, fixes, facilitates, or arranges a child marriage with the penalty of "prision mayor" in its medium period or a fine of not less than 40,000 pesos.
Should the perpetrator be an ascendant, parent, adoptive parent, step-parent, or guardian of the child, the penalty shall be "prision mayor" in its maximum period, a fine not less than P50,000 pesos, and perpetual loss of parental authority.
It also penalizes an individual who officiates the child marriage with "prision mayor" in its maximum period, and a fine not less than 50,000 pesos. The officiator may be penalized with perpetual disqualification from office if the person is a public officer.
Sanctions will also be imposed on an adult partner who cohabits with a child outside wedlock and will be punished with the penalty of "prision mayor" in its maximum period, and a fine not less than 50,000 pesos as well as perpetual disqualification from appointive or elective office.