Filipino Muslims marked another subdued Eid' Fitr, or "Feast of the Breaking of the Fast," this year due to the prevailing coronavirus pandemic in the country.
The Philippine government has declared the day a "regular holiday" to allow the Filipino people to join in the observance and in the celebrations.
Authorities, however, reminded everyone to observe health protocols, social distancing, and other public health measures.
---
---
---
In the southern region of Mindanao, people were prevented from holding the traditional public prayers.
In the city of Iligan, several Muslim residents gathered in a mosque even before sunrise to avoid attracting more people.
"We were told that at five o'clock the gates will be closed," said one resident. "Only very few were able to get inside and pray."
Celebrations at home were also limited to immediate family members.
"We did not prepare a lot of food because celebrations are not allowed," said Mujahid Bolug, a resident of the village of Tubod in Iligan.
"We did not prepare gifts to give because nobody is coming," he told LiCAS.news. He recalled that before pandemic the village streets were always full of people during the Eid celebrations.
"This year, the mosque's balcony was not even filled," he said.
"We followed the protocol," said Imam Monib Mangilala, administrator of Iligan's Islamic Center.
"Those who were not able to come to the mosque were told to just pray in their house because it is allowed," he said.
Prayers and greetings of peace
Bishop Jose Colin Bagaforo, head of the social action arm of the Catholic bishops' conference, expressed the Catholic Church's solidarity and prayer for peace to all Muslims.
"Let us greet everyone a happy Eid," said the prelate of Kidapawan in Mindanao. He wished everyone a "meaningful" celebration, saying that anyone "who walks with God walks in peace."
Philippine President Rodrigo Duterte also expressed his "hope for peace, unity and healing" as the country in his message to Muslim Filipinos.
"As you mark the end of a month-long journey of reflection, prayer and fasting, may Allah continue to instill in you the virtues of generosity and compassion for others," said the president.
"This joyous occasion celebrating personal sacrifice and unity is made more relevant as the country makes a significant step closer to beating the COVID-19 pandemic," he added.
"Let us welcome a new hope that this Eid brings — for peace, prosperity, healing and strength as we build a progressive and brighter future for our people," said Duterte.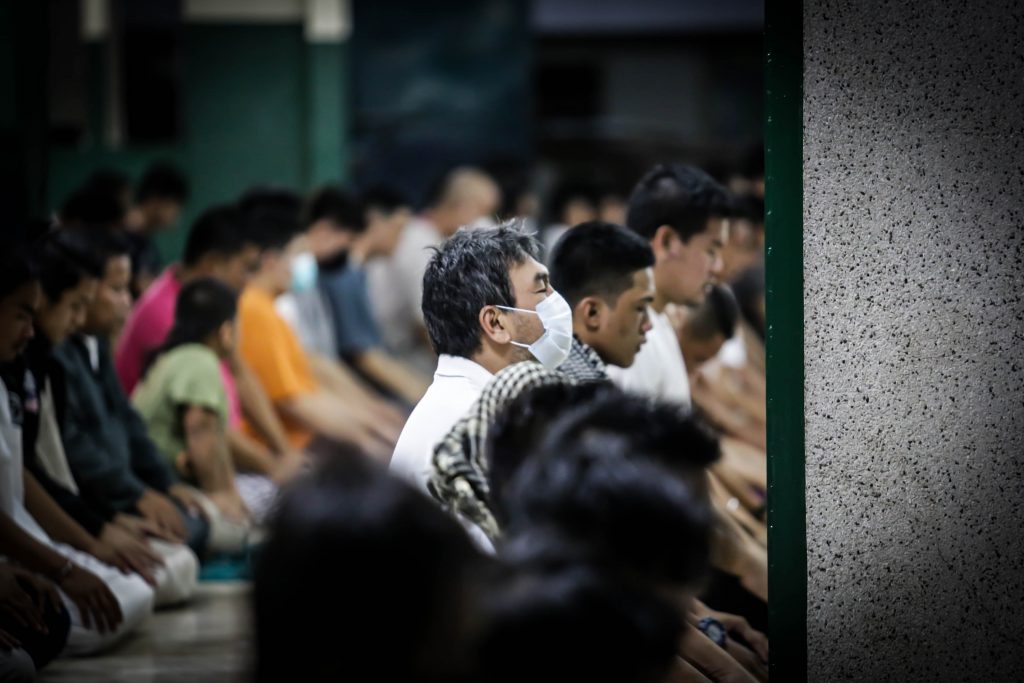 Yusoph Mando of the National Commission on Muslim Filipinos reminded everyone to remember that during Eid "there's no greater blessing, mercy and forgiveness than that of Allah."
"There is no greater cure and healing. So, let's all be blessed, be forgiven and be healed," he said.
"Let's all celebrate Eid'l Fitr with all our hearts filled with hope, love and compassion as we pray to overcome this state at the earliest and come back to our normal life soon," said Mando.
Eid'l Fitr is the most important festival in the Islamic calendar that signals the end of Ramadan, a month-long celebration marked by fasting.
The holiday falls on the first day of the Islamic month of Shawwal and is determined by the sighting of the crescent moon shortly after sunset. – with a report from Divina Suson in Iligan