Cases of domestic violence rose during the pandemic, and many victims still have to find justice.
In December 2020, singer Tan Weiwei spoke of the phenomenon in China by releasing and performing her pop hit titled "Xiao Juan."
The song captures the abuse inflicted on women. It has become buzz-worthy, even controversial. It challenges patriarchal culture that has for many years turned into misogyny.
The song has captivated and inspired hundreds of thousands of women in China, and around the world, especially victims of abuse who have lost their voice.
---
---
---
Tan Weiwei, also known as Sitar Tan, is a Chinese singer and actress.
She was the runner-up of the third season (2006) of Super Girl, a singing contest in China. In 2015, she participated in :I Am a Singer" (season 3), where it was revealed that she is a vegan.
In 2020, Tan Weiwei released her album "3811," and since then, has been releasing new singles from the album with each of the 11 songs chronicling stories of women from diverse backgrounds.
The songs speak of a taxi-driving single mom, an illiterate elderly woman, and a female poet from the Tang dynasty.
In December she released the song "Xiao Juan," which went viral in China. It refers to domestic violence and misogyny, citing recent violent deaths of women in the country.
"Erase our names, forget our beings, same tragedy continues and repeats," Tan sings.
"Xiao Juan" is a name, like Jane Doe in English, that is used to anonymize women's names in court cases.
"Our names are not 'Xiao Juan,'" she sings. "Know my name. Remember my name."
The song's lyrics is disturbing. It is an honest depiction of the injustices women suffer.
Many have noted that the song speak of specific cases of violence against women and the death of victims in the country.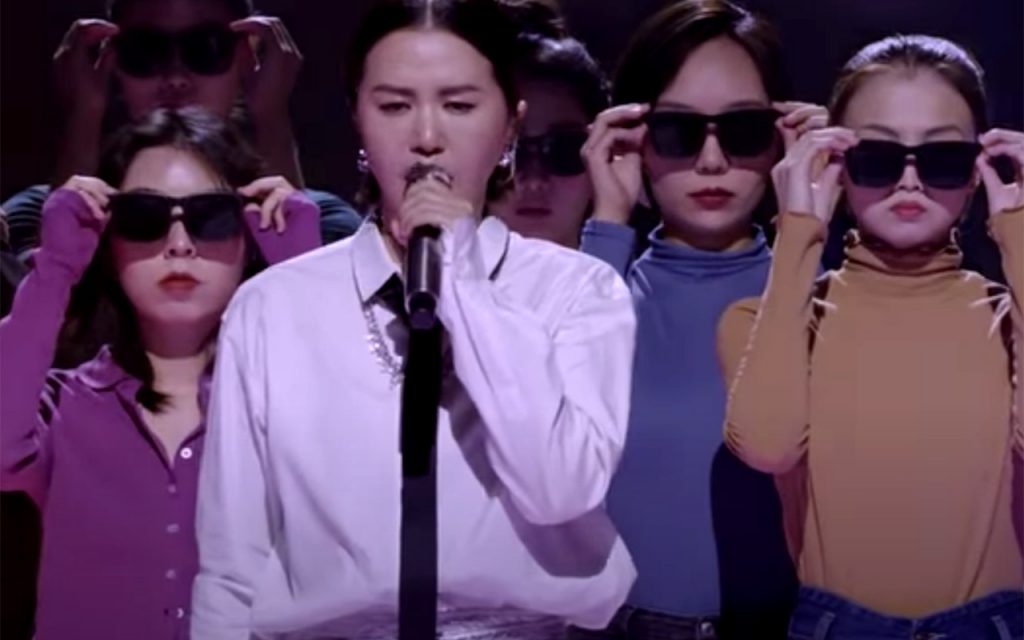 The issue of violence against women and domestic abuse are taboo in many parts of China, often dismissed and unreported to authorities and ignored by the media.
In 2015, China passed a law criminalizing violence against women.
It aims "to prevent and stop domestic violence; protect the equal rights of family members; preserve equal, harmonious, civilized familial relationships; promote family harmony and social stability."
Unfortunately, the last objective seems to contradict the situation of many women.
Old Chinese writings are full of admonitions, reminding women to lead virtuous lives, which have been misinterpreted into submitting to the will of men.
It is alarming how women are even raised to believe that not following the dictates of men can lead to the disruption of social harmony.
Although there have been numerous instances when women stood up and fought for their rights, nobody seemed to listen to them.
This explains the rising domestic abuse cases in China, many of which have been ignored.
Tan Weiwei has successfully made use of her popularity and influence to help spread awareness about the issue of domestic violence. Her music helps empower women and show them that they are not alone.
A lot of people have thanked Tan for standing up for women and for choosing to write, sing, and perform a song that strongly captures the story of those who have lost their voice for many years, but she said "it's not courage" that moved her to do it. "It's just a sense of responsibility."
Mary Matias is a fresh graduate of a Catholic school in Manila. She has since worked as a copywriter for various communications groups in the Philippine capital. Her book "Gabriel's Garden" was named "Best Book of the Year" for the Youth and Children Category of the Cardinal Sin Catholic Book Awards in 2017.