Most Filipinos find it "risky" to attend religious services and even go to their workplaces as the coronavirus pandemic continues to persist in the country.
A survey done by independent pollster Social Weather Stations (SWS) this week revealed that 69 percent of those interviewed said they consider it risky to their health and well-being to attend religious services.
At least 65 percent, or more than half of the respondents with a job, during the September 17 to 20 poll said they consider it risky to go to their place of work.
---
---
---
On October 10, the Philippines posted another 2,249 COVID-19 infections, pulling the total close to 337,000.
The country's Department of Health said there are now 336,926 infected patients in the country of which 54,594 are active cases or currently sick.
Of the new infections, 1,951 or 87 percent were detected in the last 14 days. Meanwhile, 85.8 percent of active cases have mild symptoms. 10 percent have no symptoms, 2.9 percent are in critical condition while 1.3 percent are severe cases.
Metro Manila topped the list of areas with the highest number of new cases with 651 more infections, followed by Batangas with 139, Iloilo with 136, Laguna with 128 and Quezon with 107 new infected residents, the department said.
The number of recoveries also increased to 276,094 after 842 more patients got better.
The death toll, however, hit 6,238 with 87 more fatalities.
The deaths were recorded in different months including one in April, one in June, three in July, six in August, 40 in September and 36 in October.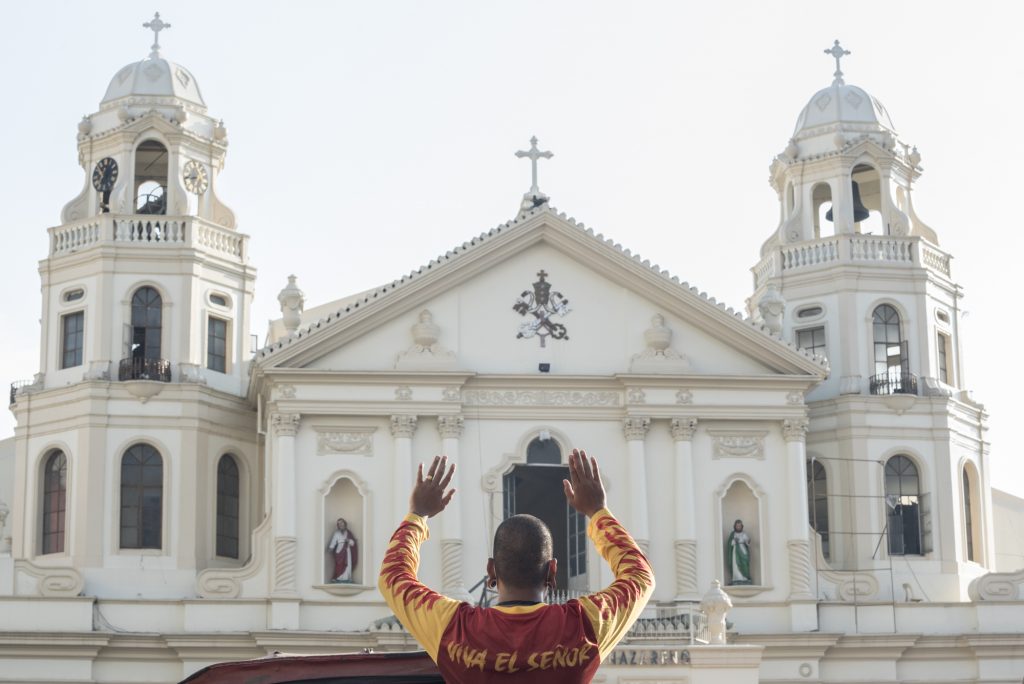 'Threat is real'
An official of the Catholic Bishops' Conference of the Philippines said the results of the recent survey only proved that the "threat of the coronavirus is real."
Father Jerome Secillano, public affairs committee executive secretary of the CBCP, said church leaders understand the fear of the people.
"We just have to respect the people if they decide not to attend church services yet," said the priest. He reminded, however, the faithful of the importance of prayer especially during the pandemic.
"They also need to pray. Divine intervention is most needed in this time of crisis," said Father Secillano.
"They can continue attending masses through television, radio and the social media," he added. Those going to church should follow the health protocols enforced by authorities, said the priest.
Based on the Social Weather Stations (SWS) survey, 69% consider it risky to attend religious services right now while 18% consider it a little risky, and 8% consider it not risky.
The remaining 5% volunteered to say that they do not attend religious services.
Most of those who said attending religious services is "risky" are from the Visayas region (76%), followed by Balance Luzon (70%), Metro Manila (69%), and Mindanao (62%).
The SWS survey was conducted using mobile phone and computer-assisted telephone interviewing of 1,249 adult Filipinos (18 years old and above) nationwide.
The Philippine government last month allowed the holding of public religious activities as long as only 10 percent of the capacity of the venue is filled.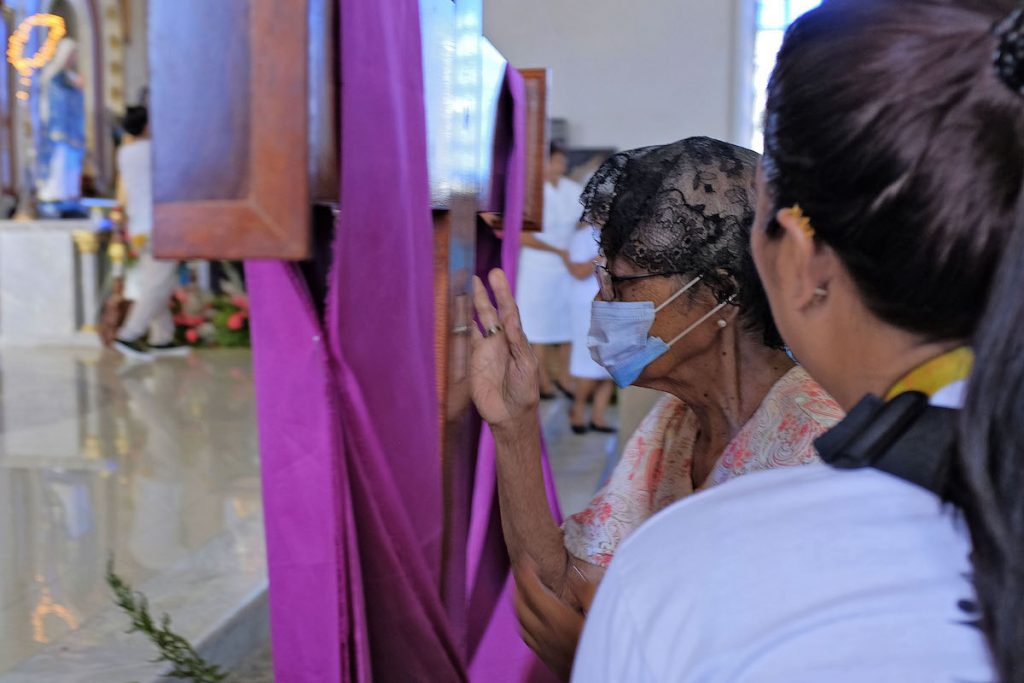 Religion is 'very important' for Filipinos
Results of an earlier SWS survey released in April showed that most adult Filipinos believe religion is "very important" in their lives.
Among 1,200 adults surveyed in December, 83 percent said religion is very important.
The December 2019 results is 1 percent higher than the previous record of 82 percent in December 2016.
The survey also showed 45 percent attend religious services weekly, while 32 percent only go monthly.
Twenty-two percent attend occasionally, while 0.7 percent said they never attend religious services.
The proportion of those who consider religion a very important part of their lives rose among Catholics, from 78 percent in September 2019 to 84 percent in December.
It also rose among other Christians, from 68 percent in June to 78 percent in September and December.
Other Christians, according to SWS, are those other than Catholics and members of the Iglesia ni Cristo.
Meanwhile, 94 percent of Muslims said religion is very important in their lives, while 69 percent of Iglesia ni Cristo members said the same.
The yearly average of weekly church-goers dropped from 46 percent in 2017 to 43 percent in 2019.
The proportion of weekly church-goers is also highest among Muslims at 97 percent, followed by Iglesia ni Cristo members at 78 percent, other Christians at 62 percent and Catholics at 39 percent.
Catholic church leaders said they would expect the number of people who consider religion as very important in their lives would continue to rise during the pandemic.