More than 200 "girl defenders" joined an online grand solidarity rally organized by civil society groups in the Philippines in time for the International Day of the Girl Child on Sunday, October 11.
The rally was dubbed "#GirlDefenders Speak Out to End Child Marriage" and was attended by legislators and campaigners who called for the immediate passage of laws prohibiting child marriage.
Meanwhile, the Commission on Bangsamoro Women said it will pursue the amendment of the "Code of Muslim Personal Laws," which has been used as a basis for enabling child marriage in the country.
---
---
---
"Child marriage is a complex issue involving poverty, lack of education, and culture," said Hannah Magondato of the Regional Commission on Bangsamoro Women.
She said child marriage happens in the Bangsamoro region in Mindanao "because it has been a practice from one generation to another."
Senator Risa Hontiveros, chairperson of the Senate Committee on Women, Children, Family Relations and Gender Equality, noted that cases of child marriage increase when a community is in the middle of a crisis.
"We only endanger our girls when we force them into a situation when we deprive them of education and economic prospects," said Hontiveros.
Canadian Ambassador to the Philippines Peter MacArthur reiterated Canada's support, through their development assistance for women's rights and advocacy, among others.
"The #DayoftheGirl exists to promote the empowerment of young girls everywhere and the attainment of their human rights and bodily autonomy," said MacArthur.
"Eliminating child marriage is the smart and right thing to shoot for. Let us all commit to breaking barriers," he added.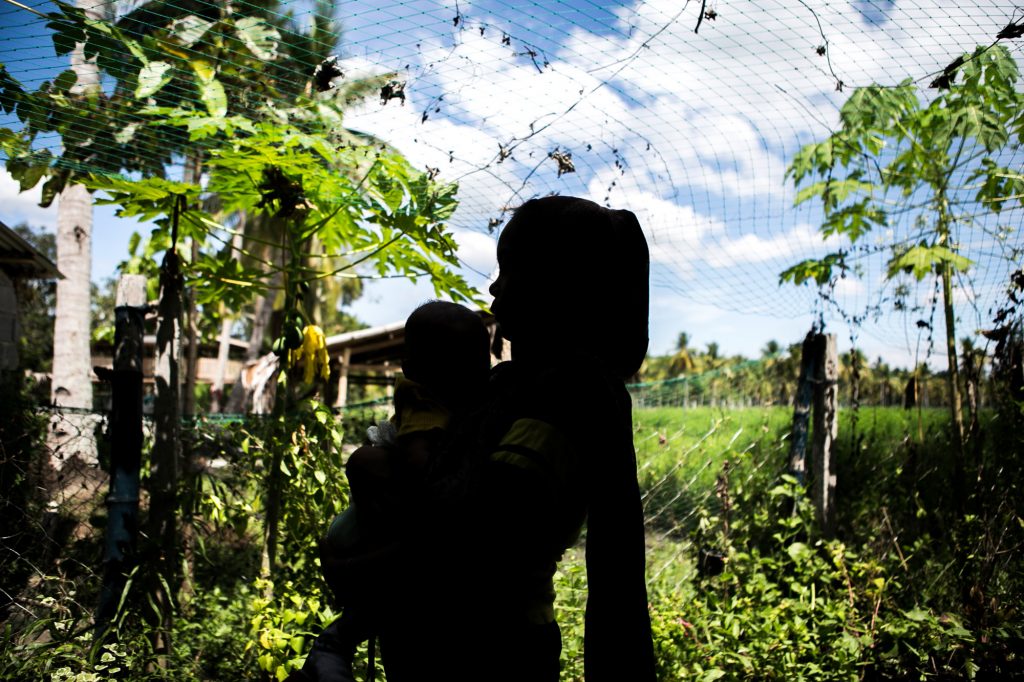 Lot Felizco, country director of Oxfam Pilipinas, noted that the year 2020 marks the 25th anniversary since the Beijing Declaration and Platform for Action that provides a framework for the achievement of irreversible and measurable progress towards gender equality and women's empowerment.
"Oxfam stands with you all today in the call for 2020 to also be the year that a law is passed to close the legal loopholes that enable child marriage," she said during the online activity.
Felizco said the risk of child, early and forced marriage increases in humanitarian settings, adding that the COVID-19 crisis and its far-reaching impacts "underscore further why measures to protect the girl child must be enacted now."
"The enactment of a strong and gender-just law that champions the girl child must be seen as part of the Philippines' commitments to the Beijing Declaration and Platform for Action," added Felizco.
Commissioner Sandra Sanchez-Montano of Philippine Commission on Women said child marriage "is a form of violence against women that contributes to gender inequality and severely affects the development and health of girls."
To date, four bills filed in both houses of the Philippine Congress, are seeking to penalize facilitators of child marriage and to create mechanisms to transform harmful attitudes and stereotypes underpinning violence against young girls.
Rom Dongeto, executive director of PLCPD, said this is the first time in Philippine history that a proposed law seeking to end child marriage has reached second reading.
"Child marriage is a human rights violation. It compromises the development and rights of children and women to help in education and to live a life free from poverty abuse and violence," said Dongeto.
"For the first time in history, there are measures filed in Congress that aim to end child marriage. Social movements like the #GirlDefenders alliance play an important role in shaping public policies and have mobilized the citizenry in achieving important policy reforms to end harmful practices ending child marriage," he added.
The International Day of the Girl Child is celebrated annually on October 11, in recognition of the rights and unique challenges girls face all over the world.