Philippine President Rodrigo Duterte has set the tone for his regime's response to Facebook's removal of fake accounts and manipulative pages linked to the military and police: more manipulation, by making it look like Facebook is violating freedom of expression.
In his address, Duterte said: "Facebook, listen to me. We allow you to operate here hoping that you could help us also. Now, if [the] government cannot espouse or advocate something which is for the good of the people, then what is your purpose here in my country?"
"What would be the point of allowing you to continue if you cannot help us?" Duterte added.
---
---
---
Presidential spokesperson Harry Roque then argued that the takedown of fake accounts and manipulative pages were a case of "censorship." He also spouted unfounded claims that Facebook was being biased against Duterte, and beholden to independent, third-party fact-checkers perceived to be critical of Duterte.
Duterte's top surrogates in Congress — Speaker Alan Peter Cayetano and Senator Bato dela Rosa — immediately got the message and have called for investigations not on coordinated inauthentic behavior discovered by Facebook to have been committed by the military and police, but an inquiry on Facebook itself. They followed Duterte's and Roque's script that they should defend the freedom of expression of the removed pages and fake accounts.
But Duterte's statement in their defense is also the highest-level acknowledgement and admission of the regime's use of fake accounts and manipulated pages. By defending them on questionable grounds, Duterte himself confirms what his regime denies.
Duterte has many reasons to act and speak this way on Facebook's investigation.
Facebook's findings punctures the narrative that Duterte enjoys widespread public support, especially online. That the military and police have to resort to fake accounts and manipulated pages point to a deficit in authentic public support online.
It is also a humiliation for Duterte who was dubbed as a "social media president" and who ardent loyalists claim to be wildly popular despite a long parade of controversies. Facebook's findings put into question both the president's alleged popularity, and the credibility of attacks against his critics, especially activists and the opposition.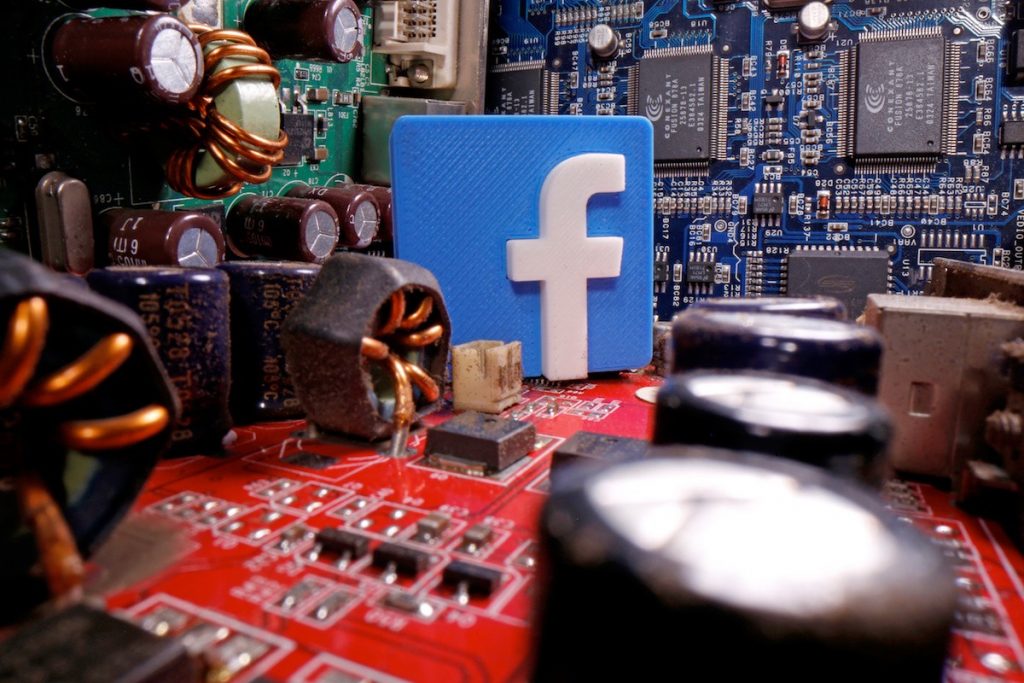 Moreover, the involvement of the military and police also means that public funds have most probably been misused or corrupted, in violation of the law. This is yet another can of worms for a regime that touts itself as a foe of corruption.
It is also important to note that Duterte skipped the other Facebook finding that a network organized by Chinese individuals based in Fujian province were using Facebook to unduly influence Filipinos and Philippine politics. Facebook is officially banned in China, and there's strict monitoring of the Chinese portion of the internet. It is a surprise that Beijing was unable to monitor that a Facebook network of fake accounts and pages was operating from Fujian and directing its efforts towards the Philippines.
Both the Philippine and Chinese governments have not reacted to this portion of the Facebook investigation.
It is thus laudable that Vice President Leni Robredo expressed concern over the Chinese network of Facebook Pages targeting the Philippines.
"What is China doing with our domestic affairs? We should be afraid," said Robredo.
"Does their interest show because this will also protect their own interest? I think this is frightening because it involves our sovereignty," she added.
There's basis for her to worry that Beijing could be planning to use social media to influence the outcome of the 2022 elections. The China-originating network taken down by Facebook was said to be promoting the profiles of Duterte's daughter Sara Duterte, and of Duterte ally Senator Imee Marcos, daughter of the ousted dictator Ferdinand Marcos.
Lawmakers should investigate this Facebook report, and not Facebook. There are at least five reasons why Members of Congress should inquire into the issue.
First: The links of the military and police to coordinated inauthentic behavior on Facebook is a public interest issue, as public funds, public offices, and public officials are involved. New legislation could be introduced to set the guidelines for the government's and public officials' use of social media. Public officials who allowed the use of fake accounts and manipulative pages ought to be held accountable.
Second: The fake accounts and manipulative pages of the military and police put people in harm's way. Red-tagging and red-baiting by these fake accounts and so-called "advocacy" pages defame Members of Congress, activists, oppositionists, Church leaders, and others whose only "fault" is to be critical of the regime.
Third: The credibility of the 2022 elections may be at stake. Those who intend to run in the elections have every reason to fear the many possible repercussions of foreign interference. But more importantly, it is their duty to uphold the integrity of the political processes and the so-called democratic process and space which they themselves would like the public to trust.
Fourth: Duterte's dalliance with China and Russia have opened opportunities for their political and economic interests in the Philippines, and it is expected that both countries could exert efforts to interfere in the elections to ensure that the next president would be as receptive to them as Duterte.
Fifth: The Sept. 22 report of Facebook is not the first time the social media network took down pro-Duterte or Duterte-linked networks engaged in "coordinated inauthentic behavior". There have been four instances since 2018, including the removal of a network which Facebook tagged as having been masterminded by Duterte's 2016 digital director and former Omnicom Media Group Philippines CEO Nic Gabunada.
Such an investigation however may only happen if there's strong and determined public clamor that loud enough to embolden lawmakers and compelling enough to challenge the manipulative narrative pushed by the pro-Duterte juggernaut.
Duterte seeks to fight for the "right"of fake accounts. Lawmakers and the public should fight for the rights of 76 million online Filipinos to a safe space online, and to hold the government accountable for its acts that manipulate and endanger that safe space.
Tonyo Cruz is a Filipino blogger, newspaper columnist, and convener of the media and arts alliance Let's Organize for Democracy and Integrity. The views and opinions expressed in this article are those of the author and do not necessarily reflect the official editorial position of LiCAS.news.