If you're not familiar with the word CLOY, then there's a good chance you're not updated in the world of Korean telenovelas.
When CLOY or "Crash Landing on You" was aired in the Philippines, it took the country by storm. It was such a hit that it sparked a series of discussions on social media between some of the country's foremost authors, namely Alfred "Krip" Yuson, Jose "Butch" Dalisay Jr. and University of the Philippines Prof. Rolando Tolentino.
The impact has reached fever pitch that the University of the Philippines has recently announced, through a memorandum, its plans to begin an elective class this school year on the subject of K-Drama.
There are certain requirements: internet connection, Netflix subscription or other movie applications where one can view episodes such as those from Chicago Typewriter or Misaeng. Video conferencing applications like Google Meet, Messenger, Viber or Zoom are also required.
---
---
---
At the height of the showing of "Crash Landing on You," like every other Filipino fan of the K-Drama, I took the chance to watch the episodes despite problems brought on by the pandemic.
It took me three straight days to complete the earlier seasons, sometimes way past two in the morning, on better days even four. Good thing that at the time I was working from home.
I began watching K-Drama only recently—December 2019. At first, it took me some bit of time to get myself going, what with all the work a mother and journalist are expected to do: writing, beating the deadlines, reading books, doing the laundry, kitchen and mommy duties to my five-year-old daughter, Likha. 
Watching Korean telenovelas helped me deal with the everyday pressure and strain of being a mother and a working professional. Soon enough, my own daughter joined me in watching several episodes even if she has yet to understand any of the dialogues.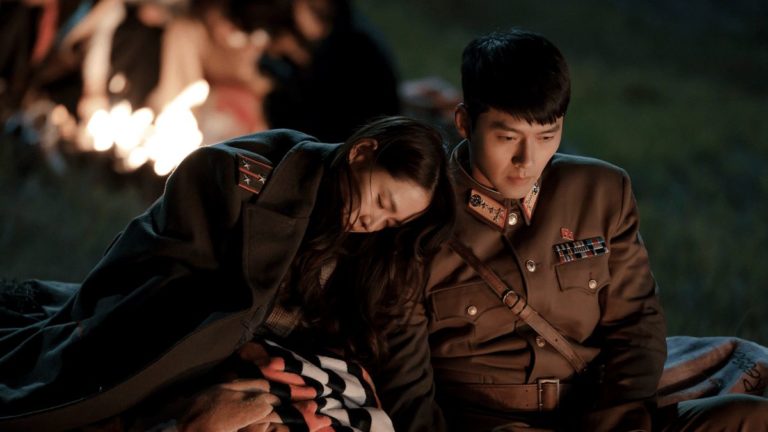 When the Luzon-wide lockdown was imposed in the middle of March 2020, that was when I started watching with some regularity. I enjoyed the shows so much that I refused to get some sleep if only to finish a whole season.
Since then, I've had the pleasure of watching several titles, beginning with CLOY, then It's Okay Not To Be Okay, Doctor Stranger, Pinocchio, While You Were Sleeping, Extraordinary You, My Secret Romance, I hear Your Voice, Clean With Passion For Now, Touch Your Heart, Her Private Life, The Secret Life Of My Secretary, What's Wrong With Secretary Kim, Beauty Inside and Was It Love.
Included now in my K-Drama bucket-list are Chicago Typewriter and Misaeng.
It didn't take long for me to begin understanding some Korean words, thanks to K-Drama: Annyeonghaseyo (Hello), Gamsahabnida (Thank you), Wae (Why), Saranghae (I love you), Gwen-cha-na? (Are you okey?) and Joesonghabnida (Sorry).
And, of course, who could forget oppa, meaning "Older Brother".
Funny thing: my husband used to ask why I have to turn the volume up regardless of my inability to understand the language. I told him that I needed to "feel" the scenes, to feel what the characters are going through, and the only way I could do that, outside of observing their facial expressions and body language, is to hear them speak.
One particular story grabbed my attention: "The Secret Life of My Secretary". The main character is Do Min Ik (played by actor Kim Young Kwang), the chief executive officer of a firm who was suffering from facial recognition disability.
It's a neurological disorder marked by the failure and inability to recognize faces. In medical circles, it's called prosopagnosia.
The story's focus revolved around Do Min Ik's struggles while not being able to recognize the faces of members of his family and his office mates. He devised plans to hide his disability so as not to affect his position in the company.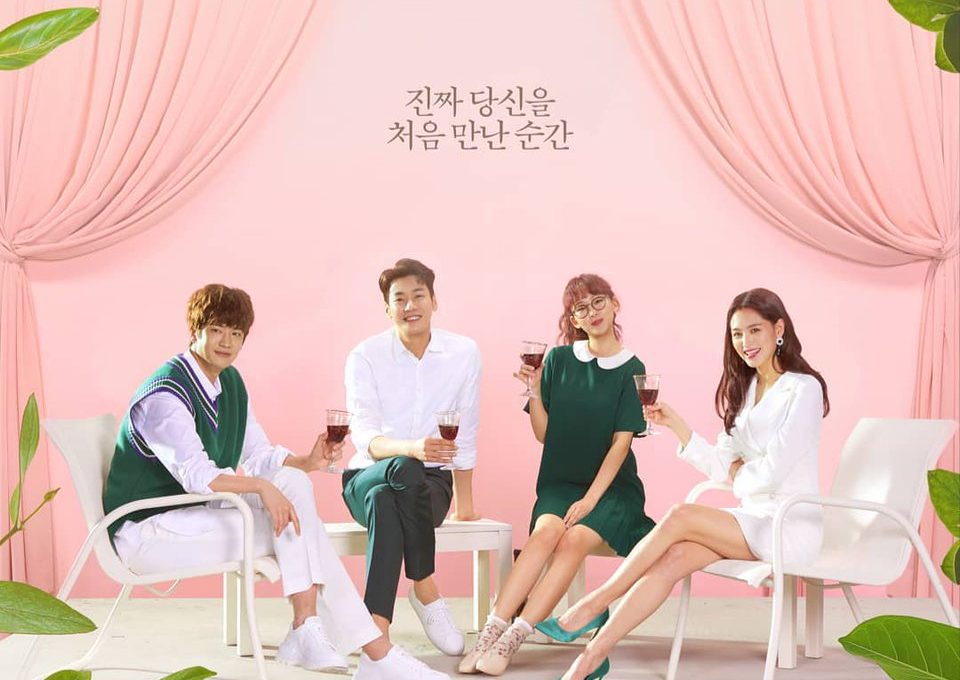 In the course of watching several episodes, it struck me how face blindness can serve as a metaphorical disease inflicting our society, particularly in terms of politicians who refuse to recognize their constituency in exchange for the praise and support of foreign heads of state, and a public largely unable to recognize themselves in a society swiftly changing for the worse.
This reminded me of politicians who stand behind the implementation of draconian laws if only to hide their incompetence. They were too busy cover-up their flaws that they never stopped to consider for one moment if such laws provided answers to current-day problems, the Covid-19 above all.
It's no different from Do Min Ik who hid his disability from the one who was closest to him, his secretary Jung Gal Hee (played by Jin Ki Joo).
On the other hand, I also cannot help but wonder if our vastly changing conditions in society are keeping much of the public from seeing the truth about ourselves and our situation.
Are we truly blind or are we simply playing blind because we cannot accept the truth? Is the seriousness of the problems forcing many Filipinos to look the other way if only to fill a need: perhaps for one's own safety or promotion?
Or have we totally given up on hope, so much so that playing blind is the only way out of our predicament?
In my experience, the creative arts, such as the making of these telenovelas, are powerful tools that help open our eyes to the reality around us.
These episodes of "The Secret Life of my Secretary" also reminded me of another telenovela, this time locally: "Kung Paano Siya Nawala" or "How He Disappeared" played by JM de Guzman as Lio and Rhian Ramos as Shana.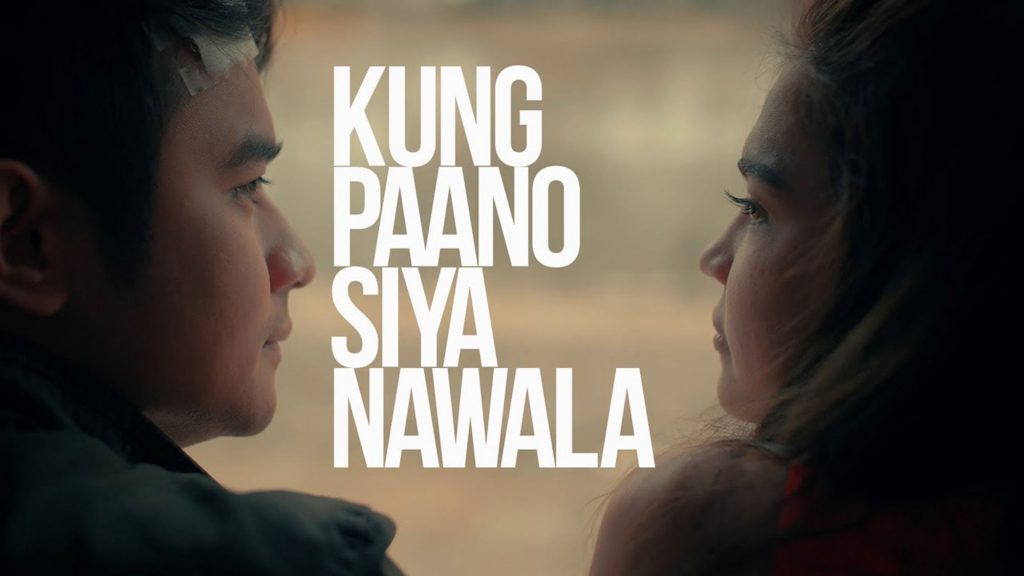 The story also revolved around face blindness, which got me wondering which telenovela inspired the other. Nevertheless, in my opinion, whether Filipino, Korean or Mexican telenovela, we all share in the lives depicted in these series.
I guess the only difference between "Kung Paano Siya Nawala" and "The Secret Life of my Secretary" is that the latter had a happy ending. In the former, the couple failed to end up together.
This got me thinking: "Kung Paano Siya Nawala" mirrors somehow our own relationship with our elected officials. We choose them, elect them, trust them to have our interests in mind, only to be dropped like a hot potato shortly after they've won. In the end, the sweet promises were all a sham.
"The Secret Life of My Secretary," on the other hand, teaches us that hope springs eternal, that a Cinderella-type of story may still be possible in our situation no matter the odds. Who knows? Perhaps we might still be able to solve this raging pandemic or the corruption which has plagued our government for some time now.
Perhaps I am overreading these episodes, but these telenovelas taught me that there are things in life and society to which we cannot close our eyes and from which we can learn tons of other things, if only we can give time to study them more.
Choosing either to be entertained or to learn about life remains as a choice to be made. On many occasions, even the most innocent of these television series have lessons to show, illuminating what otherwise may have been a dark tunnel for those who refuse to see the light at the end of it.
Che Sarigumba is a journalist and a prize-winning novelist in Filipino.