Taiwan's refusal to deport a Filipino migrant worker for social media posts critical of President Rodrigo Duterte shows why it ranks among the world's "free" nations at a time when its Asian neighbors increasingly turn to autocratic governance.
In rebuffing efforts by Philippine Overseas Labor Office attache Fidel Macauyag to have migrant worker Elanel Ordidor deported for her criticism of Duterte's response to the pandemic, Taiwan sent a strong message in defense of freedom of expression.
"Taiwan is a sovereign, independent country where foreign workers enjoy 'citizen treatment,'" read a Ministry of Foreign Affairs statement of the small country under the shadow of Beijing's aggression.
"[The foreign workers'] rights and interests are protected by relevant laws and regulations, including freedom of speech, which should be respected by governments of all countries," it added.
---
---
Macauyag, a lawyer, seemed to have shown ignorance of geopolitics by forgetting that Taiwan's freewheeling democracy is the polar opposite of China's brutal one-party rule.
As Freedom House president Michael Abramowitz said in a tribute to Taiwan last year, the nation of 24 million citizens moved in two decades from its unfree status in 1972 to be considered "free" by 1996.
Not only did Taiwan's foreign ministry refuse to deport Ordidor, who uses the name Linn Silawan on social media, it also ordered her reinstated.
"No person or institution, in this case, has the right to pressure her, her employer, or broker, nor shall she be deported without consultations held between both governments," read the foreign ministry statement.
Journey to freedom
The reinstatement order was necessary because Manila's labor department issued a statement claiming Macauyag had coordinated with the worker's broker and employer to have her deported for the crime of cyber libel.
Taiwan's defense of a migrant worker, a domestic worker — often at the lowest end of national totem poles — shows how far it has come since its beginnings as a military dictatorship controlled by the Chinese mainland's fleeing Kuomintang government.
When Freedom House launched in 1972, Abramovitz said, the young nation had "a history of violent repression against its own people," and was "a country led by strongmen with no real elections, independent media, or civil rights."
In that same year, Philippine democracy was swallowed up by martial law, declared by the late president Ferdinand Marcos who would rule with an iron hand for two decades before his ouster in 1986 by a peaceful "people power" revolt.
When Taiwan joined the ranks of free nations in 1996, the Philippines was in its tenth year of navigating the return of democracy.
But as Abramovitz noted in his tribute, while countries with similar journeys to freedom "moved away from the path of greater liberty," Taiwan established strong safeguards in defense of civil liberties.
The Philippines, in contrast, joined nations sliding toward populism, illiberalism, and autocracy.
---
---
---
Bizarre response
The head of the country's unofficial embassy in Taipei tried to distance the Philippine government from the "unilateral" actions of its Labor attache, Macauyag.
Angelito Banayo, head of the Manila Economic and Cooperation Office, sent a letter of clarification and apology to the Taiwanese government.
The former newspaper columnist said Ordidor did not do anything to merit deportation and that, as a writer who has faced libel charges, he would not countenance punishment against free expression.
That should have ended the issue.
But the controversy took a surreal turn when President Duterte's spokesman, lawyer Harry Roque, said his office was leaving the decision to deport "to Taiwan and China."
Roque, who billed himself as a human rights lawyer before joining the government, said the Philippines would leave Ordidor's fate "wholly to the decision of Taiwan and China."
"Taiwan is part of China," he added. It was seen as an insult to the country that hosts 154,000 Filipino workers.
Like most of the world, the Philippines follows a "One China" policy.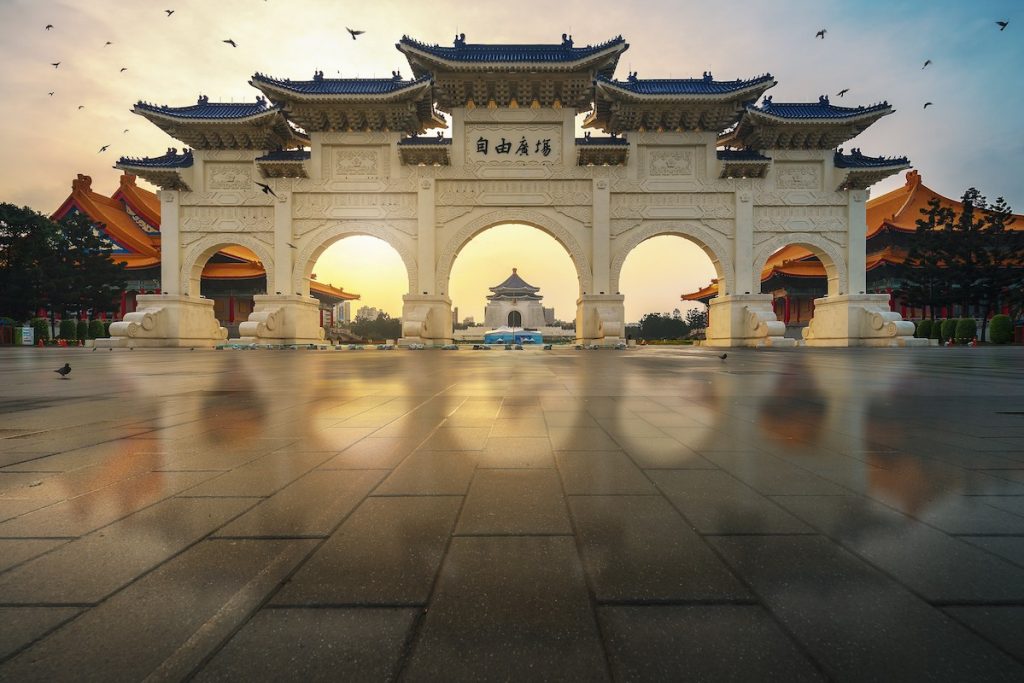 Unlike other Southeast Asian nations with the same stance, it has become a lackey of Beijing since President Duterte assumed power in 2016.
Under Duterte, the Philippines has wasted the gains of a victory in international arbitration under his predecessor, Benigno Simeon Aquino III.
Duterte has repeatedly excused inaction toward the encroachment of Beijing in disputed waters, and even in the country's internal waters, by claiming he does not want to sacrifice Philippine troops.
The Duterte administration's desire to appease Beijing, which it counts to fill the vacuum of aid and investment following tussles with western nations over human rights, can take bizarre turns.
It included Taiwan in a February travel ban as China's COVID-19 cases escaped national borders, sparking a pandemic.
It backtracked only after an outcry from Filipino workers who feared losing their jobs.
Following Roque's latest remarks, Taiwan foreign ministry spokeswoman Joanne Ou pushed back hard.
"China has never ruled Taiwan for one day, and only the popularly elected Taiwan government can represent the country's 23 million people internationally," she said.
She announced that Taiwan's representative office in Manila will file a formal protest against Roque's statement.
That the Philippines, once known as Asia's democratic beacon, can fall so hard on issues of basic civil liberties and sovereignty is just one sad, shameful legacy of the Duterte administration.
Inday Espina-Varona is an award-winning journalist in the Philippines. She is a recipient of the "Prize for Independence" of the Reporters Without Borders in 2018. The views expressed in this article are the opinions of the author and do not necessarily reflect the editorial stance of LiCAS.news.