Philippine President Rodrigo Duterte has declared the fourth week of March as a "National Week of Prayer" to unite Filipinos amid the threat of the new coronavirus.
He urged Filipinos "of all faiths, religious traditions, and backgrounds to unite our hearts in prayer" as the country faces a public health crisis.
The president asked everyone to pray for the recovery of those suffering, "[give] comfort to those who lost loved ones, and for the protection of all, especially the most vulnerable sectors of society."
---
---
---
"Pray also for strength and endurance for our outstanding medical professionals and health workers on the front lines," read the president's proclamation signed on March 21.
He also asked for prayers for soldiers, policemen, government workers, "and all Filipinos who are working tirelessly to protect our communities, sacrificing their lives in the service of the country."
"The state recognizes the religious nature of the Filipino people and the vital role of faith in bringing about peace, solidarity, compassion, and heroism in times of adversity," the proclamation read.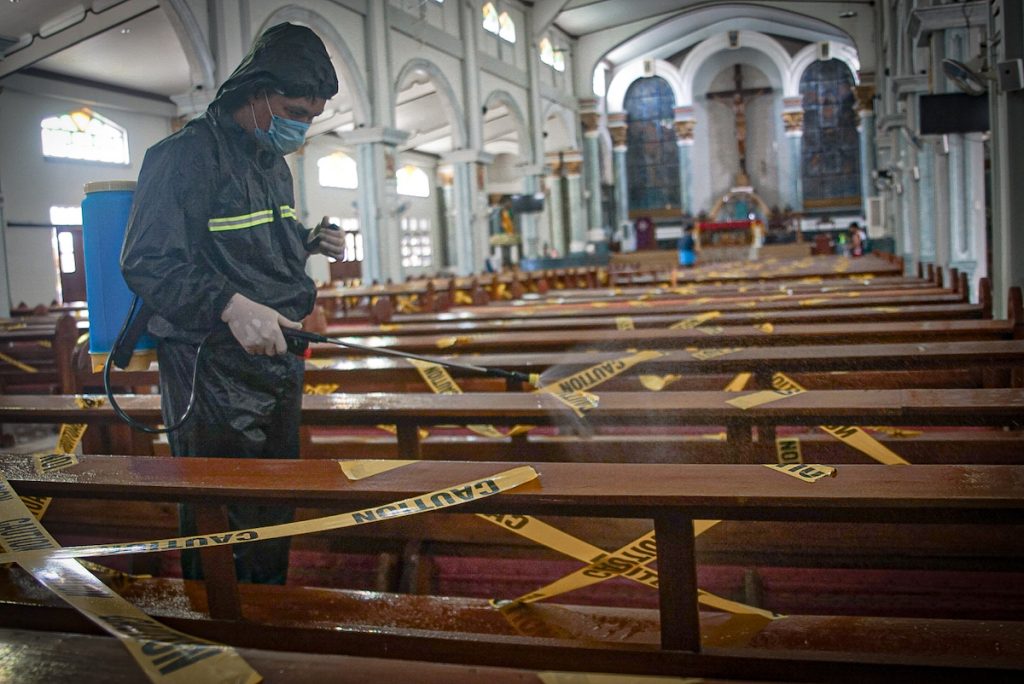 Church leaders welcome proclamation
Church leaders welcomed the president's declaration and his recognition of "the role of faith and religion in the time of crisis."
Father Jerome Secillano, executive secretary of the public affairs office of the the bishops' conference, said to pray is one of the best things that the people can do.
"The Catholic Church has been earnestly invoking the God of consolation and healing in this trying time and the call of the government for a public observance of prayer is a welcome development," he said.
"Calling for a national week of prayer is a recognition that this crisis is best confronted not only with practical strategies but with a deep sense of faith," said Father Secillano.
He said now is the best time to show solidarity with one another.
"Prayer is one way to keep us all united," said the priest.
Bishop Ruperto Santos of Balanga said people should unceasingly pray to God, saying prayer is our resolve at this time.
"In this troubling and very difficult times, let us go to God, pray to God. Let us go with humble hearts, with contrite spirit and sincere prayers to help and heal us," he said.
Bishop Santos also asked the faithful to be charitable to others.
"Even if we are suffering and doing sacrifices, we can be still gracious, we must still be generous. Let us be considerate and compassionate to our people, to our employees," he said.
"It is opportune for us to show, to practice charity," said the bishop. "In spite of dangerous condition we are in, we should do good. Let us be good," added Bishop Santos.
---
---
---
Bishop Buenaventura Famadico of San Pablo urged Catholics "to practice his or her faith, especially in helping the poor nearest to him or her as an expression of his worship to the Creator." 
Bishop Gerardo Alminaza of San Carlos said the president's statement joins a growing list of "unintended benefits of [the] COVID-19 pandemic."
He said the fact that Duterte recognizes the religious nature of the Filipino people and the vital role of faith is in and of itself a "positive" pronouncement.
Bishop Roberto Mallari of San Jose lauded the president "for recognizing the need to kneel down as one people."
He said he hopes that the country would "heed the president's call to unite in prayer in this time of adversity."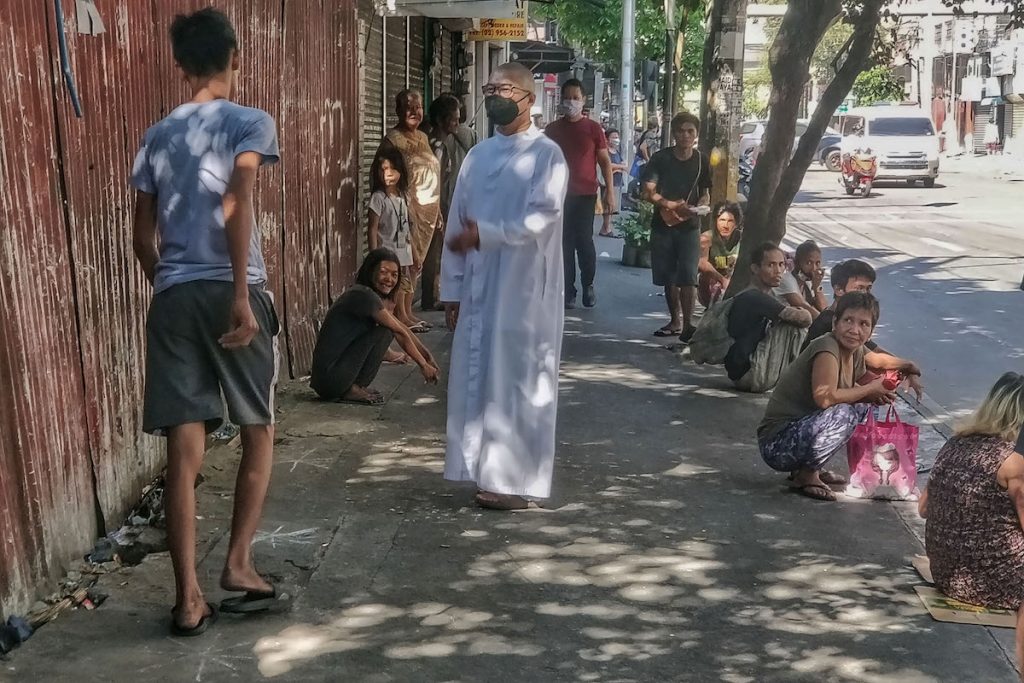 Be more concerned for thy neighbor
On March 22, Bishop Broderick Pabillo, apostolic administrator of the Archdiocese of Manila, asked the faithful to be more concerned with the plight of their neighbors.
"Let us look at our neighbors during this time," he said. "We should be more concern[ed] about this, for us to see the face of God who is calling us," said the bishop.
He noted that people miss attending Mass and "the many dear Holy Week practices that we are accustomed about."
"But are we concerned about this and not rather about the heroic efforts of our health workers? The heroic efforts of those who continue to serve the community?" he asked.
'Are we not concerned about the distress of the sick? Are we not concerned about those who are afraid of hunger and real hunger because they have no work, no money, no food?" added the bishop.
---
---
---
Bishop Pabillo said it is in "opening our eyes to our neighbors that we shall see [the] truth of God."
"This is the time to widen and deepen our sights that we may not become spiritually blind," he said, adding that the new coronavirus crisis may be a way for people to get to know and acknowledge God's power.
"When we are no longer in control, then we look up to Him who is in control," he said.
"Let us admit how in the past we used to take Him for granted. If ever we pray or go to church most of the time it's just lip service," said the bishop.
"Now we are being invited to hold on to Him, to call on Him," he added.
As of March 22, the Philippines had at least 380 confirmed cases of the new coronavirus with 25 deaths and 15 recoveries.
Mark Saludes contributed to this report.