Church leaders in the southern Philippines thanked Catholics who heeded calls not to go to church to avoid the spread of the new coronavirus.
"It is only at this time of pandemic that your absence in churches is worthy of praise," said Bishop Cerilo Casicas of Marbel in a pastoral letter.
He beseeched Catholics to stay at home as public celebrations of Masses in his diocese are suspended from March 19 until April 14.
---
---
---
The bishop urged the people to hear Masses on radio, television, or the internet, as the diocese will continue to hold spiritual and liturgical services online.
The prelate said those who have scheduled their marriage or baptism from March 19 to April 14 will have to postpone the ceremonies to a later date or limit the number of guests.
Priests will continue to bless the dead in homes with only immediate family members in attendance.
"Our priests will offer Mass for the repose of the soul of the deceased in the absence of the congregation," said Bishop Casicas.
"In this time of difficulties, may we not be tempted to seek our own survival and self-interest and become blind of the needs of others and the common good," he said in his pastoral letter.
Solidarity with workers
In the Archdiocese of Manila, Bishop Broderick Pabillo, apostolic administrator, appealed to Catholics for solidarity with those who are on the frontlines of the pandemic.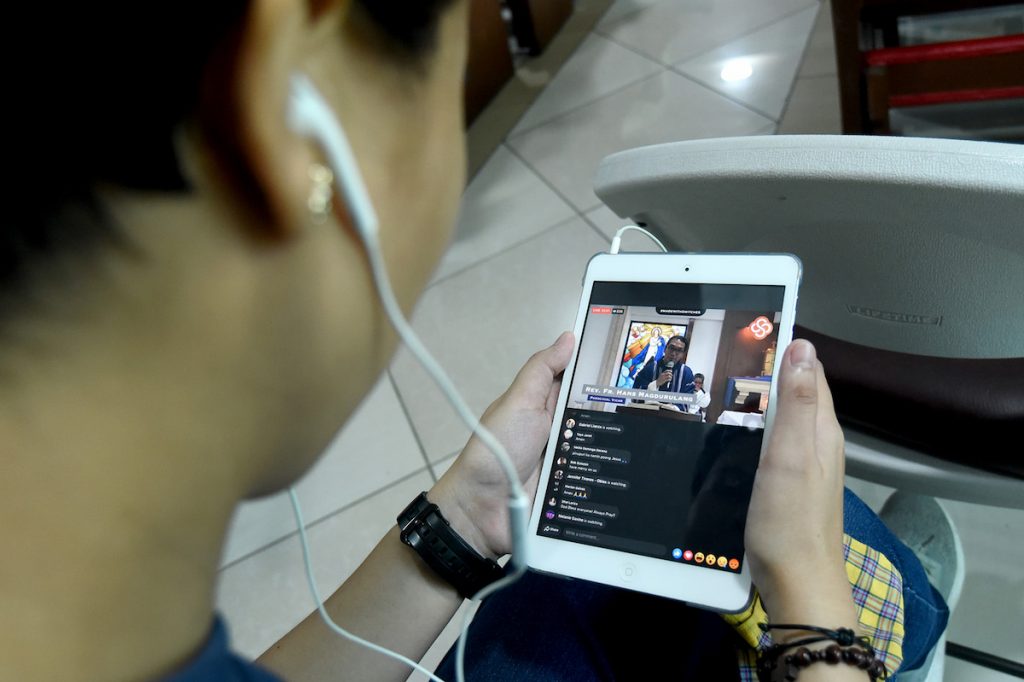 "This COVID-19 brings a lot of suffering," said the bishop, adding that he was not only referring to the suffering of those afflicted with the virus, but also the "great sense of fear and uncertainty of many."
"I refer most specifically to many in the archdiocese who are in dire physical and economic need because they have no income at all," said Bishop Pabillo.
He mentioned the "street people, the daily wage earners, those who are engaged in the informal sector for a living, and many others."
In his "Pastoral Instruction on Days of Fasting and Prayer" released on March 18, the bishop also called on Catholics to show solidarity with healthcare workers.
"They are on the frontline helping people, thus exposing themselves to the disease," he said.
The prelate said being in solidarity "challenges us to go out of our way to extend help to them."
He appealed to Catholics to set aside whatever they may have saved from fasting and give it to those in need.
"Our call of entreaty to God will be heard if we also hear the silent cry of those who have none," said Bishop Pabillo.
He urged business people and those who employ others to be generous.
"It is no longer just paying them for their work," said the prelate.
No epidemic can stop prayers
In the northern Philippines, Archbishop Socrates Villegas if Lingayen-Dagupan said no epidemic can stop priests from praying for God's people.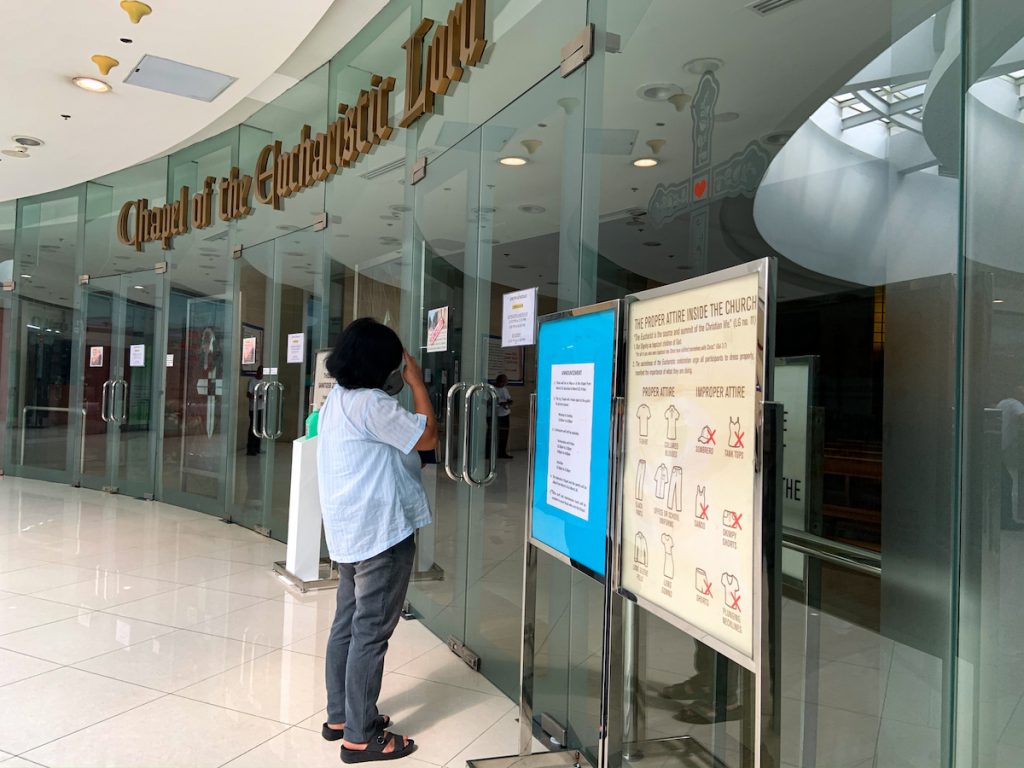 "You will not be able to join us physically in the Masses we shall offer these next weeks. But believe in your mind and deep in your soul that in every Mass we, your priests, celebrate away from you, you our dear people are mystically in attendance," he said in a pastoral message.
Archbishop Villegas said that celebrating Masses physically segregated from the people is "painful" for him as a priest and bishop.
"What makes the pain even more excruciating is to have to mandate my brother priests to offer the Masses without the congregation as part of our social moral responsibility to the Church, to the country and to the world," he said.
"My tears flow. My heart bleeds as we go through this painful days offering Mass without your personal presence," added the prelate.
---
---
---
He said that while Catholics do not celebrate the sacraments and offer Mass on Black Saturday, "we are now being invited to observe a long Black Saturday."
"In this season of Lent we are now invited to observe a long Black Saturday to keep vigil, trusting that beyond this physical distance and emptiness, a moment of glory awaits us," said the prelate. "We will stay home and receive the Lord spiritually as our sacrifice during this extended Black Saturday."
Archbishop Villegas continued: "May we learn again that true love does not wither with distance, but is actually strengthened by it. May we learn anew that love grows best when boundaries are respected; that distance need not mean indifference; that love actually needs distance to grow."