Climate campaigners staged a protest targeting Aboitiz Power Corporation and JERA, Japan's largest power generation company in Makati City, Philippines, on October 24, 2023.
The demonstrators criticized both companies for their ongoing promotion of fossil gas in the Asian region.
Lidy Nacpil, coordinator of the Asian Peoples' Movement on Debt and Development (APMDD) and Convenor of the Asian Energy Network (AEN), accused JERA of pursuing a "deceptive and dishonest" energy strategy.
---
---
"Instead of phasing out fossil fuels, this company covers up its transgressions by promoting false solutions to the climate crisis, such as LNG plants and the use of fossil hydrogen and ammonia. Aboitiz Power is actively complicit in supporting these technologies and false solutions in the Philippines," said Nacpil.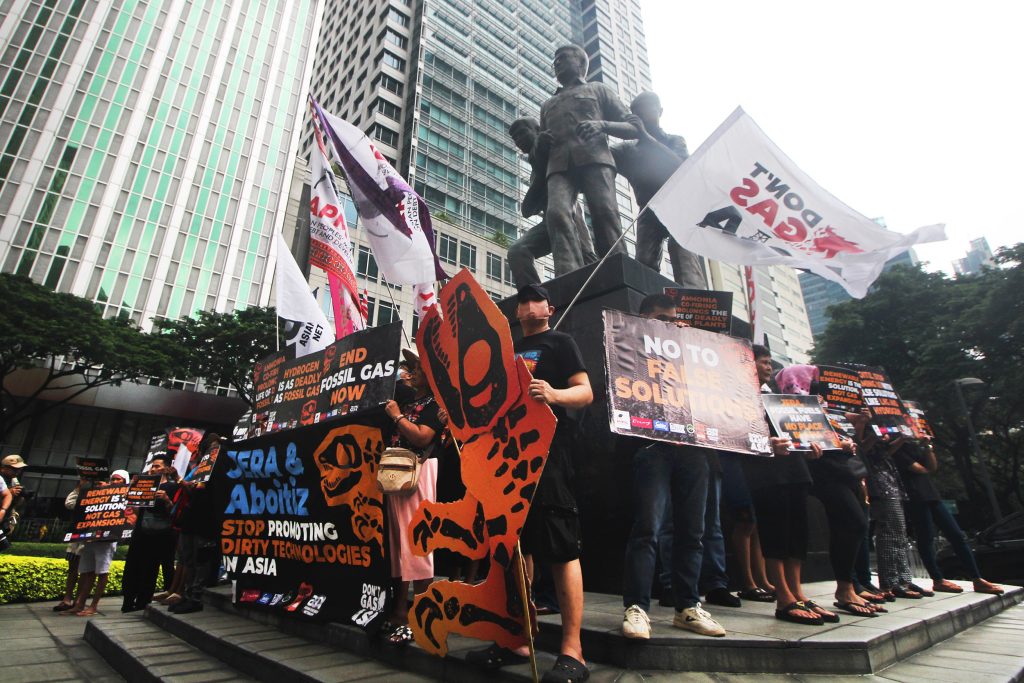 JERA, the sponsor of the Singapore International Energy Week, has outlined a 'Zero CO2 Emissions 2050' roadmap that includes investments in Liquified Natural Gas (LNG) plants, ammonia, and hydrogen technologies.
However, critics argue that LNG plants emit carbon dioxide, methane, and other greenhouse gases, and hydrogen and ammonia technologies still generate greenhouse gas emissions as byproducts.
The potential to co-fire them with coal and LNG was also highlighted as an extension of the lifespan of fossil fuel plants.
In 2021, JERA acquired a 27 percent stake in AboitizPower for USD 1.46 billion. Both companies have publicly supported the development of new LNG projects, including fuel sourcing.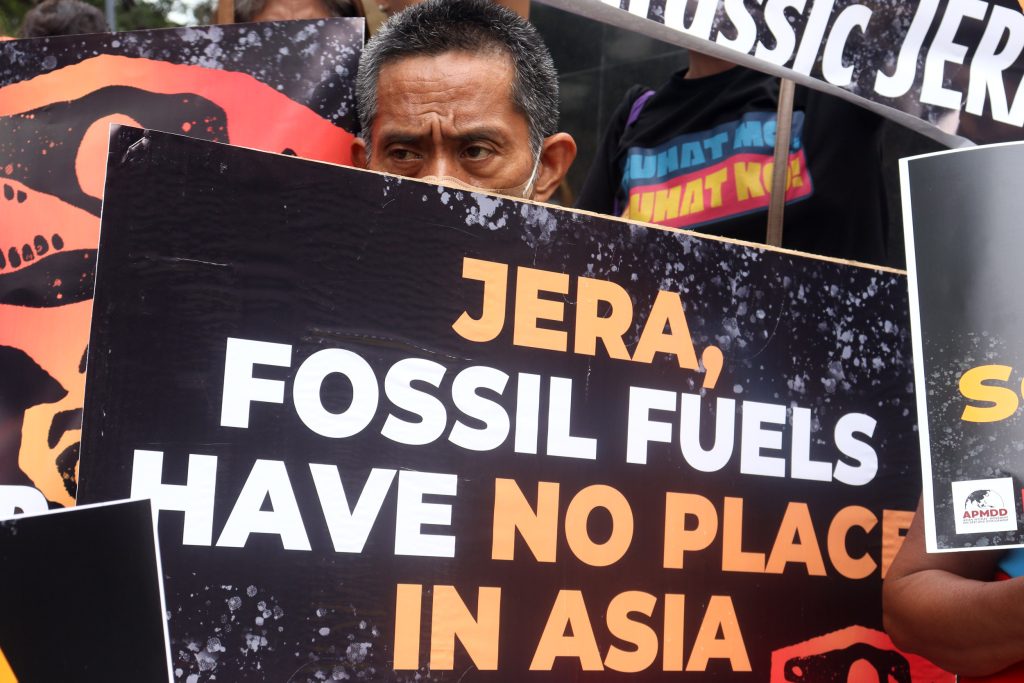 The protest in Makati is part of a series of mobilizations against JERA and its energy strategy, organized by the Asian Peoples' Movement on Debt and Development (APMDD) and member organizations.
Similar protests are taking place in Bangladesh, Indonesia, Australia, Japan, and the United States.
Lidy Nacpil emphasized that fossil fuel companies should not continue with business as usual, as scientific evidence indicates that fossil fuels are a major driver of climate change, with severe impacts on people's health, lives, and livelihoods worldwide.
Nacpil cited the International Energy Agency's warning from 2021, which called for the halt of new oil and gas field development and the construction of new coal-fired power stations to stay within safe limits of global heating and achieve the goal of net zero emissions by 2050.