Climate advocates on Tuesday expressed opposition to the proposal to designate the Loss and Damage Fund (LDF) as a Financial Intermediary Fund (FIF) within the World Bank.
Activists claimed that the proposal, which was made by the United States and the European Union, could jeopardize the recently achieved consensus on the LDF's structure and operation.
"If the Loss and Damage Fund is put under the control of the World Bank, it would be difficult to access it because it will be subject to the undemocratic governance of its shareholders – the majority of which are governments of rich countries," said Lidy Nacpil, coordinator of the Asian Peoples' Movement on Debt and Development.
---
---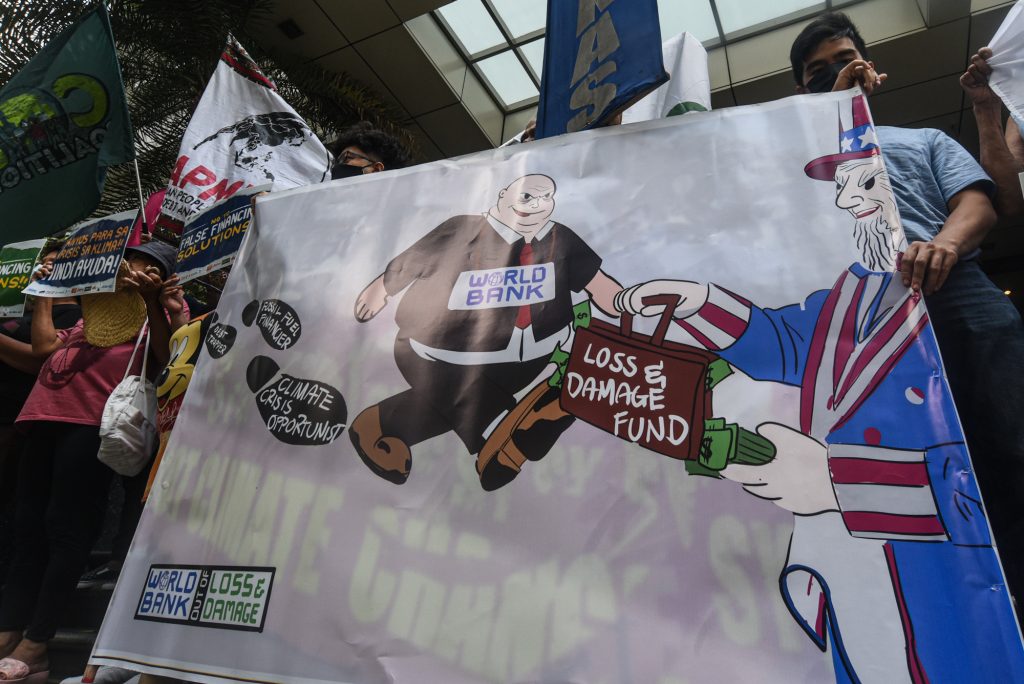 Nacpil said the move would limit direct access by national entities and local communities, as funds would only flow through other international financial institutions and multilateral development banks.
"Operating as a bank, its default financial instruments will be geared towards profit, which will only mean more loans, equity, and debt-creating mechanisms accompanied by conditionalities which will further spiral down the Global South into more debts," she added.
The proposal is seen as a contradiction to the original purpose of the fund and overlooks the historical context for its establishment.
The Loss and Damage Fund, created as a response to the long-standing demand of developing nations, was celebrated as a significant achievement at the previous year's climate summit, COP27.
It was intended to serve as a dedicated fund for developing countries to address loss and damage from climate change.
A Transitional Committee was set up to determine how to operationalize these new funding arrangements at COP28, taking place later this year.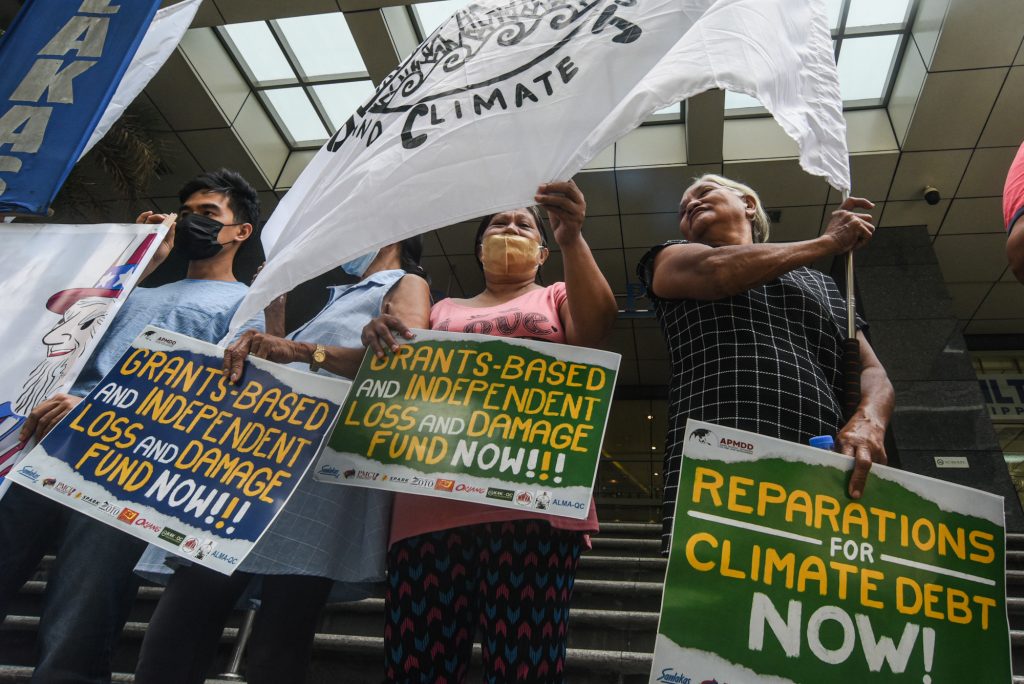 Nacpil stressed that the Loss and Damage Fund should be an independent and democratically accessible entity under the UN Framework Convention on Climate Change (UNFCCC), the international treaty to combat climate change.
"We need funds to finance loss and damage programs. We don't need a middleman like the World Bank. And rich countries largely responsible for warming our planet should immediately mobilize substantial new and non-debt creating climate finance," she said.
The economic losses and damages caused by escalating climate impacts are projected to reach between US$400 to US$900 billion annually by 2030.
This estimation is expected to rise further if climate finance remains insufficient and unresponsive to the needs of developing countries for addressing, mitigating, and minimizing loss and damage.
Climate activists also criticized the World Bank for its financing of programs exacerbating inequality and the climate crisis.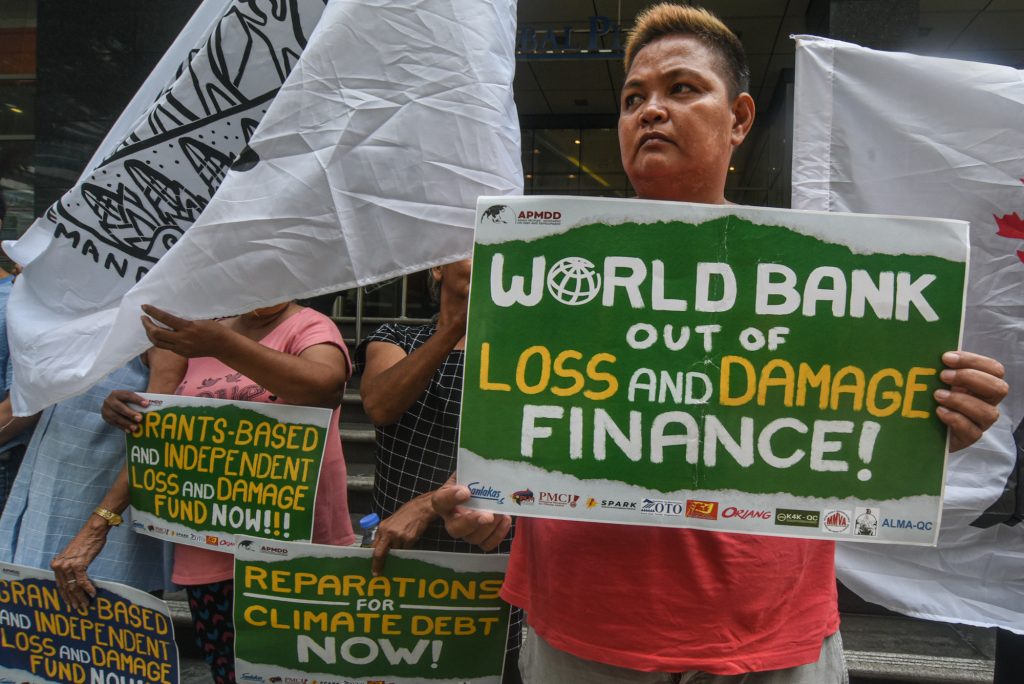 The World Bank's continued funding of coal developments and oil and gas projects in various countries, despite previous commitments to the contrary, has garnered strong condemnation from environmental and climate justice advocates.
The activists demanded that governments of developed nations fulfill their climate finance obligations and cease subsidizing fossil fuels.
UNFCCC specifies that countries in the Global North, including the US, are responsible for providing climate finance to the Global South. A report estimated that the US owes developing nations at least $80 trillion in Climate Debt, based on their fair share of climate action to limit global warming to 1.5 degrees Celsius.
The protests coincided with the commencement of the fourth and final meeting of the Loss and Damage Fund Transitional Committee from October 17 to 20, which will formulate recommendations to be discussed at COP28 in Dubai next month.
The activists vowed to continue their efforts to ensure that climate justice is upheld and to oppose proposals that undermine the vital funding needed for loss and damage from climate change.