Climate activists on Friday staged simultaneous protest actions in six key cities in Asia urging the Group of 20 (G20) leaders to address "multiple crises".
Demonstrations were held in Makati, Jakarta, Dhaka, Kathmandu, Karachi, Lahore, and Colombo ahead of the opening of the G20 Summit in New Delhi, India which was held on September 9 and 10.
Lidy Nacpil, coordinator of the Asian Peoples' Movement on Debt and Development (APMDD), said G20 governments should "commit to bolder measures to address the multiple crises."
---
---
She urged world leaders to act on the issues of debt cancellation, wealth taxation for economic and climate action, and diverting public funds from fossil fuel subsidies toward renewable energy.
G20 nations are responsible for 75 percent of global trade and 85 percent of the world's GDP, according to climate activists. They are also accountable for the 80 percent share of global power sector emissions.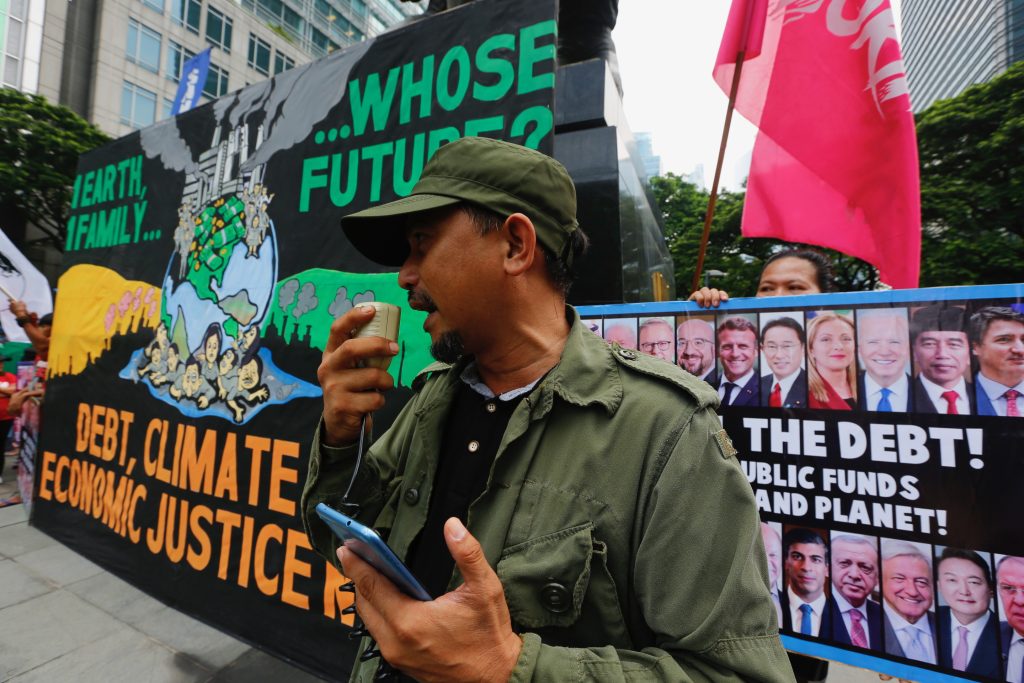 Activists emphasized the urgency of transitioning to renewable energy systems to combat the climate crisis. They expressed opposition to proposals for more fossil fuel projects, carbon offsets, and gas as a transitional fuel.
Despite a 2009 commitment to phase out fossil fuel subsidies, G20 support for these subsidies increased in 2021 and 2022, with fossil fuel subsidies nearly doubling clean energy support.
"In the face of the climate emergency, there is no more space or time to delay the fossil fuel phase-out with continued subsidies and with false solutions," said Nacpil.
Ian Rivera, the coordinator of the Philippine Movement for Climate Justice, said G20 nations and other governments "must mobilize financing to enable people and communities to deal with climate impacts".
He said it is the obligation of all governments to "ensure a just transition and system-wide changes necessary to stop climate catastrophe".
The demonstrators also called on the G20 to cancel debt for countries facing financial crises, including debts of questionable nature, which exacerbated the climate crisis.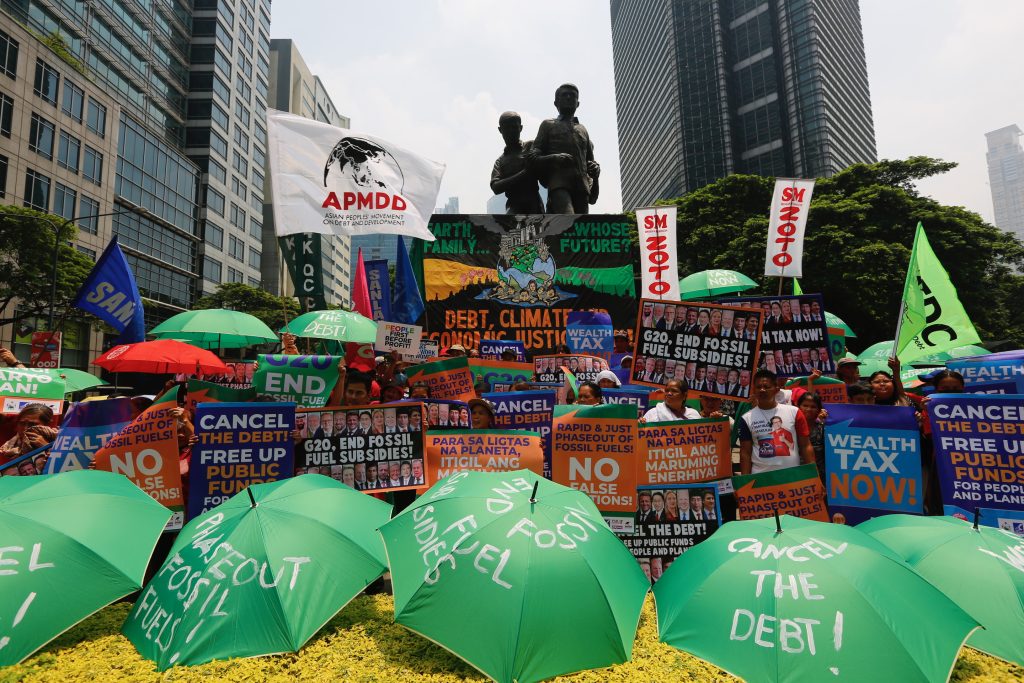 In 2022, major climate and weather events in developing countries caused more than US$109 billion in losses, according to the groups. The amount of loss and damage financing needed is estimated to be more than US$400 billion.
Dilena Pathragoda, executive director of the Colombo-based Center for Environmental Justice, said the G20's Debt Service Suspension Initiative "has proven grossly inadequate in matching the depth and breadth of the debt crisis".
"It is abhorrent that the G20 promotes more debt-creating solutions to the climate crises knowing that debt service eats into already meager resources for public expenditures," said Farooq Tariq, general secretary of the Pakistan Kissan Rabita Committee.
Sreedhar Ramamurthi, managing trustee of the Delhi-based Environics Trust, urged G20 leaders to "stop blocking progress" towards a UN Tax Convention. "It is a long-standing demand of developing countries that the G20 and OECD have, time and again, stalled."