Church leaders have encouraged Catholic influencers at the World Youth Day celebration in Portugal to carry out the message of Christ on social media.
Cardinal José Tolentino de Mendonça, prefect of the Dicastery for Culture and Education, said the Church needs digital influencers "to be the leaven of hope in these new spaces of social construction that are social networks and digital networks".
Speaking at the Portuguese Catholic University in Lisbon, the prelate on Thursday emphasized the need to culturally translate the message of Jesus for today's digital world, according to a Vatican News report. 
He encouraged the influencers to fall in love with Christ and make Him the center of their personal stories, expressing their faith credibly through their lives.
The ongoing 37th World Youth Day in Lisbon presents an opportunity for young people to embrace a "culture of encounter" and be protagonists in spreading the faith to everyone, the prelate said. 
Cardinal de Mendonça stressed the importance of announcing the faith outdoors, in diverse contexts where traditional religious presence might not reach.
During the event, young people offered their social media usernames as a symbolic gesture of their commitment to being influencers of God's tenderness and mercy, as they embraced the mission of the Church.
Dr. Paolo Ruffini, Prefect of the Dicastery for Communication, underscored the significance of being "fully present" on social networks and fostering a network of witnesses who understand the difference between human connection and algorithmic interactions.
Dr. Ruffini expressed gratitude to young influencers "for having accompanied with your reflections our pastoral reflection on the Christian presence on social networks."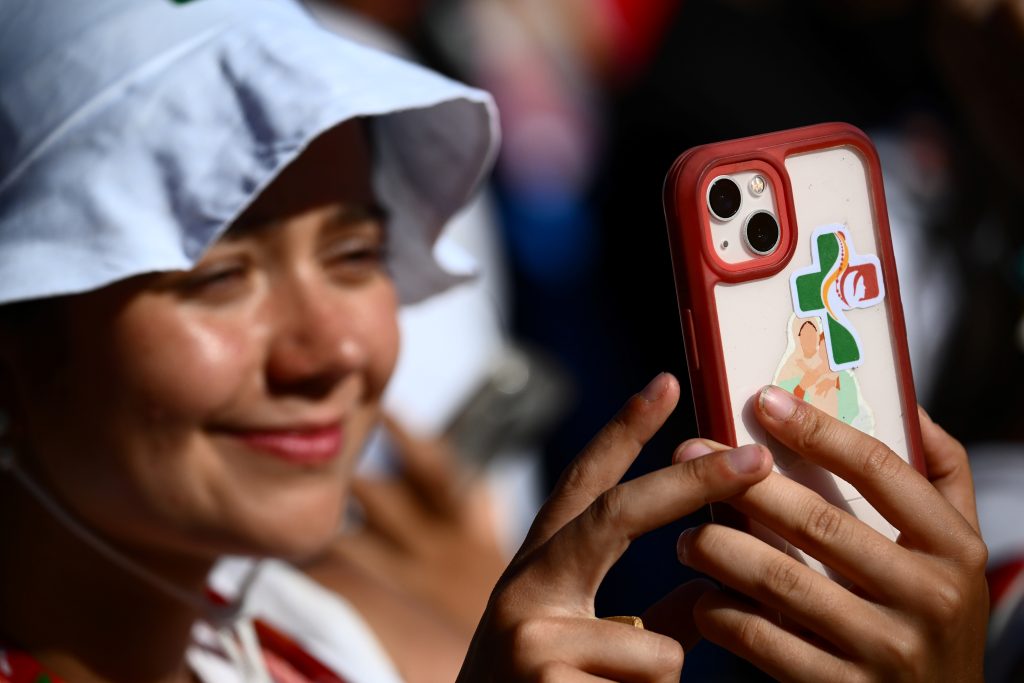 Cardinal Luis Antonio Tagle, Pro-Prefect of the Dicastery for Evangelization, urged Catholic influencers to learn from Jesus how to influence others genuinely and positively, avoiding the pitfalls of false influencers.
The prelate urged influencers to lead bishops, priests, religious, and peers "into this territory as fertile ground for ministry and mission".
He reminded the young Catholics that "every influencer who wants to be an evangelizer must be influenced by Jesus and His Gospel".
"Only Jesus will make us true influencers. The world already has many false influencers for false purposes," he said.