A new report released by Amnesty International this week noted that in 2022, global action against threats to humanity was "woefully inadequate."
Climate change, conflict and economic shocks caused in part by Russia's invasion of Ukraine further compounded the risks to human rights, said the report.
It said extreme weather conditions exacerbated by a rapidly warming planet triggered hunger and disease in several countries in South Asia and sub-Saharan Africa, including Pakistan and Nigeria.
---
---
"Against this backdrop, countries failed to act in the best interests of humanity and address fossil fuel dependency, the main driver pushing us toward the biggest threat to life as we know it," read a press statement released by the human rights group.
It said the collective failure was "another stark example of the weakness of current multilateral systems."
"The world is besieged by an onslaught of colliding crises including widespread conflict, cruel global economics with too many states burdened by unsustainable debt, corporate tax abuse, the weaponization of technology, the climate crisis and shifting tectonic plates of power," said Agnès Callamard, Amnesty International's secretary general.
"We stand no chance of surviving these crises if our international institutions aren't fit for purpose," she said.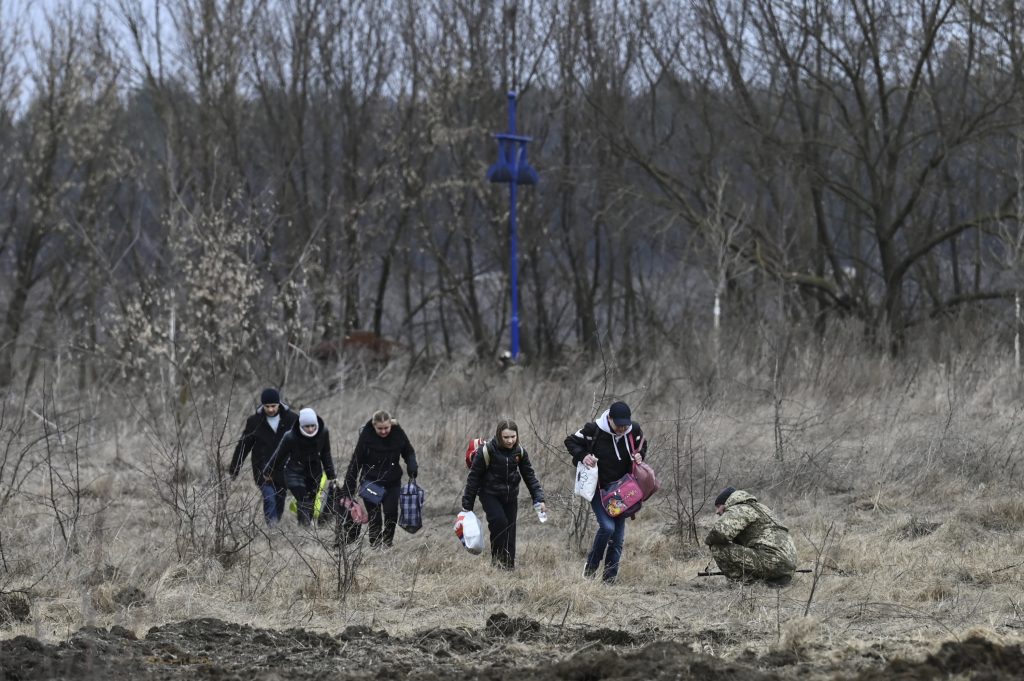 Russian invasion
The report noted that Russia's full-scale invasion of Ukraine in 2022 unleashed numerous war crimes, generated a global energy and food crisis, and sought to further disrupt a weak multilateral system.
It also laid bare the "hypocrisy" of Western states that reacted forcefully to the Kremlin's aggression but condoned or were complicit in grave violations committed elsewhere, said Amnesty International.
"Amnesty International Report 2022/23: The State of the World's Human Rights" found that double standards and inadequate responses to human rights abuses taking place around the world fuelled impunity and instability.
The report highlights China's use of strong-arm tactics to suppress international action on crimes against humanity it has committed and the failure of global and regional institutions to respond adequately to conflicts that killed thousands of people in Ethiopia, Myanmar, and Yemen.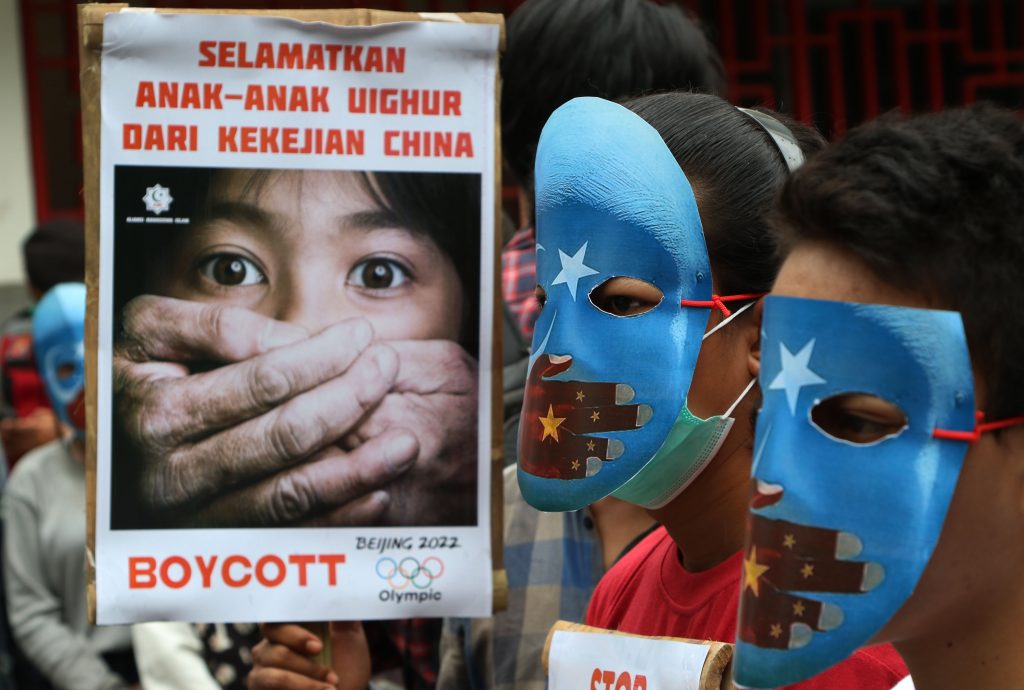 Double standard
The report said the West's double standards emboldened countries like China, and enabled Egypt and Saudi Arabia to evade, ignore and deflect criticism of their human rights record.
It said that despite massive human rights violations, amounting to crimes against humanity against Uyghur and other Muslim minorities, Beijing escaped international condemnation by the UN General Assembly, Security Council and Human Rights Council.
Even as the UN Human Rights Council established a Special Rapporteur on the human rights situation in Russia and an investigative mechanism on Iran in the wake of deadly protests, it voted not to further investigate or even discuss the UN's own findings of potential crimes against humanity in Xinjiang, China, and discontinued a resolution on the Philippines.
"Countries applied human rights law on a case-by-case basis in a staggering show of blatant hypocrisy and double standards," said Callamard.
"States cannot criticize human rights violations one minute and, in the next, condone similar abuses in other countries just because their interests are at stake," she added.
"It's unconscionable and undermines the entire fabric of universal human rights," Callamard said.
She said there is a need for states "that have so far failed to put their head above the parapet to take a stand against human rights abuses wherever they fall."
"We need less hypocrisy, less cynicism, and more consistent, principled and ambitious action by all states to promote and protect all rights," she said.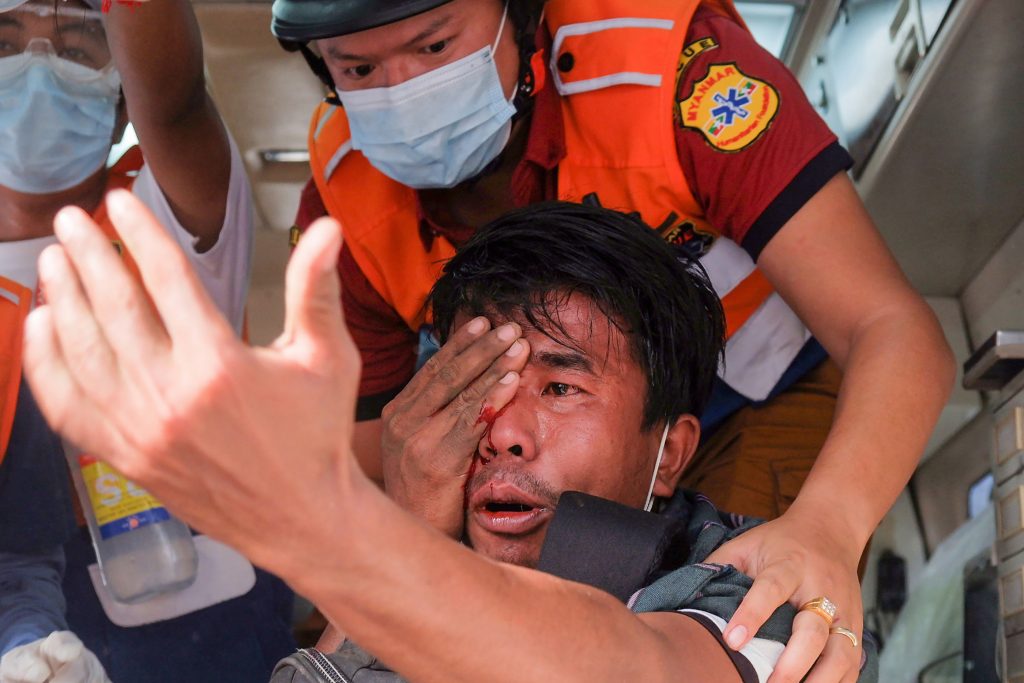 Ruthless repression of dissent
The report noted that in 2022, Russian dissenters were taken to court and media houses were shut down just for mentioning the war in Ukraine.
Journalists were imprisoned in Afghanistan, Ethiopia, Myanmar, Russia, Belarus and dozens of other countries across the world where conflicts raged, it said.
In Australia, India, Indonesia, and the UK, authorities passed new legislation imposing restrictions on demonstrations while Sri Lanka used emergency powers to curtail mass protests against the spiralling economic crisis.
The report said the UK law gives police officers wide-ranging powers, including the ability to ban "noisy protests," undermining the freedoms of expression and peaceful assembly.
Technology was also "weaponized" against many, to silence, prevent public assembly or disinform.
In response to growing threats to the right to protest, Amnesty International last year launched a global campaign to confront states' intensifying efforts to erode the fundamental right to freedom of peaceful assembly.
As part of this campaign the organization calls for the adoption of a Torture-Free Trade Treaty, banning the production and trade in inherently abusive law enforcement equipment and controlling the trade in law enforcement equipment often used for torture or other ill-treatment.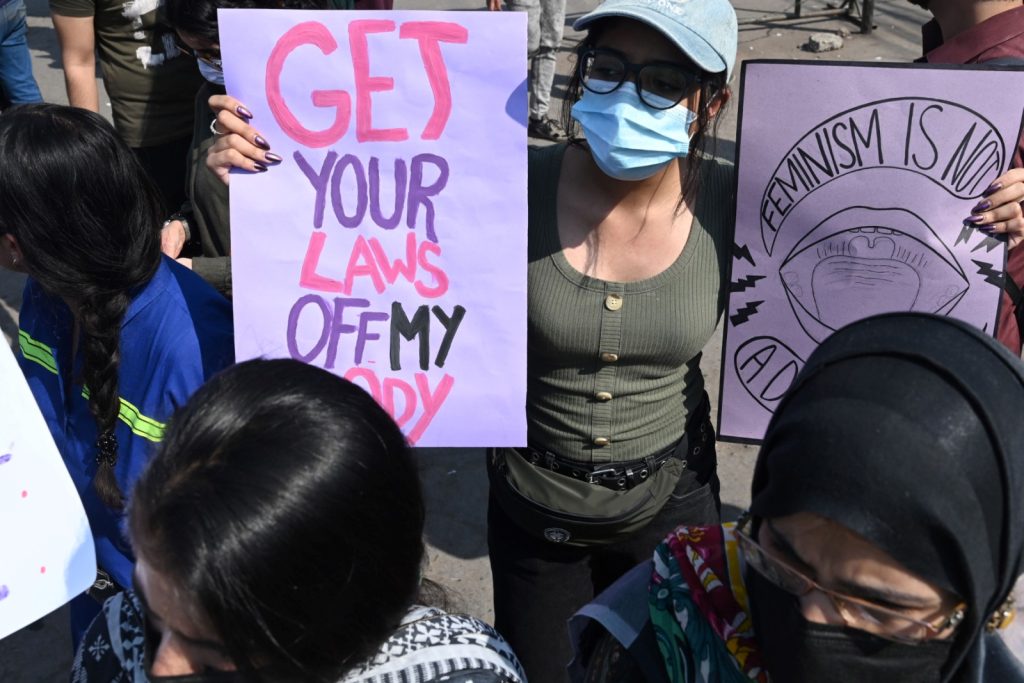 Women bear brunt as states fail to protect and respect rights
Meanwhile, repression of dissent and inconsistent approaches to human rights also had a stark impact on women's rights.
The US Supreme Court overturned a long-standing constitutional guarantee of the right to abortion, threatening other human rights, including the rights to life, health, privacy, security and non-discrimination for millions of women, girls, and people who can become pregnant.
By the end of 2022, several US states had passed laws to ban or curtail access to abortion, while activists in Poland were prosecuted for helping women access abortion pills.
Indigenous women continued to face disproportionately high levels of rape and other sexual violence in the US.
In Pakistan, several high-profile murders of women by family members were reported yet parliament failed to adopt legislation on domestic violence that had been pending since 2021.
In India, violence against Dalit and Adivasi women, among other caste-based hate crimes, was committed with impunity.
Afghanistan witnessed a particularly significant deterioration of women and girls' rights to personal autonomy, education, work, and access to public spaces, through multiple edicts issued by the Taliban.
In Iran, the "morality police" violently arrested Mahsa (Zhina) Amini for showing strands of hair under her headscarf, and days later she died in custody amid credible reports of torture, sparking nationwide protests in which many more women and girls were injured, detained or killed.
"States' hunger to control the bodies of women and girls, their sexuality and their lives leaves a terrible legacy of violence, oppression and stunted potential," said Callamard.